My easy like Sunday morning reads:
• How Exposed Are U.S. Investors to China? (Seafarer)
• U.S. Unleashes Military to Fight Fake News, Disinformation. (Bloomberg)
• Why Complexity Sells (Collaborative Fund)
• Oprah Talks to Revisionist History's Malcolm Gladwell (Oprah Magazine)
• What does a traffic jam in Atlanta have to do with segregation? Quite a lot. (New York Times) see also Why American Prisons Owe Their Cruelty to Slavery (New York Times)
• An expert on human blind spots gives advice on how to think (Vox)
• No More Corporate Lawyers on the Federal Bench (The Atlantic)
• Big Tech, a Conservative Provocateur and the Fight Over Disinformation (New York Times) see also Partisan Publishers and Political Content (News Whip)
• A comprehensive review of the revolving door between Fox and the Trump administration (Media Matters)
• The age of comfort TV: why people are secretly watching Friends and The Office on a loop (The Guardian)
Be sure to check out our Masters in Business interview this weekend with Ron Williams, former CEO of health insurance giant Aetna and author of Learning to Lead: The Journey to Leading Yourself, Leading Others, and Leading an Organization.
Self-reported Consumption of Different News Sources by Party Affiliation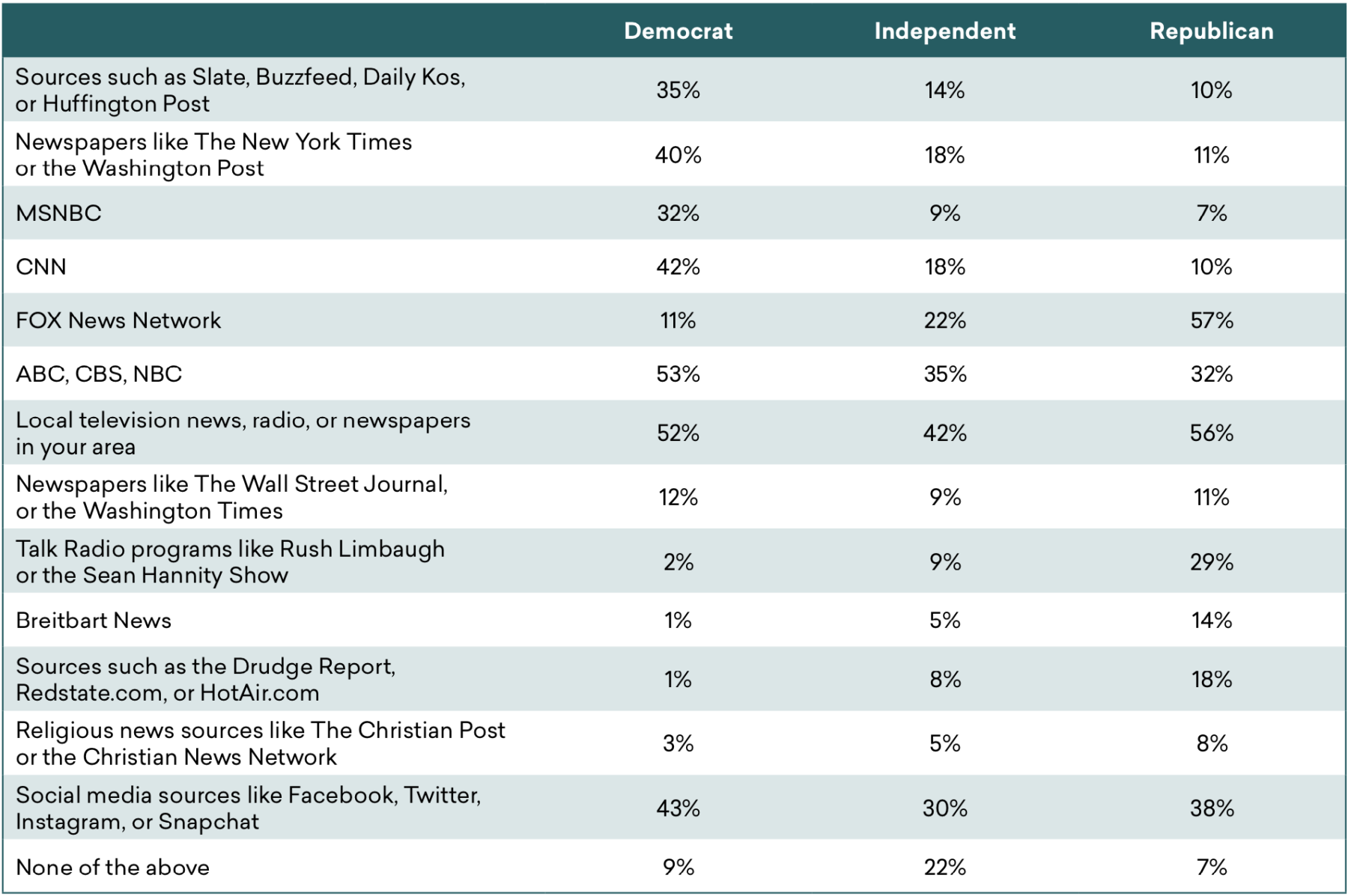 Source: More in Common
Sign up for our reads-only mailing list here.