My Two-for-Tuesday morning train reads:
• The Quote of the Decade (Irrelevant Investor)
• Why Investors Should Play the Long Game Despite the China Tariff Turmoil (Worth) see also Stocks For The Long Run? (Demonetized)
• The wealthiest family in the world makes $4 million per hour. (Bloomberg)
• Stocks and Bonds Are Talking Past Each Other (Wall Street Journal)
• Two Steaming Piles Of 403B.S. (A Teachable Moment)
• It's Time to Buy Into This Long-Suffering Strategy (Institutional Investor) see also Global equity investing: The benefits of diversification and sizing your allocation (Vanguard)
• Why Amazon pays warehouse employees to tweet about their jobs (Vox)
• How Democrats plan to use gun control to beat Trump (Politico)
• For Albums, the Stairway to Heaven Goes Via Ticket Sales (Wall Street Journal)
• Greenland's Rapid Melting Is a Hugely Underplayed Story (Bloomberg) see also U.S. Significantly Weakens Endangered Species Act (New York Times)
Be sure to check out our Masters in Business interview this weekend with Danny Blanchflower, economics professor at Dartmouth, former member of Bank of England monetary policy committee, and author of Not Working: Where Have All the Good Jobs Gone?.
Is bullish Bond Sentiment Over-subscribed? US Treasury ETF flows absent during rally.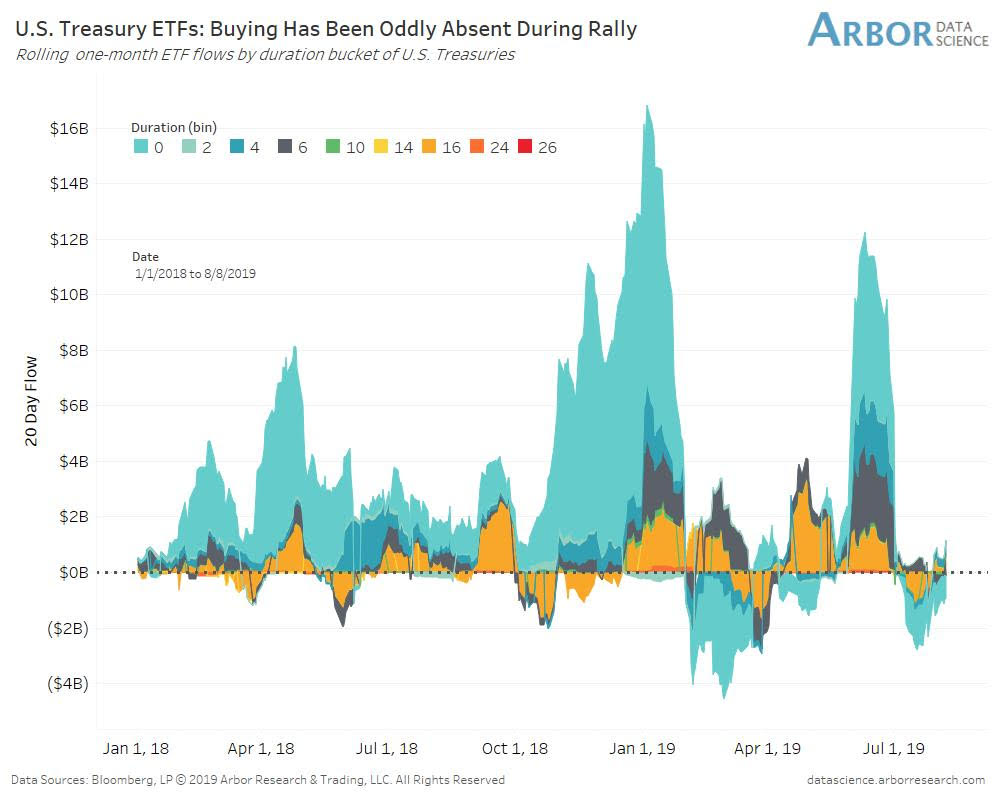 Source: @BenBreitholtz