• Predicting the next U.S. recession (Reuters) see also Global Economic Trouble Is Brewing, and the Trade War Is Only Part of It (New York Times)
• The Yield Curve Is Inverted! Remind Me Why I Care (Bloomberg)
• Dysfunction Cost Cornell $700 Million. Can a New Investment Crew Turn It Around? (Institutional Investor)
• It's Hard to Think Long-Term (Irrelevant Investor)
• Nike aims sneaker subscriber scheme at $10 billion U.S. kids market (Reuters)
• WeWork IPO Shows It's the Most Magical Unicorn (Bloomberg) see also How WeWork is trying to justify its tech company valuation (Vox)
• How to Cancel Your Amazon Prime Membership (and Why You Should) (Vice)
• Huawei Technicians Helped African Governments Spy on Political Opponents (Wall Street Journal)
• Buying Ring surveillance cameras saves Amazon money on stolen packages (Vox)
• 2°C: Beyond the Limit: Extreme climate change in the United States: Here are America's fastest-warming places (Washington Post)
Be sure to check out our Masters in Business interview this weekend with Josh Wolfe, co-founder and managing partner of Lux Capital. The venture firm was set up to support scientists and entrepreneurs who pursue unconventional solutions to the most challenging problems of our time.
Americans Say They Can't Afford a Vacation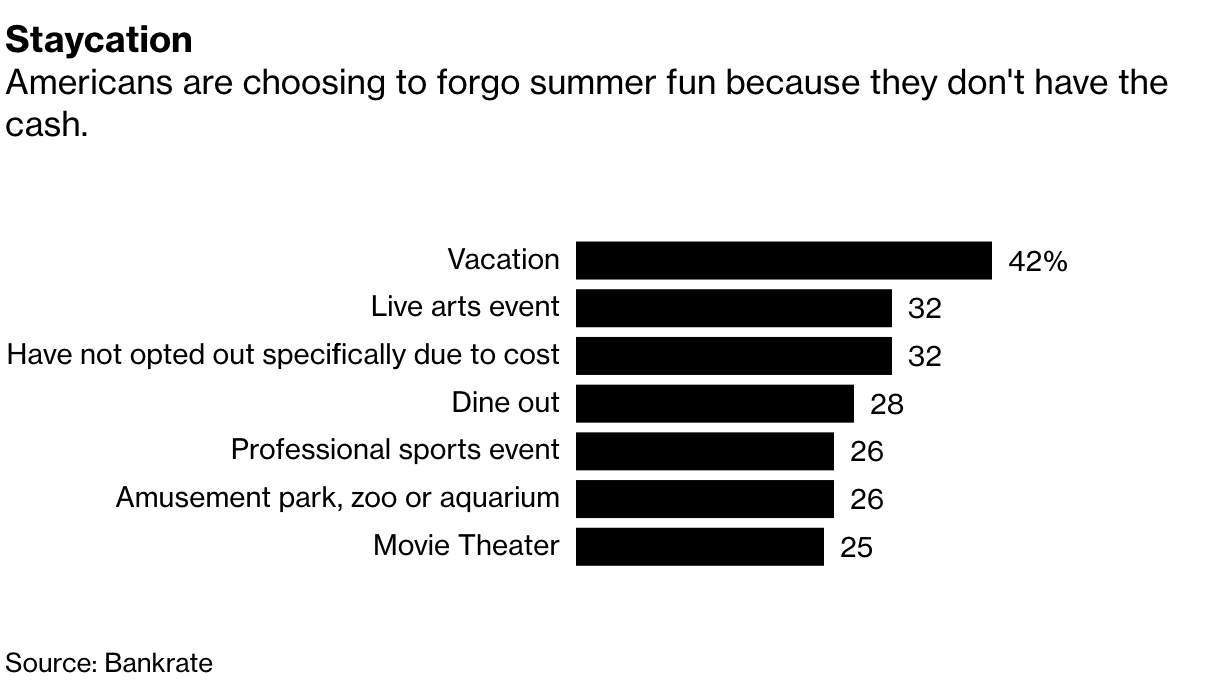 Source: Bloomberg
Sign up for our reads-only mailing list here.