The weekend is here! Pour yourself a mug of French Roast coffee, grab a seat by a water feature, and get ready for our longer form weekend reads:
• Meet the Women Leading Netflix Into the Streaming Wars (Fortune)
• How The U.S. Hacked ISIS (NPR)
• Four Years in Startups: Life in Silicon Valley during the dawn of the unicorns. (New Yorker)
• Inside Travis Kalanick's 'Bigger ThanUber' Next Act (The Information)
• Seven Ways Telecommuting Has Changed Real Estate: As more people are able to work from home, housing priorities have changed, and different places and types of housing have become more popular.  (New York Times)
• A Texas Ranger got a prolific serial killer to talk. This is how (Los Angeles Times)
• A New Theory of Obesity (Scientific American)
• Sweet Nothings: The ASMR Phenomenon and American Intimacy (Los Angeles Review of Books)
• Our Skulls Are Out-Evolving Us: A motley crew of scientists argue that our ever-shrinking skulls are wreaking havoc on our well-being (Medium)
• Springsteen at Seventy (New York Review of Books)
Be sure to check out our Masters in Business interview this weekend with Academy Award winning producer Brian Grazer. His film and television credits include A Beautiful Mind, Apollo 13, Arrested Development, 8 Mile, Splash, Backdraft, Liar Liar and The Da Vinci Code; His TV productions include Arrested Development, Sports Night, and 24. His new book is Face to Face: The Art of Human Connection. 
Run on Momentum Stocks Is Punishing a Surprising Group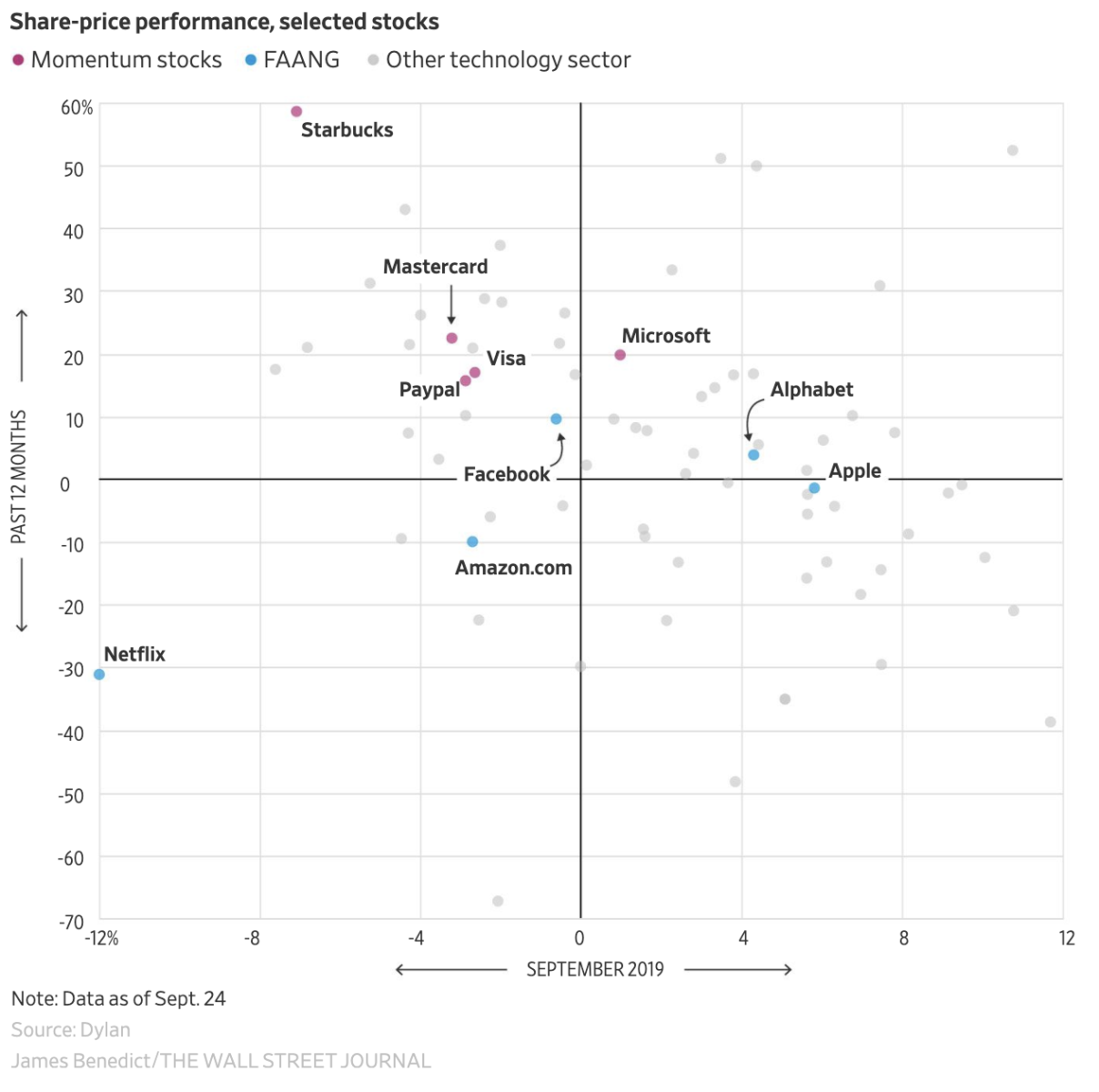 Source: Wall Street Journal
Sign up for our reads-only mailing list here.