My impeachment-free midweek morning train reads:
• Why 2019 IPO Market ≠ 1999 IPO Market (Wealth of Common Sense)
• The WeWork mess, explained (Recode) see also WeWork Needed a Bailout—But Adam Neumann Still Leaves a Billionaire (Bloomberg)
• Everybody Wants a Fee Cut. These Investors Get Them. Research says credible threats to go passive can work wonders with active managers. (Institutional Investor)
• The Oil Money Fueling America's Biggest— And Costliest—Wind Farm (Forbes)
• Getting Better All the Time (Above the Market)
• Why Aren't We Curious About the Things We Want to Be Curious About? (New York Times)
• Useful Biases (Collaborative Fund)
• Andrew Yang Keeps Talking About the Fourth Industrial Revolution. What the Heck Is That? (Slate)
• 'One Grotesque Irony After Another': Inside the Rise and Fall of Gawker 2.0 (Esquire)
• 20 Genius Inventions That Should Be Everywhere (22 Words)
What are you reading? Tell me here with #Reads.
Growth stocks have trounced value stocks over the past decade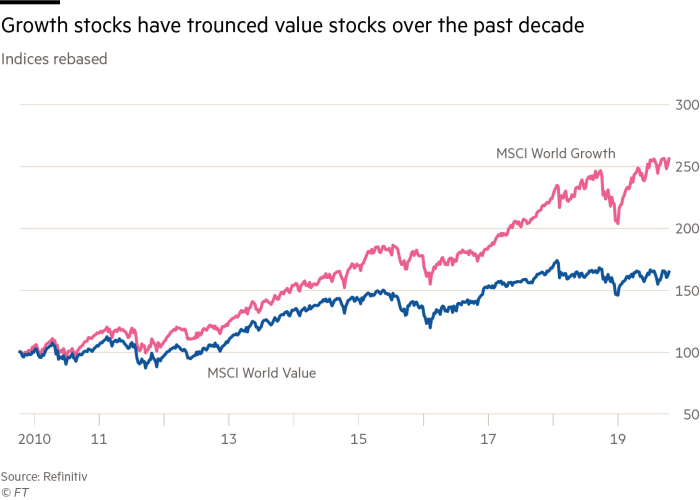 Source: Financial Times
Sign up for our reads-only mailing list here.