My start of the week morning plane reads:
• WallStreetBets sub-Reddit: "Like 4chan found a Bloomberg terminal" (Bloomberg)
• How Private-Equity Headhunters Are Bleeding Wall Street (Vanity Fair) .
• The Key to Electric Cars Is Batteries. One Chinese Firm Dominates the Industry. (Wall Street Journal)
• Stale Pricing Does Not Equal Low Risk or Low Correlation (Behavioural Investment)
• Annuity Sales to Teachers By AIG Are Reportedly the Subject of an SEC Probe (Barron's)
• The prince, the billionaire and the Amazon project that got frozen in the desert (Washington Post)
• QAnon and UFO Conspiracies Are Merging (Vice)
• Trump's Re-Election Likely If Economy Stays on Course (Bloomberg)
• Major counterfeit art scandal hits UK: Royals sends back £105m Monet, Picasso and Dali paintings (Daily Mail)
• Tony Woods Helped Make Dave Chappelle Dave Chappelle (NYT)
Be sure to check out our Masters in Business interview this weekend with Wall Street Journal reporter Greg Zuckerman, whose most new book is The Man Who Solved the Market: How Jim Simons Launched the Quant Revolution is my pick for financial book of the year.
Earnings Tide Lifts Most Stocks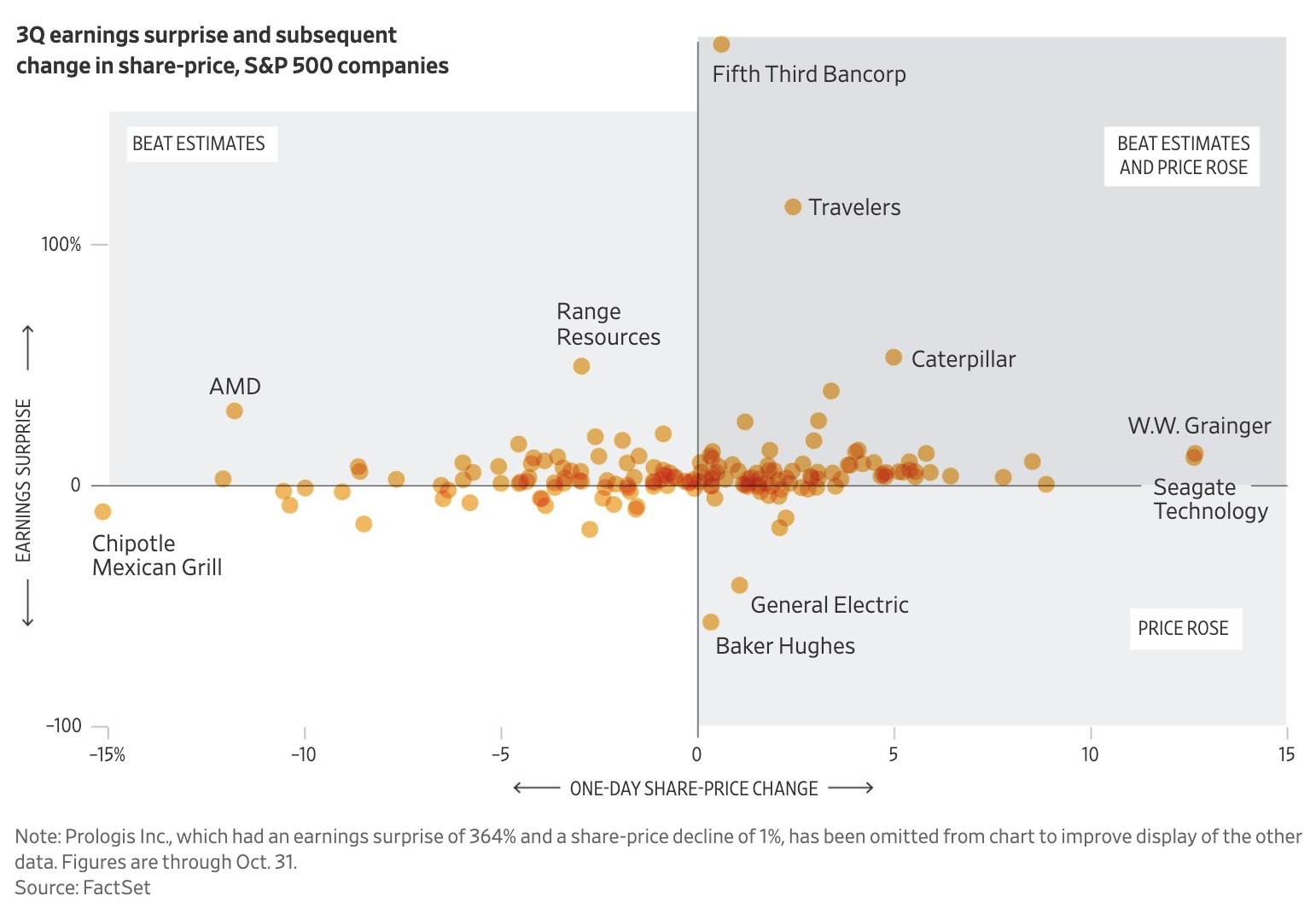 Source: WSJ
Sign up for our reads-only mailing list here.