My Two-for-Tuesday morning train reads, fresh from the Sophy Hotel in Chicago:
• Why Investors Might Want to Bet on Humble CEOs. (WSJ) but see Adam Neumann and the Art of Failing Up. (NYT)
• Study: A Lone Bitcoin Whale Likely Fueled 2017 Surge to $19,000 (Bloomberg)
• Manager of Managers (Reformed Broker) see also 10 Attributes of Great Financial Advisors (Dimensional)
• The Happy, Healthy Capitalists of Switzerland (New York Times)
• Why No-Cost ETFs Aren't No Cost (Wall Street Journal) See also There's a Dark Side to Zero-Cost Investing That Can't Be Ignored (Bloomberg)
• Beware of simple ideas that become serious pains (Tim Harford)
• How the euro helped Germany avoid becoming Japan (Financial Times) see also The Always Exhilarating, Sometimes Lucrative Lives of Brexit Currency Traders (Businessweek)
• Engineers have figured out how to charge electric car batteries in 10 minutes (Fast Company)
• Why $0 Is a Magic Number for Disney+, Apple TV+ and HBO Max (Hollywood Reporter) see also Your guide to Apple TV+, Disney+, and all the other streamers chasing Netflix (Vox)
• The seedless lemon revolution has taken root in California (Los Angeles Times)
Be sure to check out our Masters in Business interview this weekend with Wall Street Journal reporter Greg Zuckerman, whose most new book is The Man Who Solved the Market: How Jim Simons Launched the Quant Revolution is my pick for financial book of the year.
Tracking the Forces Threatening the World's Hottest Economies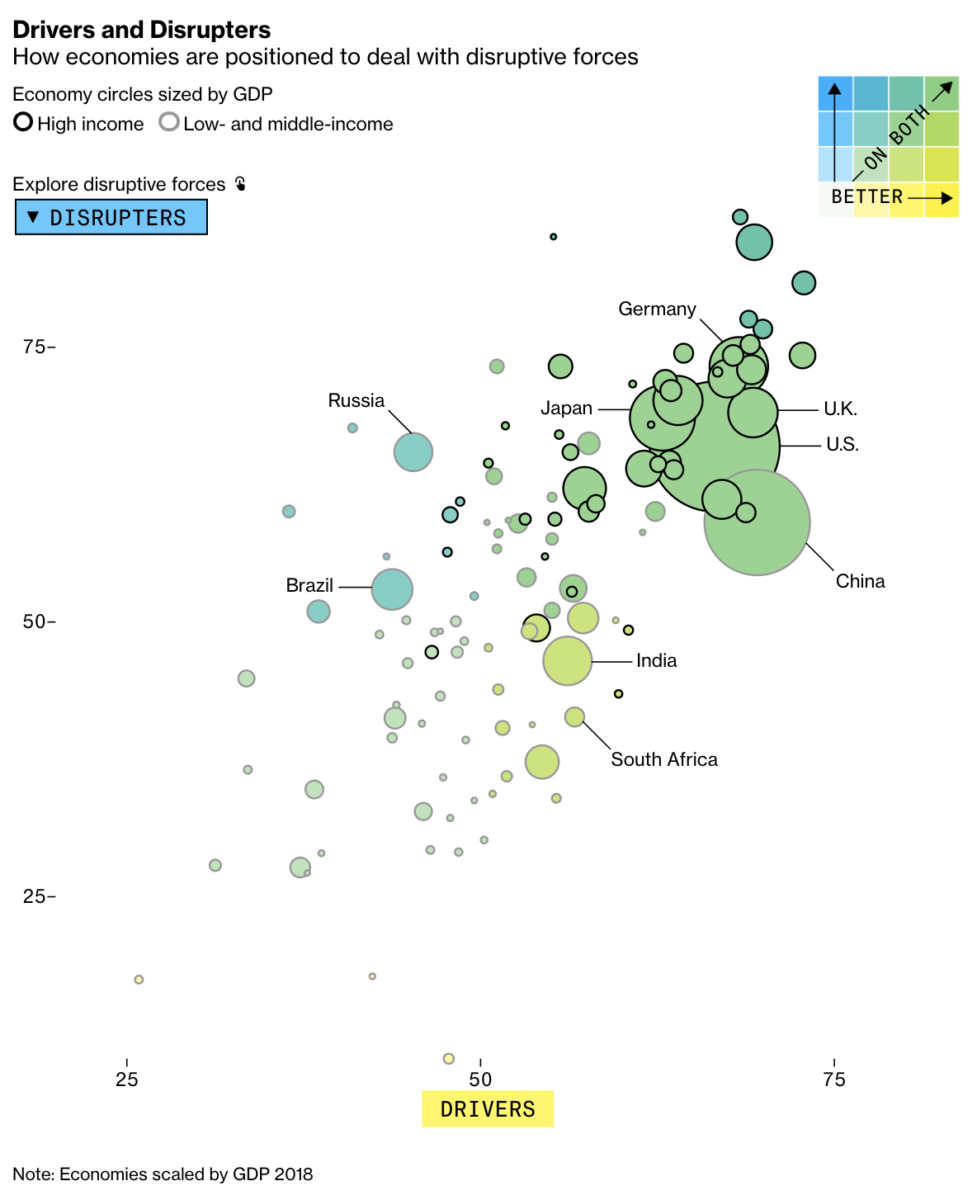 Source: Businessweek