My Boxing Day morning reads:
• The Case for Regifting: Many think the move is shameful—but research suggests the problem is all in the regifter's head (Wall Street Journal)
• T. Rowe's $1T answer to claims stock picking is dead (Financial Planning)
• Why Hedge Funds Are Folding: Liquidations are on pace to exceed last year's total. (Institutional Investor)
• 'HACK' ETF Issuer Enters Uncertain Chapter (ETF.com)
• The Ultimate Guide to Amazon Advertising (Adweek) see also Is Amazon Unstoppable? (New Yorker)
• Minimum wage to rise in 24 states as a movement toward $15 an hour builds (USA Today)
• How Airlines Exploit Laws to Literally Squeeze Customers: Vanishing competition and lax oversight are leading to higher ticket prices, shoddy service, and cramped spaces. (American Conservative)
• Inside YouTube's Year of Responsibility (Bloomberg)
• Pods & Recs: Facts Learned from Podcasts in 2019 (Medium)
• Giannis Learned How to Shoot 3s. Uh-Oh. (Wall Street Journal)
Be sure to check out our Masters in Business interview this weekend with Bruce Van Saun, Chairman and Chief Executive Officer of Citizens Financial Group. CFG is the bank that (among other things) funds most of the iPhone purchases or leases to consumers.
America's Love Affair With Driving Takes a Back Seat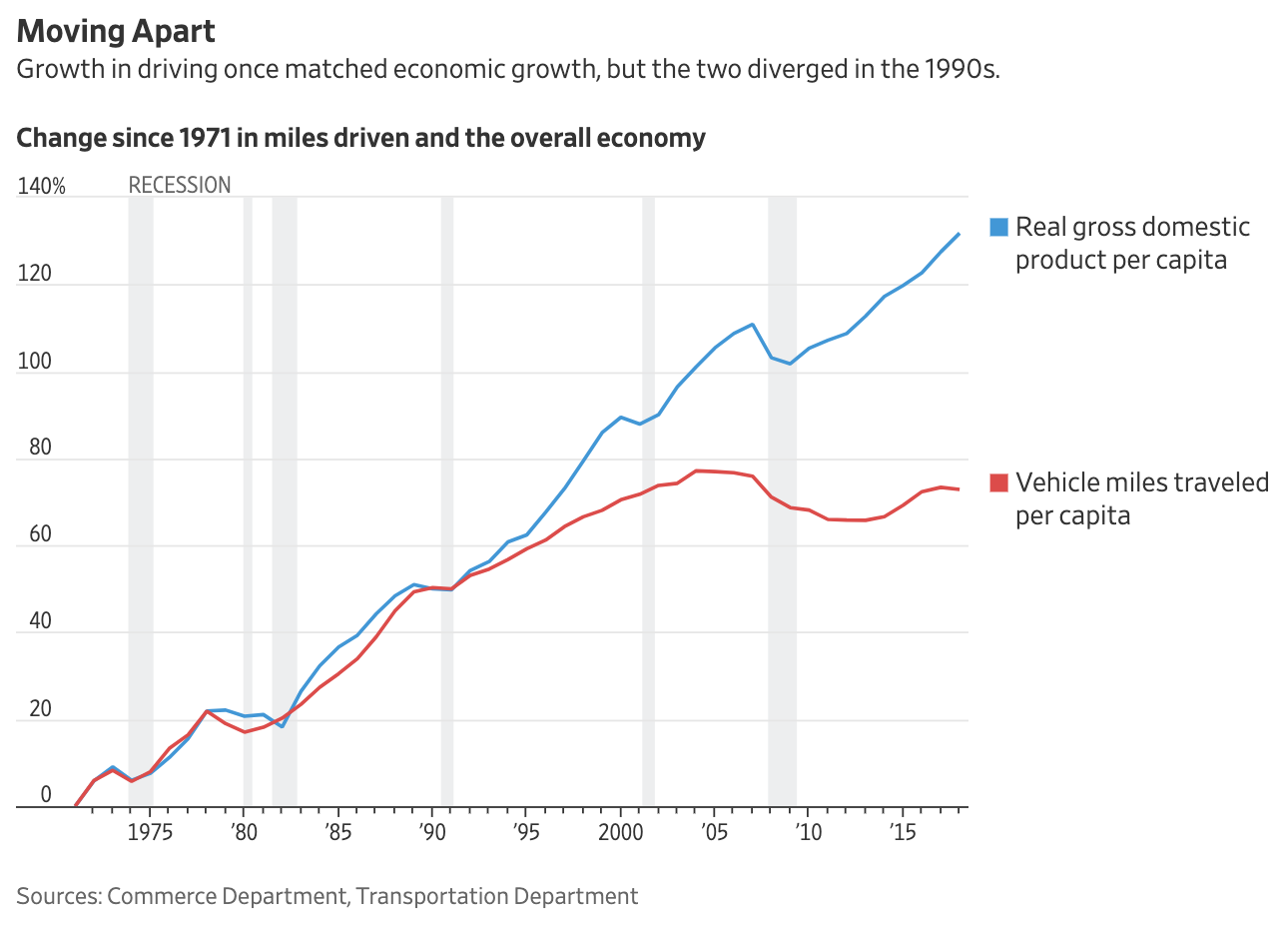 Source: WSJ
Sign up for our reads-only mailing list here.