My back to week morning train reads:
• The Bull Market Almost No One Saw Coming (BusinessWeek) see also Economists Got the Decade All Wrong. They're Trying to Figure Out Why. (Wall Street Journal)
• Unpacking The "No Deal, Not a Trade War, Trade War Deal" (Baldings World)
• The Decade of Netflix: How a little DVD rental service changed the industry forever. (Vanity Fair)
• 401k: The Great Investment Industry Roll-Up (Morningstar)
• The 2010s changed how you shop for homes. Will the 2020s change the way you buy them? (Curbed)
• Nothing Is Sacred for New Leader of Nation's Largest Pension Fund (Wall Street Journal)
• AIM was the killer app of 1997. It's still shaping the internet today (Fast Company)
• There has never been a better time to start a small space agency (MIT Technology Review)
• Classic Cars Get an Electric Jolt: Out: M.P.G. In: Kilowatt-Hours. (New York Times)
• The 100 Memes That Defined The 2010s (Buzzfeed)
Be sure to check out our Masters in Business interview this weekend with Peter Mallouk, CEO of Creative Planning, a $46 billion RIA, and author of "The 5 Mistakes Every Investor Makes and How to Avoid Them."
The Three-Year Crisis Cycle and a Case for a Reborn Bull Market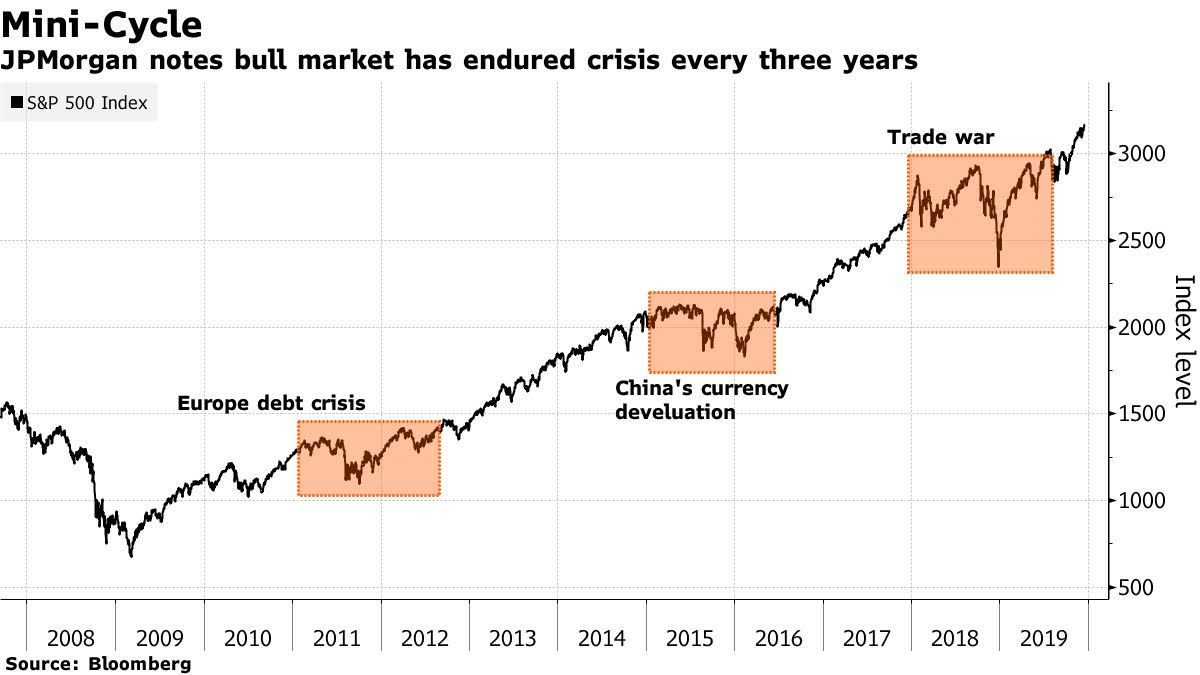 Source: Bloomberg
Sign up for our reads-only mailing list here.