My end of week morning train reads:
• Almost Everything Wall Street Expects in 2020 (Bloomberg)
• The future belongs to the middle-aged: In 2020, for the first time, the median human will be older than 30. (Economist)
• 20 predictions for 2020: Here's what people said would happen by this year (USA Today)
• Stop Sabotaging Your Stock Portfolio, Richard Thaler Says (Barron's)
• 20 Biggest Advances in Tech Over the Last 20 Years (Foundation for Economic Education)
• Do You Pay Too Much for Internet Service? See How Your Bill Compares. (Wall Street Journal)
• The Art of Decision-Making (New Yorker)
• Productivity Isn't About Time Management. It's About Attention Management. (New York Times)
• The Science Behind Why No Two Snowflakes Are Alike (Quanta Magazine)
• The Game-Changing Tech Behind 'Young' Will Smith in 'Gemini Man' (Wired)
Be sure to check out our Masters in Business interview this weekend with Brian Kelly, better known as "The Points Guy." Kelly took an interest in credit card and airline points, and turned it into a substantial media business, with 60 employees and 7 million unique visitors a month.
Who Do You Work For?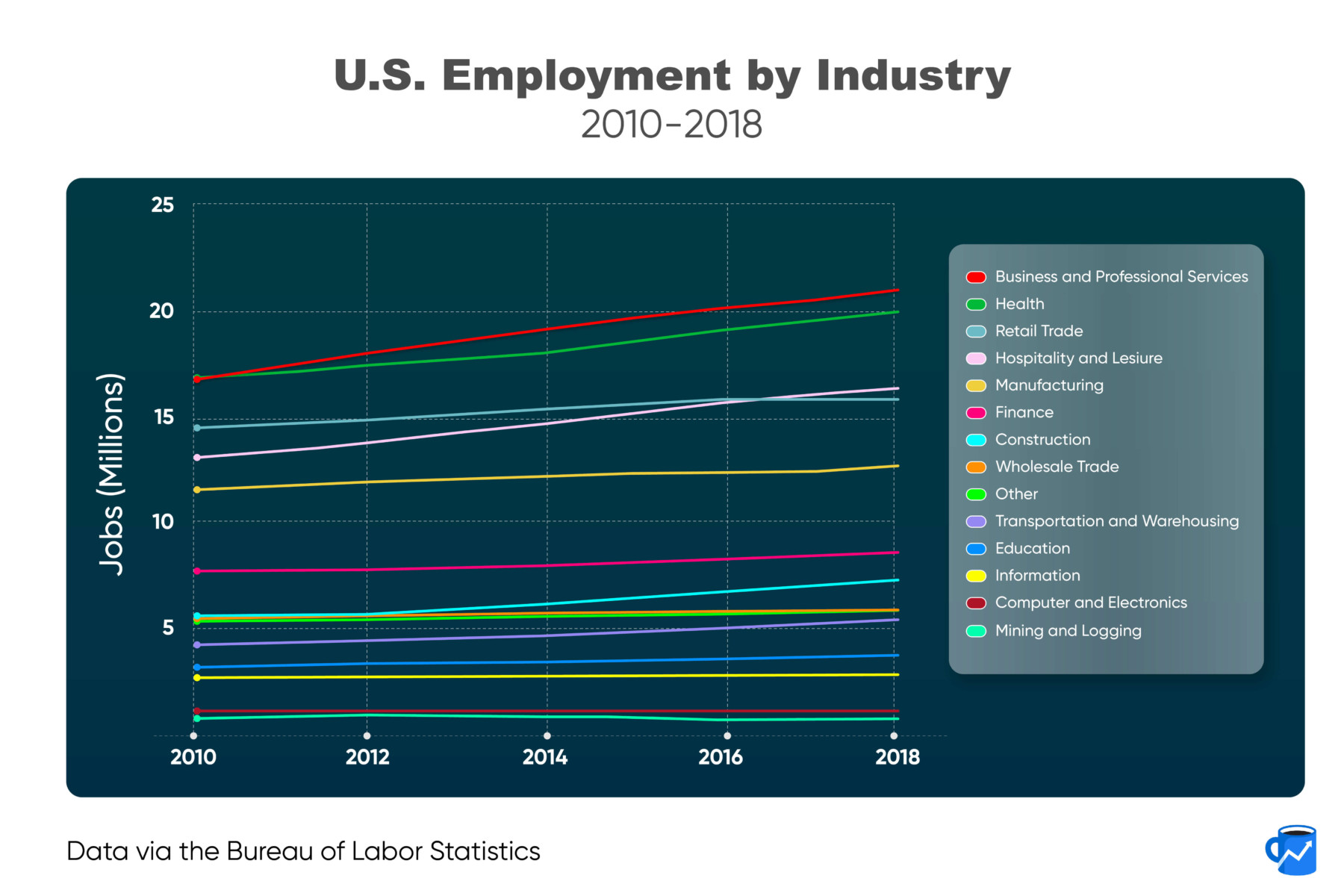 Source: Bureau of Labor Statistics via Morning Brew
Sign up for our reads-only mailing list here.