My morning train reads:
• One Doctor's Life on the Coronavirus Front Lines. 'If We Fail, What Happens to You All?' (Wall Street Journal)
• Questions Every Investor Needs To Ask Themselves Right Now (A Wealth of Common Sense) see also 21 Investor Mistakes During a Stock Market Downturn (Maven Adviser)
• How Stocks Perform After the Fed Cuts Rates (Of Dollars And Data)
• Jack Dorsey's moment of reckoning (Financial Times)
• Crooked Banker Tapped Professionals to Manage Web of Dirty Money (Bloomberg)
• Inside the 2020 campaign messaging war that's pelting our phones with texts (Fast Company)
• Can YouTube Quiet Its Conspiracy Theorists? (New York Times)
• Scientists Reveal the Number of Times You're Actually Conscious Each Minute (Inverse)
• Coronavirus Might Make Americans Miss Big Government (Bloomberg) see also We Are Ignoring One Obvious Way to Fight the Coronavirus: Paid sick leave could slow the spread of the disease and its impact on the economy.  (New York Times)
• My brilliant friend: Exploring the joyousness of dogs (Times Literary Supplement)
Be sure to check out our Masters in Business interview this weekend with Jan van Eck, CEO of Van Eck Associates, which manages $49 billion dollars in ETFs and funds.
Bond Market in Uncharted Territory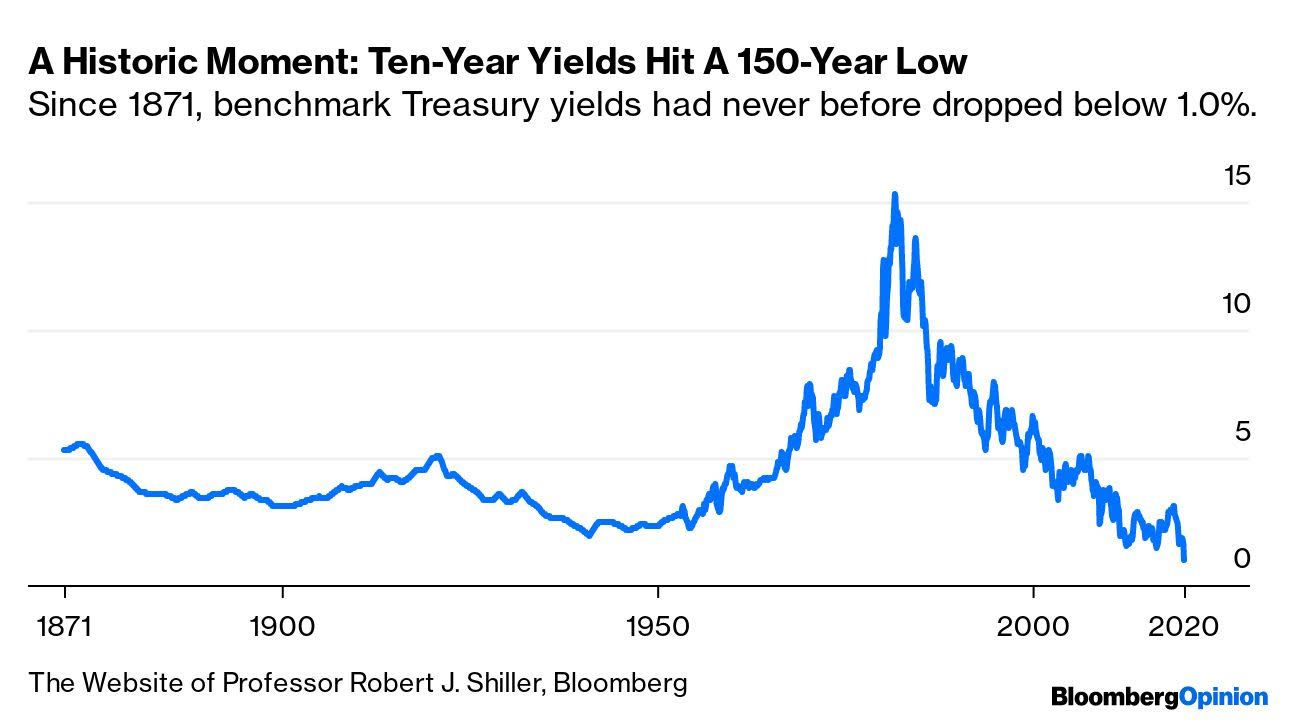 Source: Bloomberg
Sign up for our reads-only mailing list here.