My Two-for-Tuesday morning train reads:
• I'm here, to remind you (Reformed Broker) see also Don't Panic! (The Big Picture)
• Downside-Protected Funds Go From Hard Sells to Must-Haves (Institutional Investor)
• The Dow Will Bounce Back. History Tells Us When. (Barron's) see also Four Charts That Show How Erratic the Stock Market Has Become (Bloomberg)
• The Mental Mistakes That Active Investors Make (Wall Street Journal)
• The World Catches a Dangerous Virus of the Mind (Businessweek) see also World Health Organization Fights an 'Infodemic' (New York Times)
• We'll Get Through This (Collaborative Fund)
• How the drug industry got its way on the coronavirus (Politico) see also The Rules of Contagion — a study of how a virus spreads (Financial Times)
• Why Amazon can't stop price gougers (Vox)
• How to politely decline a handshake (Quartz) see also Trump, Germaphobe-in-Chief, Struggles with Pandemic Story (Vanity Fair)
• LeBron James Is Reminding Everyone He's the King (New York Times)
Be sure to check out our Masters in Business interview this weekend with Jan van Eyck, CEO of Van Eck Associates, which manages about $49 billion dollars in ETFs and funds.
The Fastest Bear Market Ever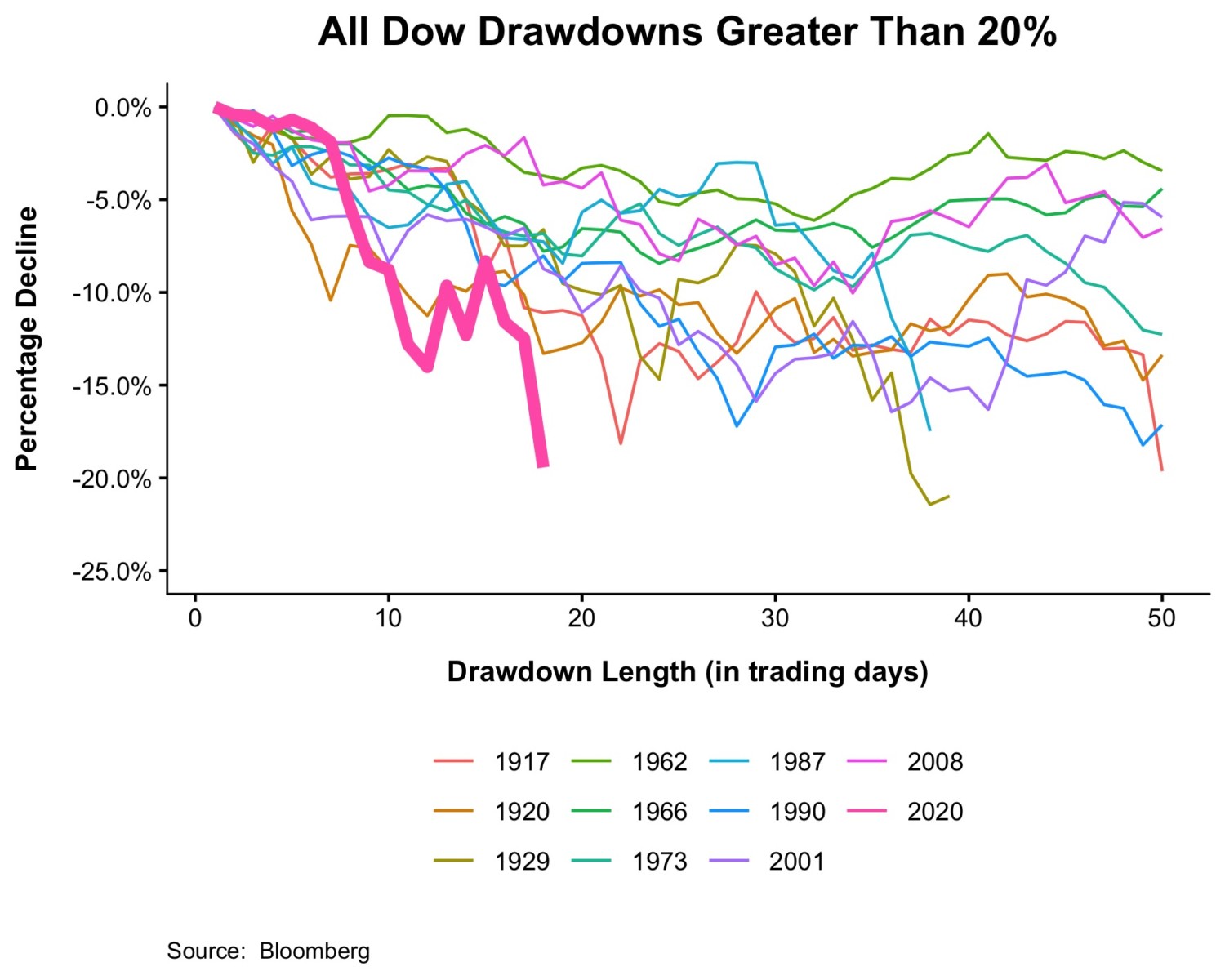 Source: Irrelevant Investor
Sign up for our reads-only mailing list here.