My only 12 weeks more of this to go morning reads:
• The FIRE movement: They Retired Before They Hit 40. Then This Happened (New York Times)
• When Dollar Cost Averaging Matters the Most (A Wealth of Common Sense)
• Coronavirus Exacts a Toll From Business Winners, Too: Gains in lower-margin products, surge in workers at higher pay (Wall Street Journal) see also Amazon Struggles to Find Its Coronavirus Footing. (Wall Street Journal)
• How 3M Plans to Make More Than a Billion Masks By End of Year (Businessweek)
• One block in America. Six businesses on the brink of disaster (CNN) see also Record Companies Aren't Safe From the Economic Fallout (Rolling Stone)
• Banks warn of chaotic launch of small business lending program (Politico)
• Social Distancing During the Black Death (Quillette)
• What to know about the risks of restaurant takeout and delivery — and how to minimize them (Washington Post)
• Two Doctors Log Their Days Inside NYC Emergency Rooms (Slate)
• Condoms and sex toys in demand from social isolators (Financial Times)
Be sure to check out our Masters in Business interview this weekend with Jonathan Miller (of Miller Samuel), discussing the impact of the Coronavirus pandemic on the national real estate industry, and what any  residential real estate recovery might look like.
COVID-19 Projections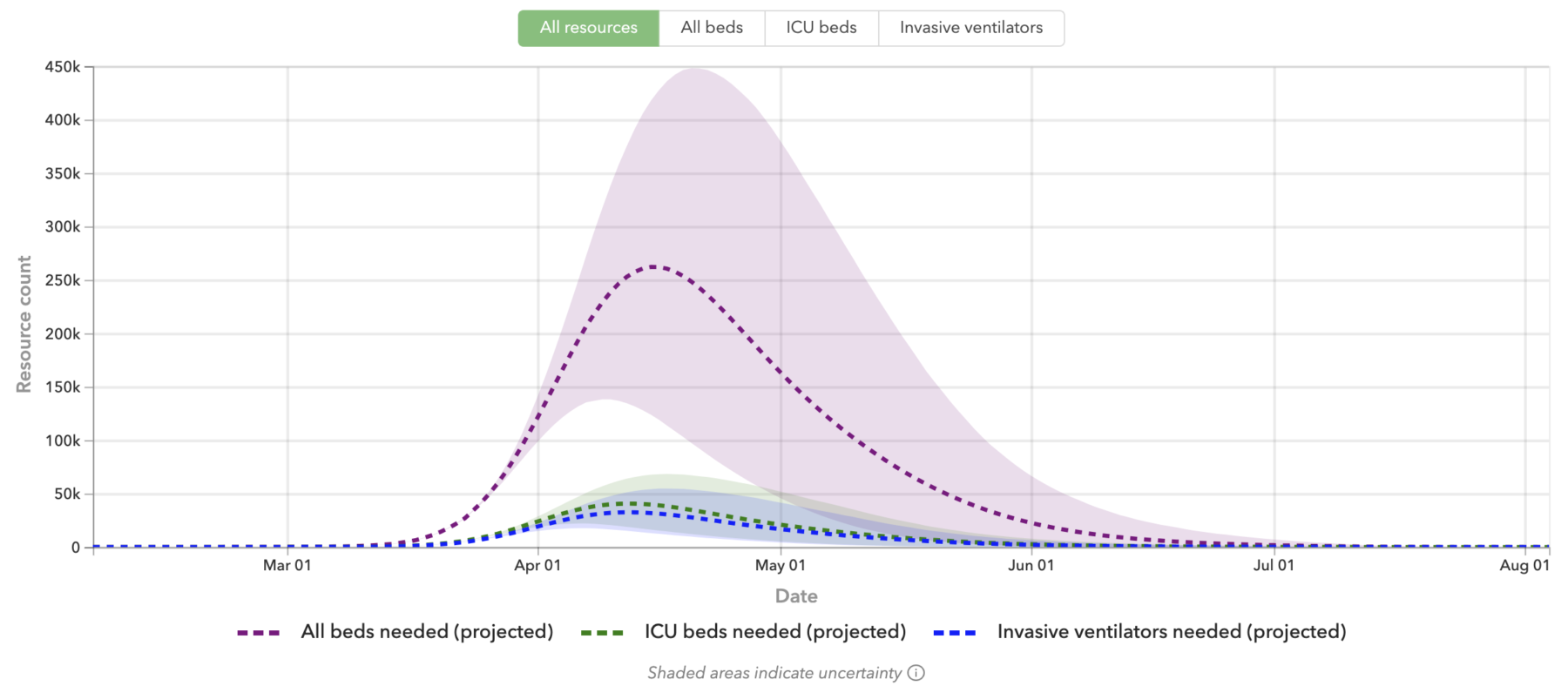 Source: IHME
Sign up for our reads-only mailing list here.