The weekend is here! Pour yourself a mug of Cafe Blend coffee, grab a seat by yourself, and get ready for our longer form weekend reads:
• The Battle Over the Sea-Monkey Fortune (New York Times)
• CIO Roundtable: How Top Asset Allocators are Dealing with Today's Volatile Market (Chief Investment Officer)
• The G-Spot Doesn't Exist (Cosmopolitan)
• Too Big to Fail, COVID-19 Edition: How Private Equity Is Winning the Coronavirus Crisis (Vanity Fair)
•  The S.E.C. Rule That Destroyed The Universe (Taibbi substack)
• The Million-Dollar Scammer and His Many Mormon Marks (Narratively)
• Zuckerberg's Jealousy Held Back Instagram and Drove Off Founders (Businessweek)
• 5 lessons from World War II for the coronavirus response (Vox)
•  A troublemaker with a gavel: How Nancy Pelosi's unlikely rise turned her into the most powerful woman in U.S. history (Washington Post)
• Larry David, Master of His Quarantine (New York Times)
Be sure to check out our Masters in Business interview this weekend with John Mousseau, CEO and Director of Fixed Income Trading at Cumberland Advisors, which manages $3.5B in fixed income products.
U.S. Confirmed Coronavirus Cases Top Half a Million
click for updated data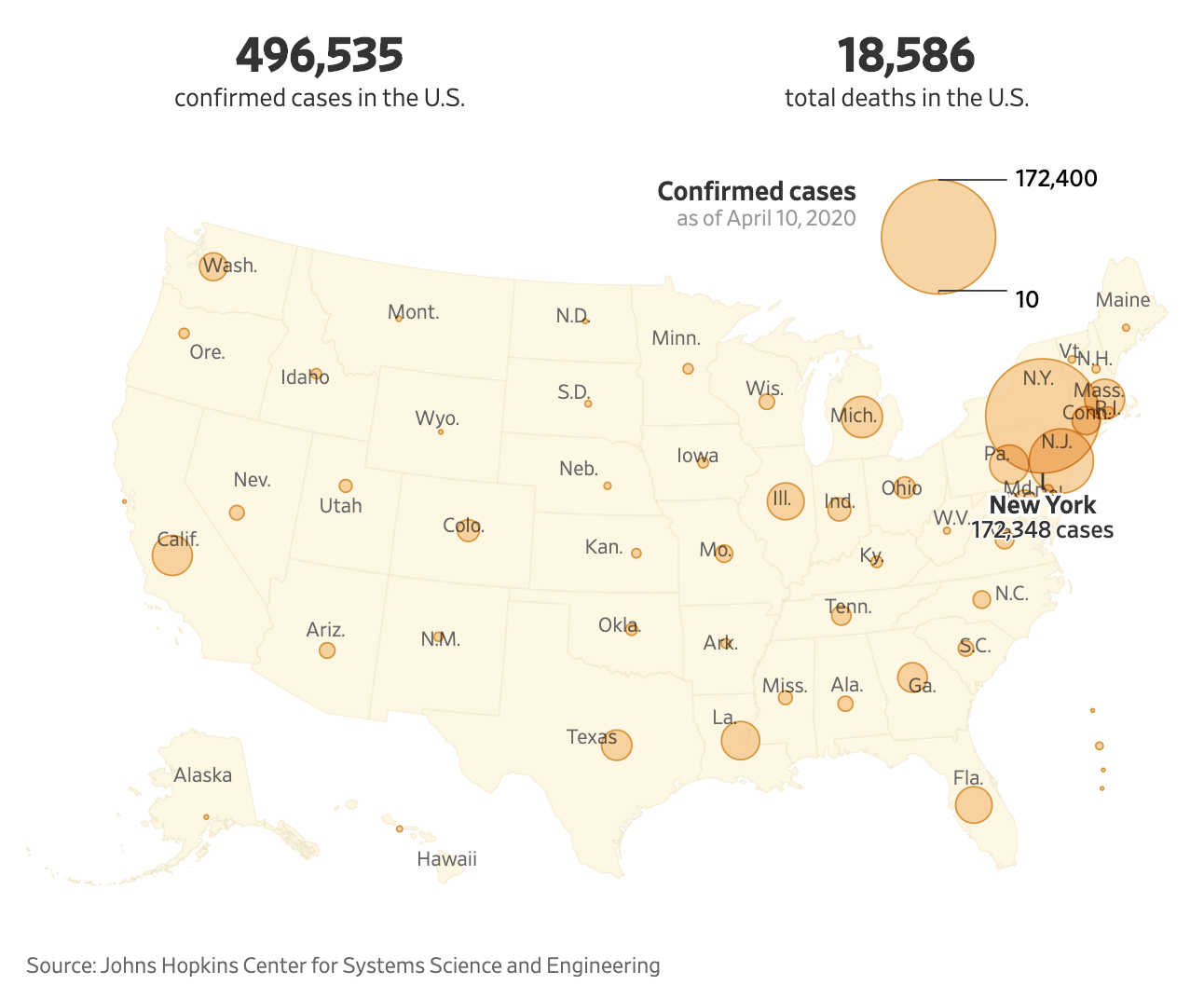 Source: Wall Street Journal
Sign up for our reads-only mailing list here.