My back to work morning train WFH reads:
• Reinhart and Rogoff Say This Time Really Is Different: Expect 5 years to recover to 2019 GDP (Bloomberg Markets)
• Have the Record Number of Investors in the Stock Market Lost Their Minds? (New Yorker)
• Nothing Fails Quite Like Success in the Stock Market (A Wealth of Common Sense)
• The Shape of the Pasta Industry: The Reason There's Still a Pasta Shortage (Slate)
• The Covid-19 College Gap Year Exposes a Great Economic Divide (Businessweek) see also University finances (Grumpy Economist)
• Acceptable Flaws (Collaborative Fund)
• The Sears Headquarters Deal Cost Taxpayers $500 Million. 30 Years Later, There's Little to Show for It. (ProPublica)
• A class war over social distancing? New data suggests otherwise. (Washington Post)
• Why Walking Matters—Now More Than Ever (Wall Street Journal)
• A Radical Proposal: Book reviews should review books (The Critic)
Be sure to check out our Masters in Business interview this weekend with Henry Cornell, founder of Cornell Capital. Previously, he was the Vice Chairman at Goldman Sachs, where he was the original architect of the firm's Merchant Banking Division.
The II Fear Index: What Investors Want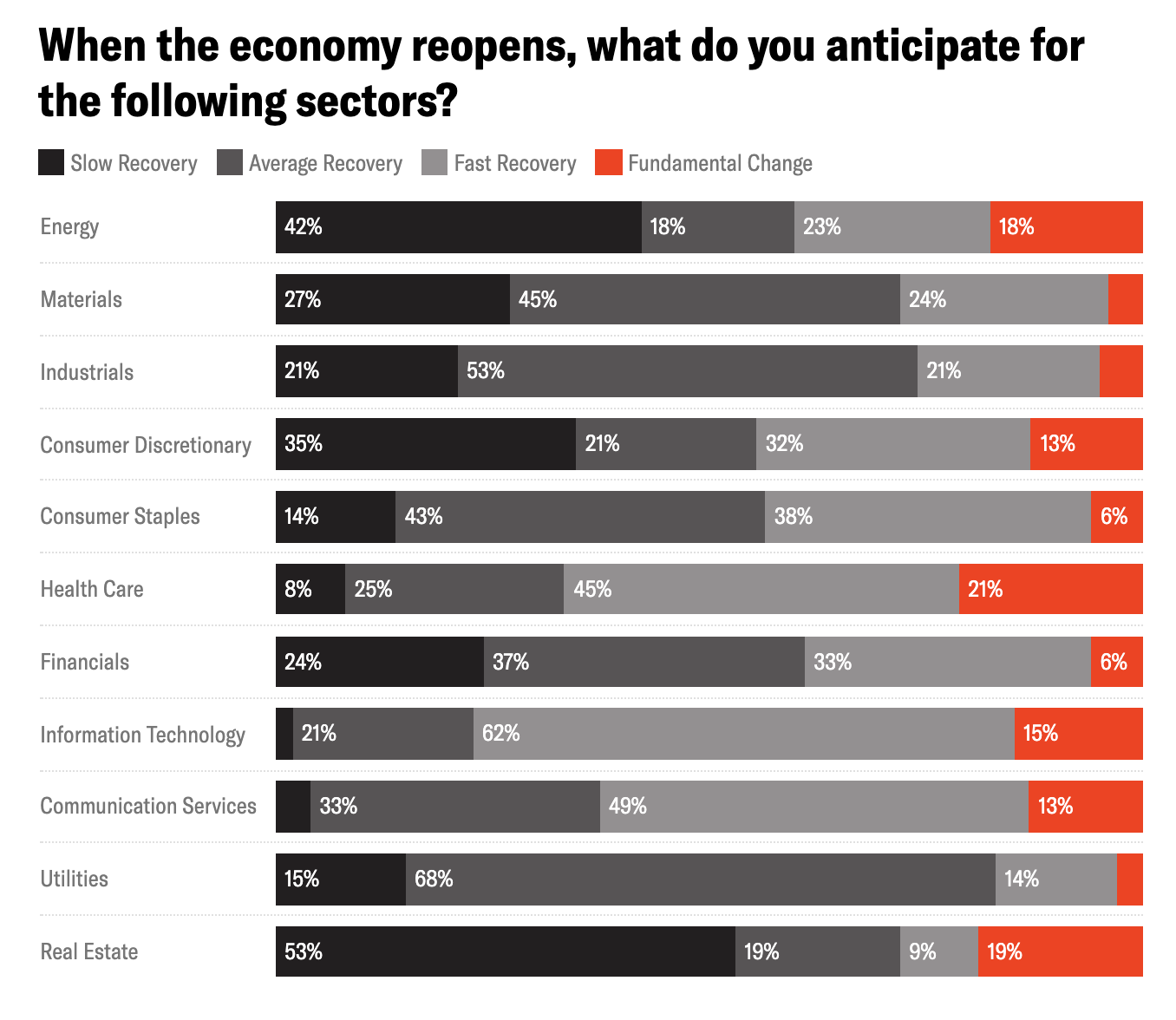 Source: Institutional Investor
Sign up for our reads-only mailing list here.