My morning train WFH reads:
• The Day Coronavirus Nearly Broke the Financial Markets (Wall Street Journal)
• How Private Equity Is Ruining American Health Care (Businessweek)
• 'This Is The Time': Microsoft CEO Satya Nadella Talks Software's Role In Covid-19 Response And Recovery (Forbes)
• Even the Pandemic Can't Kill the Open-Plan Office (Citylab)
• Instagram wants you to go from "Like" to "Buy." (Recode) see also Most intriguing online retail is Instagram's Checkout (TBP)
• Rise of the quacks (Popular Information)
• Air Travel Surges by 123%! (Beware of Misleading Data Like That) (New York Times)
• The Big Failure of Small Government (Project Syndicate)
• This Hilarious Walmart Deli Employee Drives His Bosses Crazy In the Most Creative Way Possible (22 Words)
• The Best Basketball Player Alive Every Year, 2000-10 (Sports Illustrated)
Be sure to check out our Masters in Business interview this weekend with Jon Taffer, creator of Bar Rescue about the state of bars and restaurants under lockdown and beyond. Taffer is the author of Don't Bullsh*t Yourself!: Crush the Excuses That Are Holding You Back.
Volkswagen Group now tops Western Europe's pure electric car market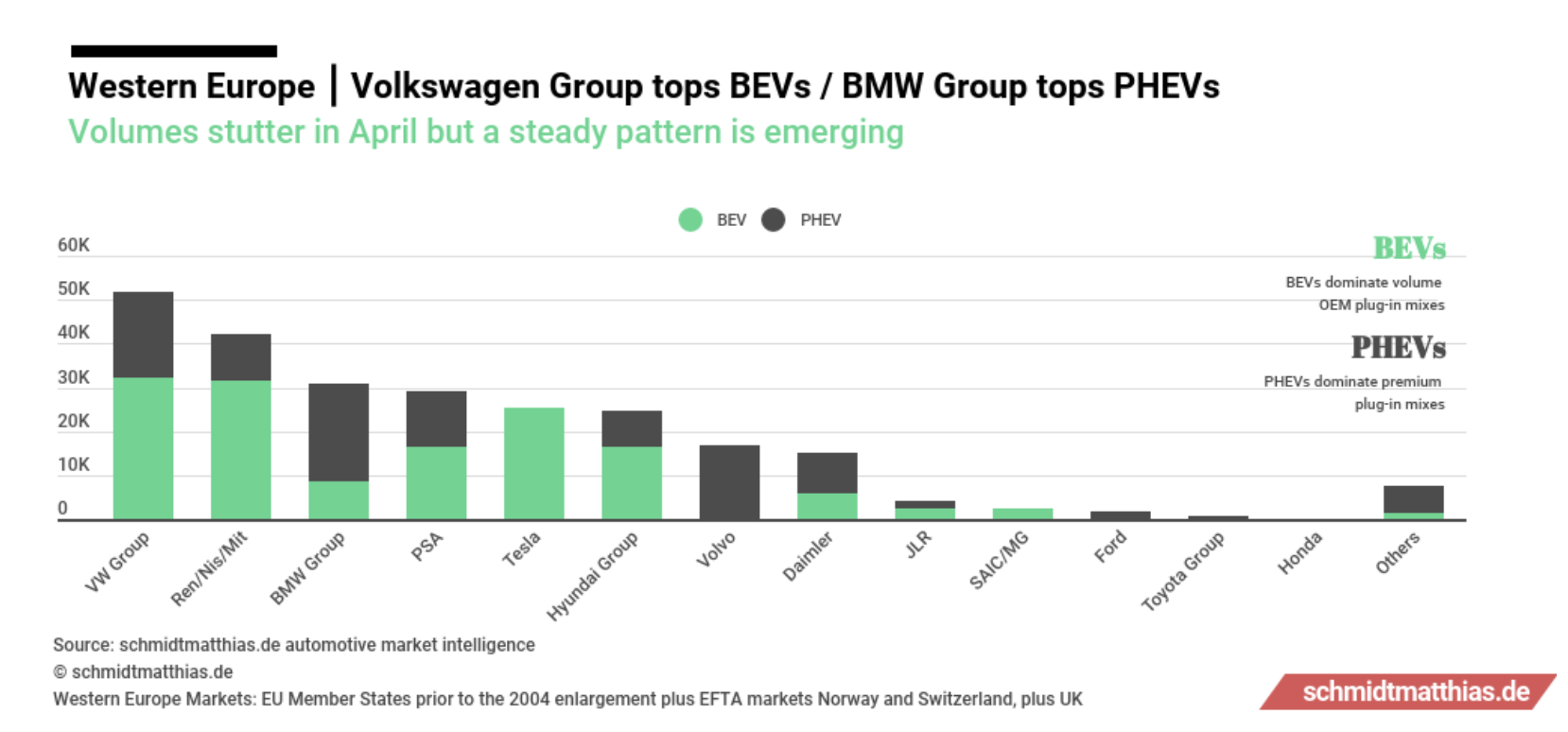 Source: Matthias Schmidt  BEV: Battery electric vehicle, an all-electric car; PHEV: Plug-in hybrid electric
Sign up for our reads-only mailing list here.