My Two-for-Tuesday morning train WFH reads:
• Stock Prices Make Lofty Promises That Earnings Can't Keep (Bloomberg) but see How Do You Value Stocks When Earnings Plummet to Zero? (The Big Picture)
• Why talk about inflation? (Macro Mom)
• Investors Are Worried About Muni Bonds. How to Profit From Others' Fear. (Barron's) see also Rock-Bottom Interest Rates May Be Here to Stay (New York Times)
• Cyclical Stocks Are Staging Comeback (Wall Street Journal)
• Our Habits Have Changed. These Gadgets Are Proof. (Wall Street Journal) see also The Most Fun You Can Have While Staying Socially Distant (Bloomberg)
• Coronavirus pandemic claims another victim: Robocalls (AP)
• Nearly half of Twitter accounts pushing to reopen America may be bots (MIT Technology Review) see also The Extremists And Grifters Behind Anti-Lockdown Protests (Huffington Post)
• She Gets Calls And Texts Meant For Elon Musk. Some Are Pretty Weird (NPR)
• QAnon Is a New American Religion (The Atlantic) see also The Prophecies of Q: American conspiracy theories are entering a dangerous new phase. (The Atlantic)
• The Music of the Beatles (New York Review of Books)
Be sure to check out our Masters in Business interview this weekend with Jon Taffer, creator of Bar Rescue about the state of bars and restaurants under lockdown and beyond. Taffer is the author of Don't Bullsh*t Yourself!: Crush the Excuses That Are Holding You Back.
If there's a culture war over masks, someone forgot to tell most of the public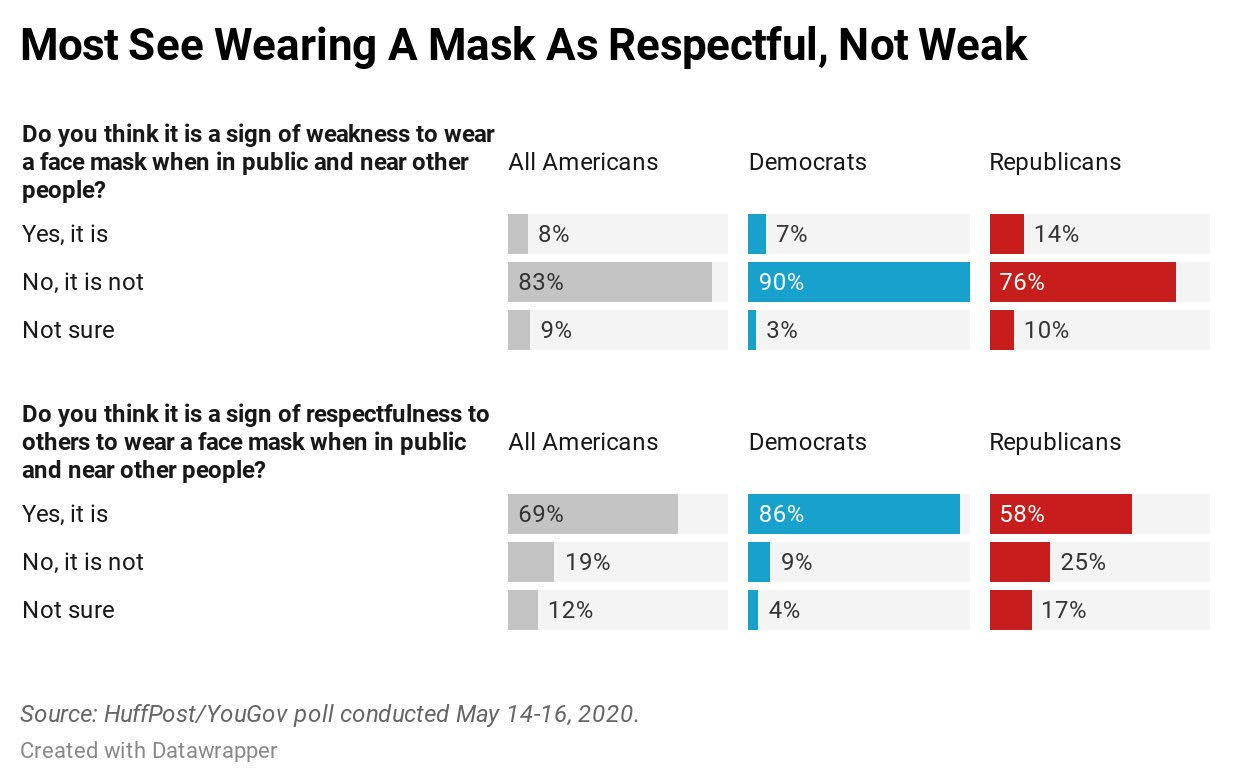 Source: Huffington Post