My Two-for-Tuesday morning train WFH reads:
• Unlikely Stocks Soar as Societal Issues and Speculation Collide (Barron's) see also Wealth Inequality Doesn't Show Up in Broad Economic Metrics, Masking the Fragility of Our Current System (Barron's)
• The iPhone Isn't the Cash Cow It Once Was. Apple Isn't Worried. (Wall Street Journal)
• Farewell Yield (HumbleDollar) see also Retirees: If You Love Income, You Should Love Cash Flow Even More (Morningstar)
• When Workers Can Live Anywhere, Many Ask: Why Do I Live Here? (Wall Street Journal)
• The Performance of Hedge Fund Performance Fees (SSRN) see also An Inconvenient Fact: Private Equity Returns & The Billionaire Factory (SSRN)
• Top 100 Economics Blogs Of 2020 (Intelligent Economist)
• What We Know—and Really Don't Know—About the Future of COVID-19 Vaccines (Slate) see also How Hawaii Became a Rare Covid Success Story (Politico)
• 16 Batshit Crazy Moments From John Bolton's Book About Trump (Vice)
• What Fiona Hill Learned in the White House (New Yorker) see also Trump and Barr Discard Law, Morality and Honor (Bloomberg)
• What It Means to Understand Bruce Lee: The martial-arts legend looms so large in pop culture that the mundane details of his life feel like a rare treat. (The Atlantic)
Be sure to check out our Masters in Business interview this weekend with Jeremy Siegel of Wharton School of Business, Wisdom Tree, and author of Stocks for the Long Run, discussing valuations and asset management under lockdown.
Global Migration of Inventors 2000-2010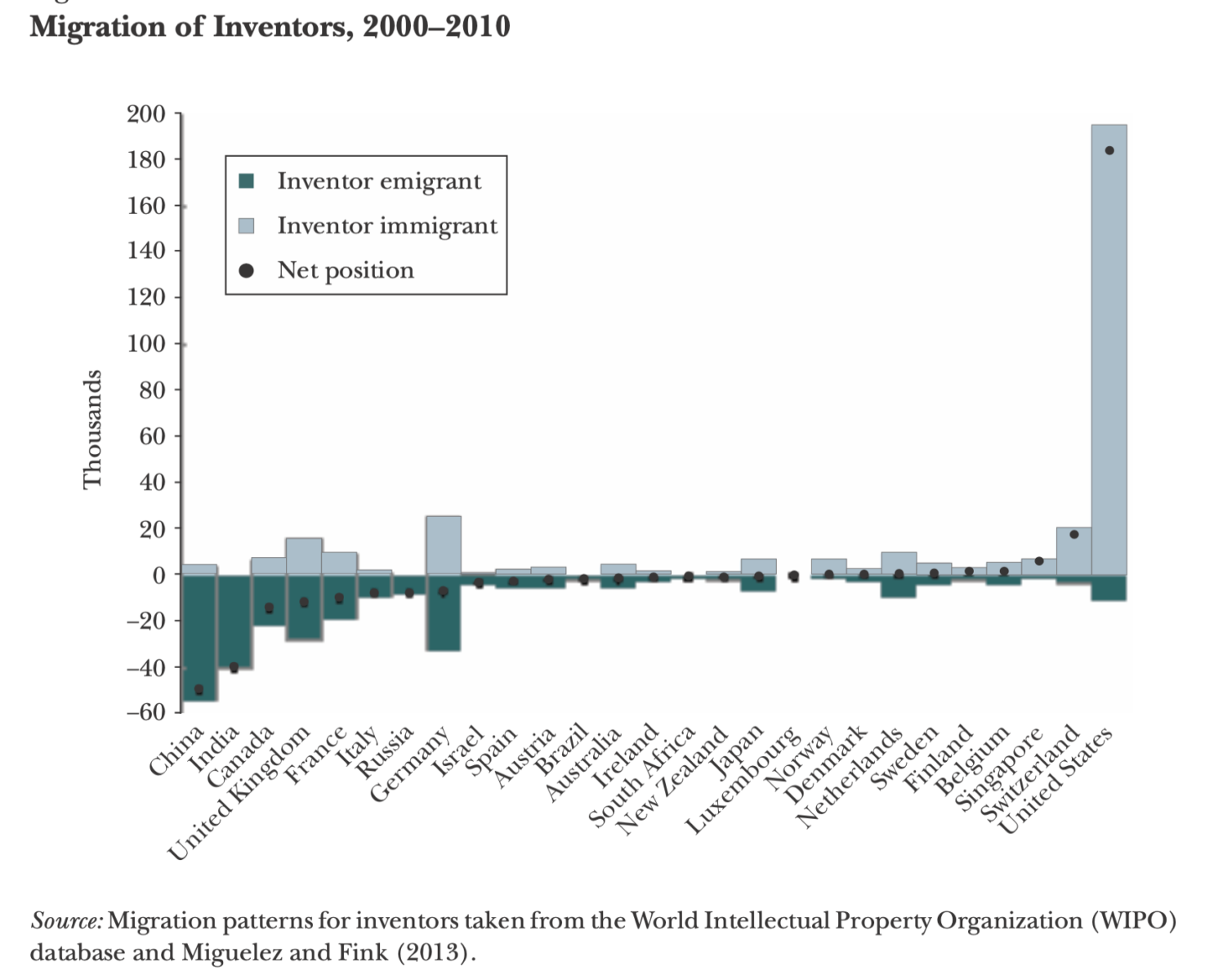 Source: Global Talent Flows
Sign up for our reads-only mailing list here.