The weekend is here! Pour yourself a mug of Cafe Verona coffee, grab a seat on the settee, and get ready for our longer form weekend reads:
• How McKinsey Helps Companies Avoid Responsibility: The "best available advice" is usually what's best for the C-suite. (Slate) 
• Amazon Private Labels and Antitrust (Substack)
• Wired to Care: Does neurobiology really explain everything? (Times Literary Supplement)
• Same As It Ever Was: A few short stories about things that never change in a world that never stops changing. (Collaborative Fund)
• There Are Many Man-Made Objects. The Rape Kit Is Not One of Them. (New York Times) 
• After iOS 14, there's almost no reason to buy an Android phone anymore:  Why wouldn't you buy an iPhone now that Apple has copied all of Android's best ideas? (Input)
• The Rebel Physicist Trying to Fix Quantum Mechanics: For a century, quantum theory has been scientific orthodoxy. The Italian physicist Angelo Bassi is certain it isn't the full story — and that he can prove it. (New York Times)
• While Statues Sleep (London Review of Books)
• Scientific Method: An Evolution of Thinking from Darwin to Dewey  (New York Review of Books)
• Lin-Manuel Miranda's Most Revolutionary Role Yet (Wall Street Journal)
Be sure to check out our Masters in Business interview this weekend with Ron Carson, founder and CEO of Carson Group, which serves financial advisors and investors through its various businesses. Carson Wealth manages 12 billion dollars for clients.
The beer barometer and the reopening of America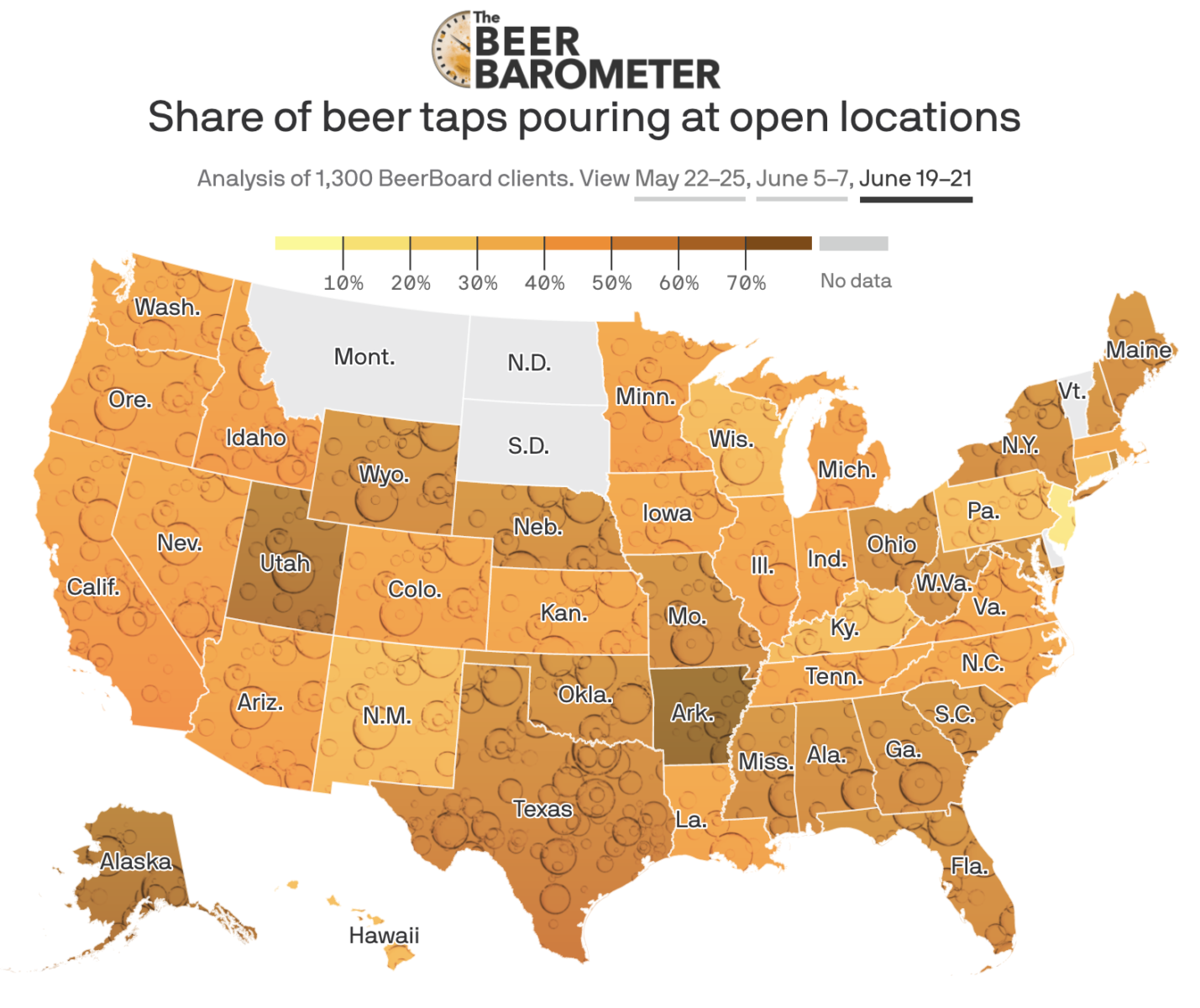 Source: Axios