My "Bob Woodward-free" morning train WFH reads:
• Institutions Beware: Retail Investors Plan Massive Asset Shift Based on U.S. Elections Nearly two-thirds of individual investors plan to make portfolio changes based on who wins the election, a Hartford Funds survey found. (Institutional Investor) but see Repeat After Me, The President Isn't The Stock Market: When partisans begin unleashing scare tactics, it puts the retirement funds of hard-working Americans into great jeopardy. Your retirement account doesn't care who's President. (A Teachable Moment)   
• Foreign Stocks' Lost Decade: They have suffered 10 years of poor earnings growth. There are a number of factors explaining this divergence. Technology stocks have been among the best performers of the past decade and represent a larger share of the U.S. market than foreign markets. An appreciating U.S. dollar hurt foreign stocks' dollar-denominated returns. (Morningstar)
• Goldman Sach's 10 Reasons That the Bull Market Will Resume: An array of forces will juice stocks anew and the early-September drop is just a correction, the firm argues. (CIO)
• ETF assets reach $7 trillion milestone: Investors have ploughed $428bn in new cash into exchange-traded products so far this year  (Financial Times)
• Gamma meltup: SoftBank, Robinhood and a Margins Singularity:  Masayoshi Son, at one time considered to be the Warren Buffett of Japan, has pretty much gone full Robinhood trader. (Margins)
• Amazon's murky world of one-star reviews: Amazon's marketplace is being abused by independent sellers using one-star reviews to harm rivals (BBC)
• It's a Race Against Heat, and Humanity Is Losing: Add this to your already long list of 2020 oddities: Greenhouse gas emissions are projected to experience their steepest drop in modern history while the world remains on track to mark its second-hottest, if not hottest, year. (Bloomberg)
• How Lucid Motors Plans to Spin Tesla-Killing Strategy Out of Air: Engineer Peter Rawlinson developed the Model S — the most successful electric sedan to date. Now he is running his own EV firm. (Bloomberg) see also Electric-Car Startup Lucid Looks to Challenge Tesla With New Air Sedan: (Wall Street Journal) The Badger is expected to go into production in 'late 2022'
• If You Can Grocery Shop in Person, You Can Vote in Person: Experts now say the health risk of casting an in-person ballot is relatively low. Will Democrats tell their voters that? (The Atlantic)
• Quarantine Famous: The New Stars of Fall: From Sarah Cooper to Emmanuel Acho, personalities who broke through during the coronavirus pandemic are our newest celebrities. Here's what they're doing this fall. (Wall Street Journal)
Be sure to check out our Masters in Business interview this weekend with Fidelity's Will Danoff, who manages the firm's storied Contrafund, Over 30 years of running Contra, Danoff has outperformed the S&P 500 Index by 3.21 percentage points a year.
The carbon footprint sham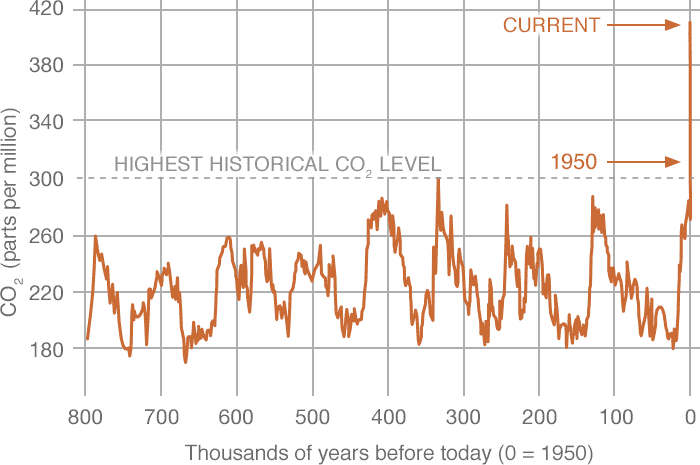 Source: Mashable
Sign up for our reads-only mailing list here.