It seems that each year, I manage to find some lovely 246 to reference (See, e.g., this, this, this, this, this, this, this, this, this, and this). Now that the year is halfway through, might as well give in to temptation:
This Series III Dino has a 2.4-liter V6 mated to a 5-speed manual transaxle. The 194 HP engine only had to push  2,426 pounds.  The top speed was 146 mph; a 0 – 50 mph acceleration time of 5.5 seconds — a little faster than a Porsche 911 of the same era.
The example below is one of 255 Dinos finished from the factory in Blu Dino Metallizzato paint (my favorite!) with beige leather interior upholstery. This lovely GTS has a removable black Targa top, perfect for those sunny open-air driving.
The Dino was Ferrari's attempt at an affordable sports car. Trivia point: The name "Ferrari" does not appear anywhere on the vehicle, and Enzo would not put the prancing horse on a 6-cylinder car. It was not especially well-received when it was introduced, despite its modest $14,500 MSRP. These were going for less than $50k in the 1990s.
But time eventually allowed people to recognize the beauty of the Pininfarina design; collector enthusiasm soon followed. The lovely Blu Dino Metallizzato Dino below just sold at BAT for $501,000…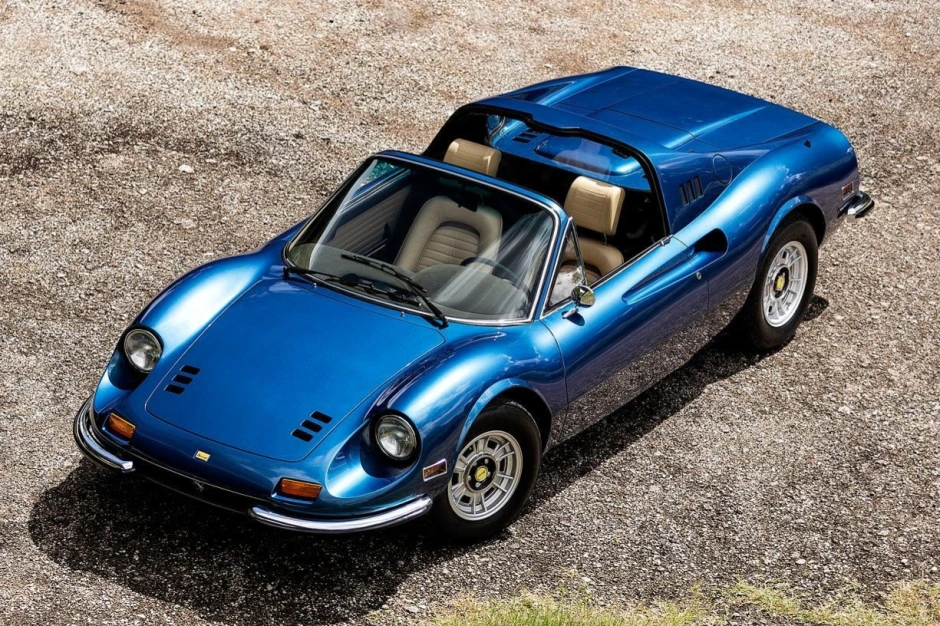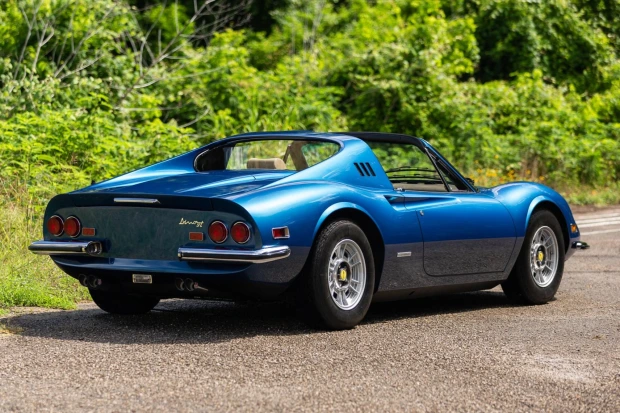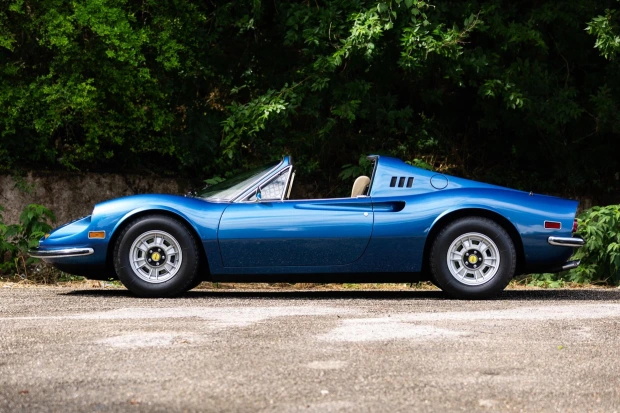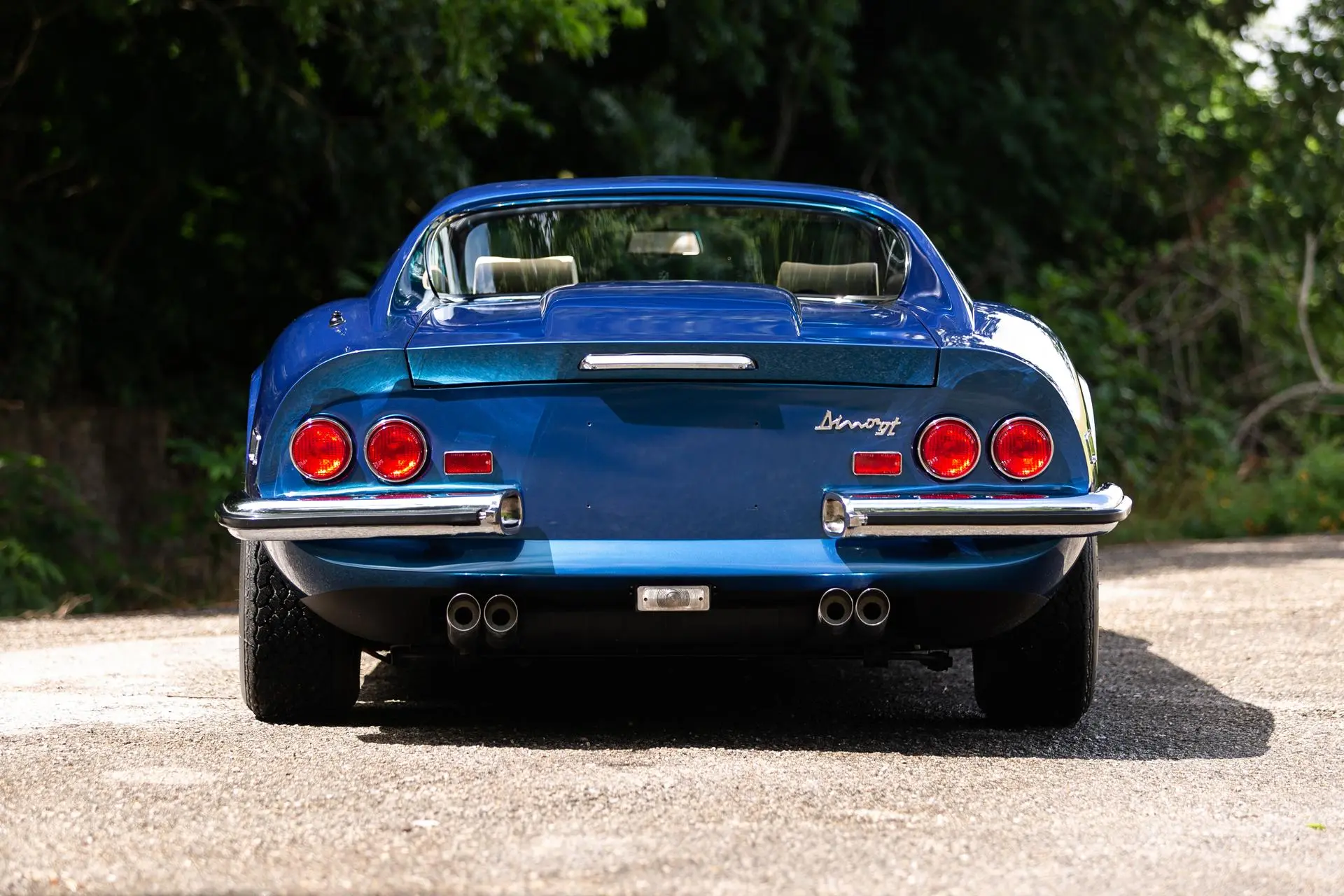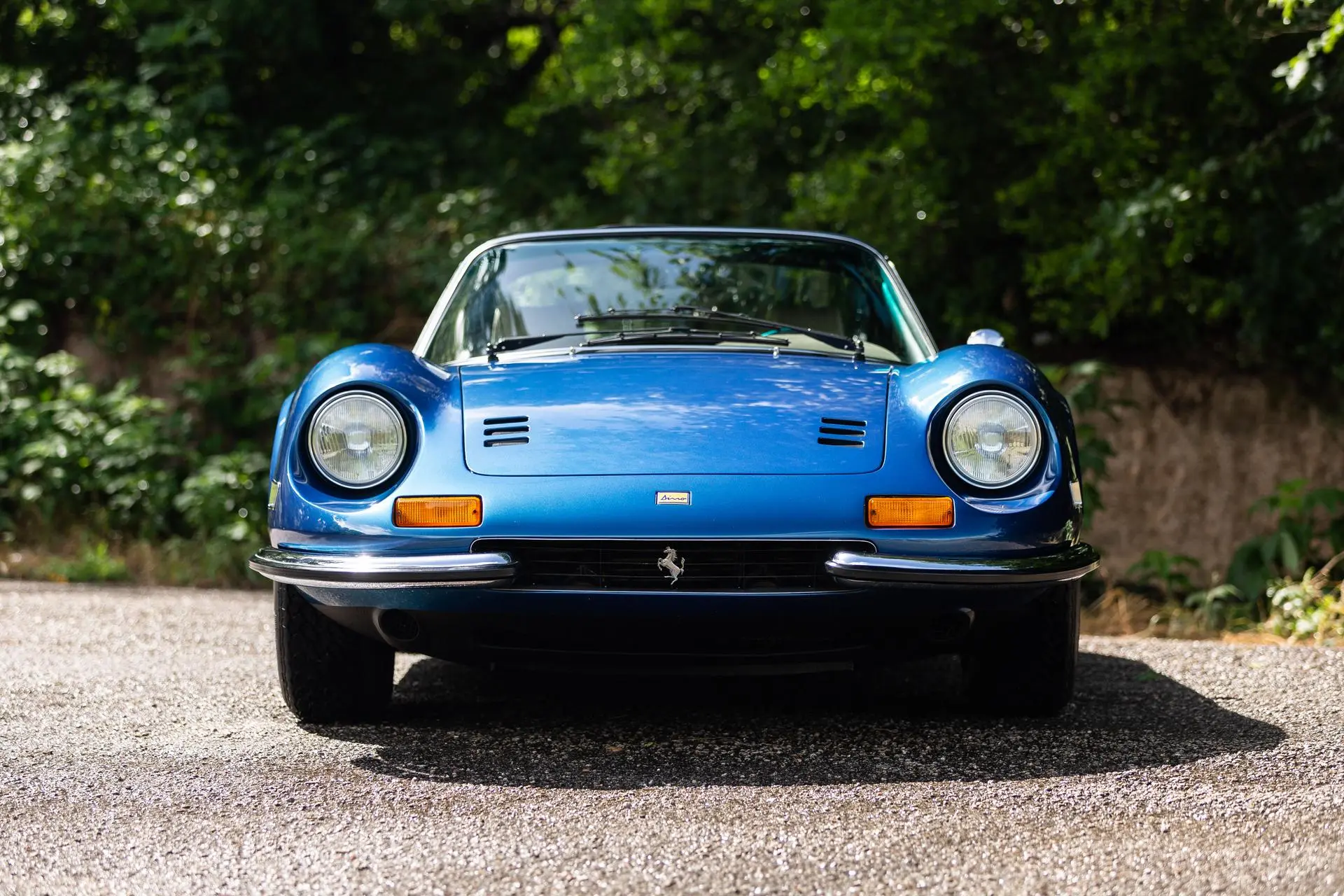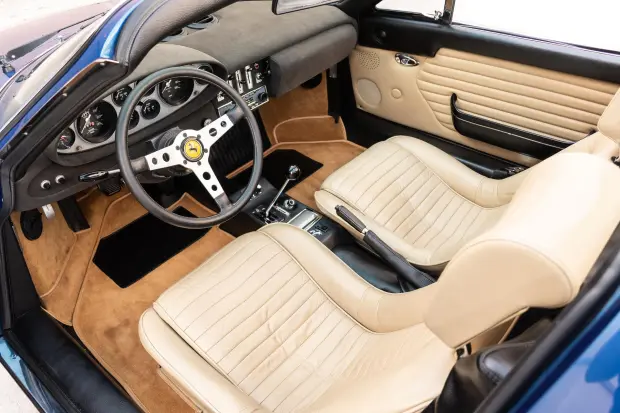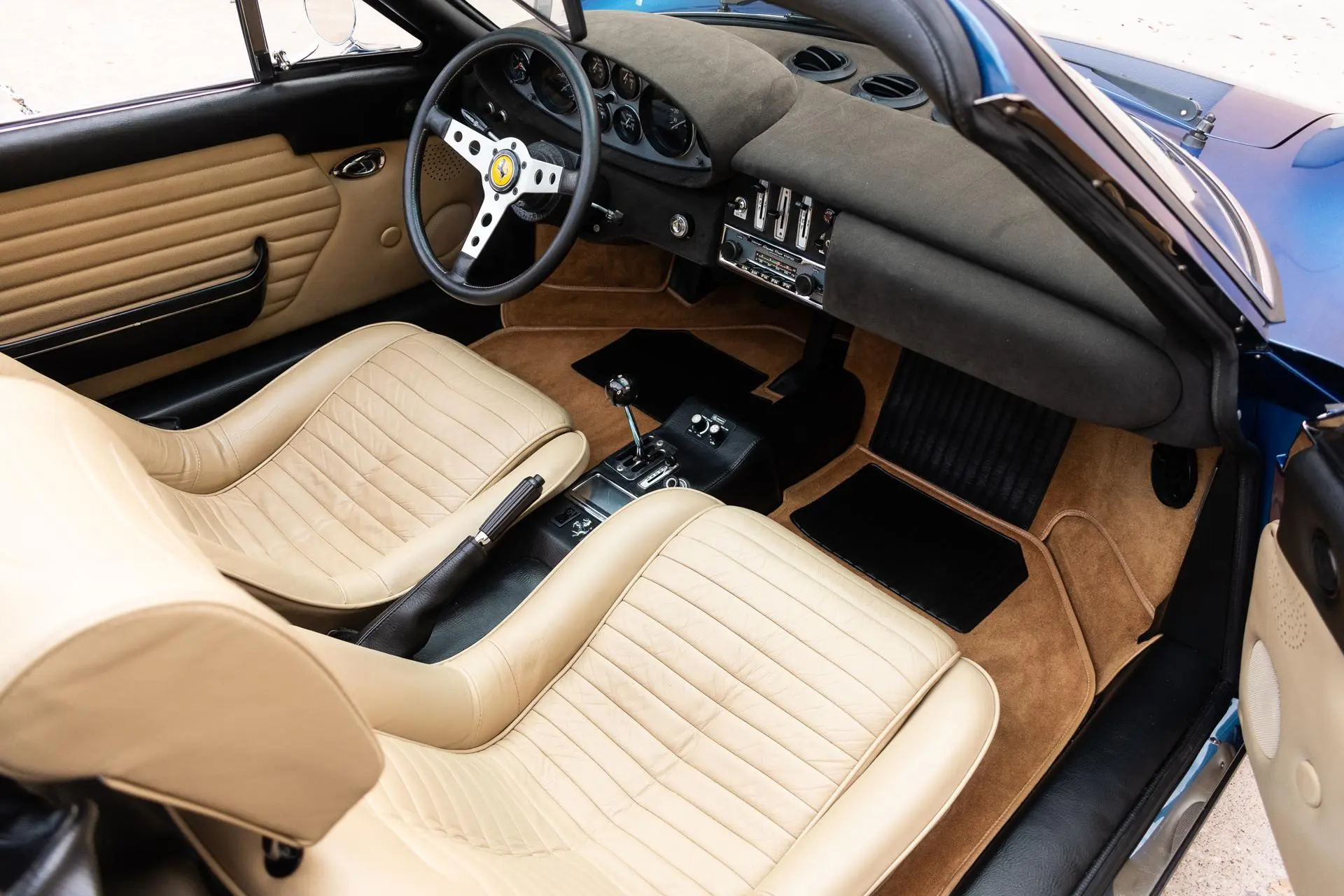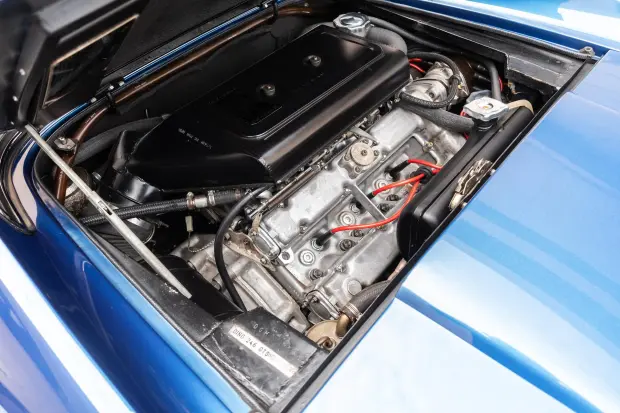 Source: Bring A Trailer