This week, we speak with Bloomberg Businessweek staff writer Hannah Elliott, who reports on the automotive industry with a special focus on hyper-cars, motorcycles, and electric and luxury vehicles. She lives in Los Angeles, where car culture is enjoying a renaissance.
NOTE: During the broadcast portion, we had the usual Q&A but in the podcast portion, this turned into a conversation; Hannah made the mistake of asking me a question and we were off to the races of me babbling about cars with one of the most knowledgeable automobile journalists out there.
She explains how many of the new EVs are more like appliances than cars, and the driving experience can be mundane and undifferentiated. What she would like to see are cars that reflect the marquee and driving experience specific to that brand. As an extreme example, the new GM Hummer EV is exactly what it's supposed to be (including Launch Mode!).
We discuss why she sometimes gets bored on tracks and loses focus. The notable exception is going 160 mph in a Ferrari on a track in Spain — that commands her full attention.
She drives a 1975 Rolls-Royce Silver Shadow LWB. The other cars we discuss include the Lamborghini Aventador, Ford Bronco Raptor-edition, Ferrari Roma, Live Wire electric motorcycle, Hummer EV, Ford F150 Lightning, Ferrari F12, Mercedes EQS, Chevy Corvettes, both C2 (1963-67) and C3  (1968-1982).
A list of her favorite books is here; A transcript of our conversation is available here Tuesday.
You can stream and download our full conversation, including the podcast extras on iTunes, Spotify, Stitcher, Google, Bloomberg, and Acast. All of our earlier podcasts on your favorite pod hosts can be found here.
Be sure to check out our Masters in Business next week with Anat Admati, Professor of Finance and Economics at Stanford University Graduate School of Business. She is also the director of the Corporations and Society Initiative, and a senior fellow at Stanford Institute for Economic Policy Research, She was named by Time Magazine as one of the 100 most influential people in the world, and is the co-author of The Bankers' New Clothes: What's Wrong with Banking and What to Do about It.
Hannah Elliott Favorite Books
All About Love: New Visions by bell hooks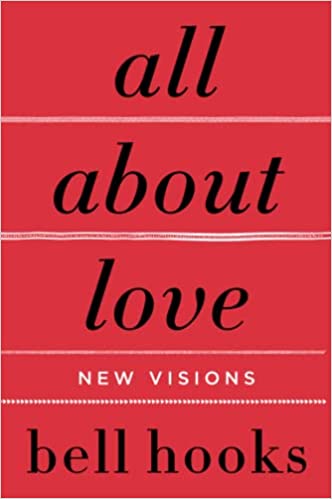 The Artist's Way: 25th Anniversary Edition by Julia Cameron