My easy-like Sunday-morning reads:
• Why We Think We're Better Investors Than We Are (NYT)
• When the Fed's Bullard Speaks, the Market Listens (Barron's)
• Why Do We Bother? (Evidence-Based Investor)
• Superior Investing Insights Through Effective Thinking (Latticework)
• A doctor shares his No. 1 tip for tricking your mind into feeling happier (Business Insider)
• The GOP May Regret Its Lasting Battle Against Gay Marriage (FiveThirtyEight) see also What Changes Minds About the Senate and Judge Garland? (The Upshot)
• Up to 13 Million Americans Are at Risk of Being Washed Away (Bloomberg)
• Jesus of Nazareth, Whose Messianic Message Captivated Thousands, Dies at About 33 (Vanity Fair)
• Holy Sh*t, Prince's Upcoming Memoir Sounds Awesome (Esquire) see also Prince to Publish His Memoir (WSJ)
• Winners of the Smithsonian Magazine's 2015 Photo Contest (The Atlantic)
Be sure to check out our Masters in Business interview this weekend with University of Pennsylvania professor Phillip Tetlock, author of Superforecasting: The Art and Science of Prediction.
After-tax profit or loss for US mining corporations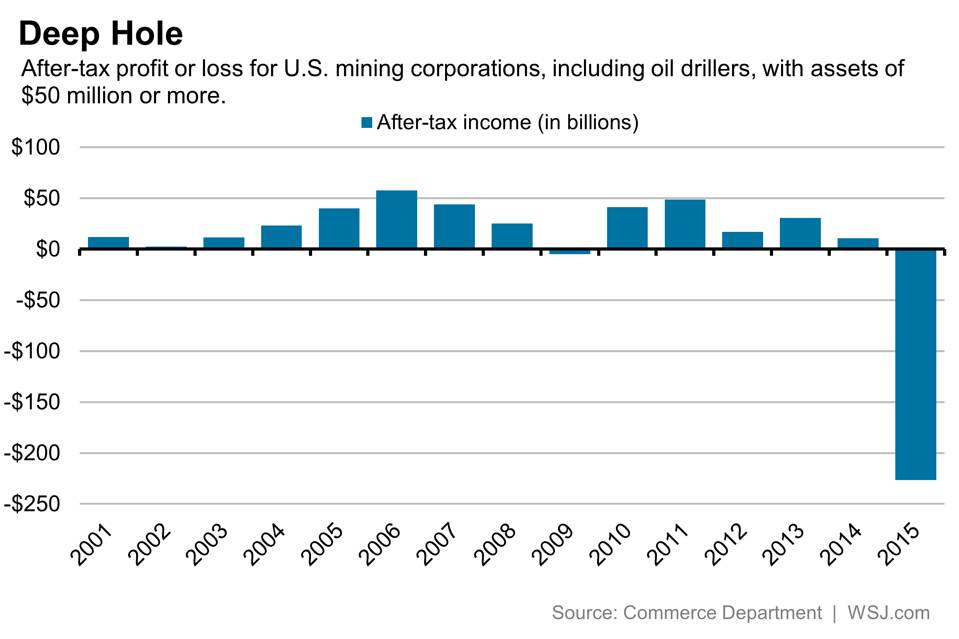 Source: Real Time Economics