My easy like Sunday morning reads:
• Brexit: A Very British Revolution. The vote to leave the EU began as a cry for liberty and ended as a rebuke to the establishment (WSJ) see also Why Brexit has left the UK's young feeling so devastated (Vox)
• Tracking the Astronomical Rise in Manhattan Median Prices Since 2010 (Curbed)
• These CEOs Could Earn Millions From Stock Awards Valued at Zero (Bloomberg)
• Is Wall Street sitting on billions meant for American charities? (Wonkblog)
• U.S. Politics Scares Overseas Investors (Bloomberg View)
• Britain's Democratic Failure (Project-Syndicate)  see also "There are liars and then there's Boris Johnson and Michael Gove" (Guardian)
• Artificial Intelligence's White Guy Problem (NYT)
• Mavs owner Mark Cuban on Donald Trump: 'It's rare that you see someone get stupider before your eyes' (SportsDay) see also Cuban calls out Trump: "He doesn't have the cash" (CNBC)
• Clinton is not lesser of two "evils" (CNN)
• The Gun Control We Deserve: The issue isn't whether or not we should have "gun control," but what kind of gun control we want to recognize as legitimate (n+1) see also Making a Killing: The business and politics of selling guns. (New Yorker)
• The Off Duty Summer 50: 50 Clever Ways to Beat the Heat (WSJ)
Be sure to check out our Masters in Business interview this weekend with Wes Gray, former Lieutenant in US Marines, and founder of Alpha Architect. 
The difference between England, Britain and the UK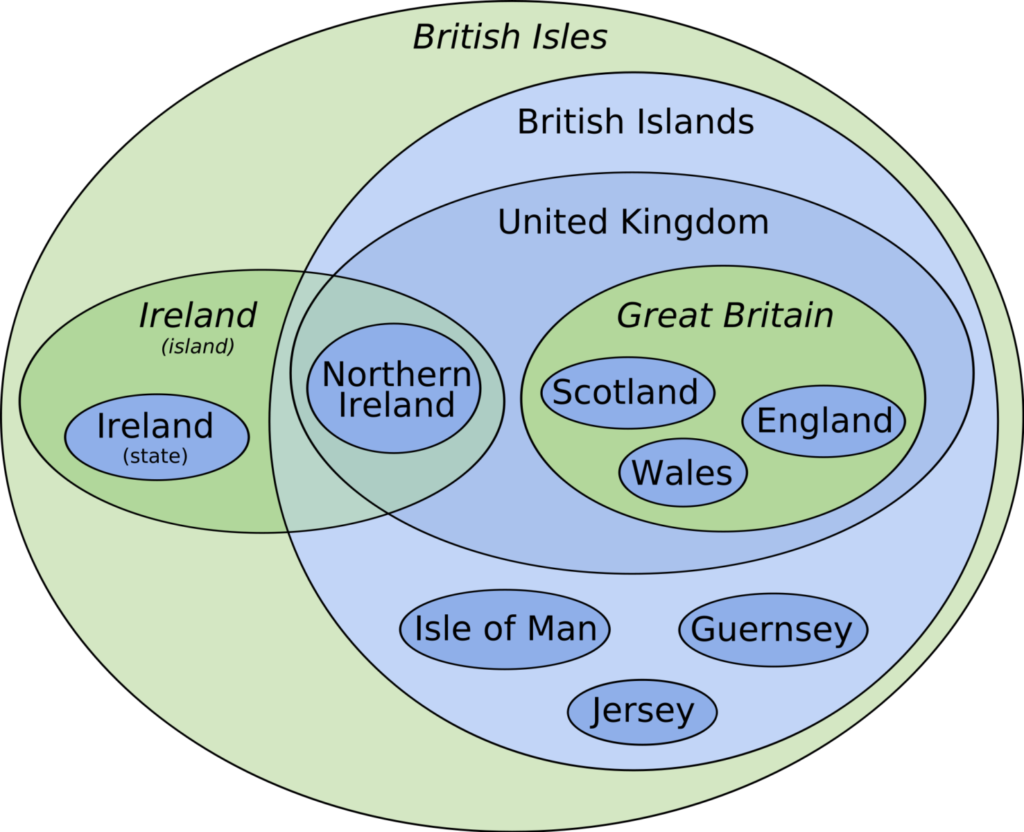 Source: Wikipedia