The weekend is here! Pour yourself a mug of Sumatra coffee, grab a seat on your favorite hanging chair, and get ready for our longer-form weekend reads:
• How Mark Zuckerberg Led Facebook's War to Crush Google Plus (Vanity Fair)
• The Most Fascinating Impact Investor You've Never Heard Of (We See Genius)
• 'It's the age of the self': how Kim Kardashian gamified her life and made $100 million doing it (The Verge)
• Why bad ideas refuse to die: They may have been disproved by science or dismissed as ridiculous, but some foolish beliefs endure (The Guardian)
• The Daily Trump: A Time Capsule of the Unpresidential Things Trump Says (The Atlantic)
• The Foreclosure Sleuth: How a sports agent uncovered the greatest financial fraud in American history. (New Republic) see also Why we trust, and why that's changing online (CJR)
•Why Does a Tire Company Publish the Michelin Guide? (Priceonomics)
• The Civil War that Could Doom the N.R.A. (Vanity Fair)
• War, On Drugs: Killing people is hard and horrible. No wonder that warriors, from berserkers to jihadis, need drugs to get in the mood (Aeon)
• National Geographic travel photographer of the year – in pictures (The Guardian)
Be sure to check out our Masters in Business interview this weekend with Ross Buchmuller, former President of AIG Private Client Group and now founder and CEO of Pure Insurance.
Which college degrees offer the best financial returns?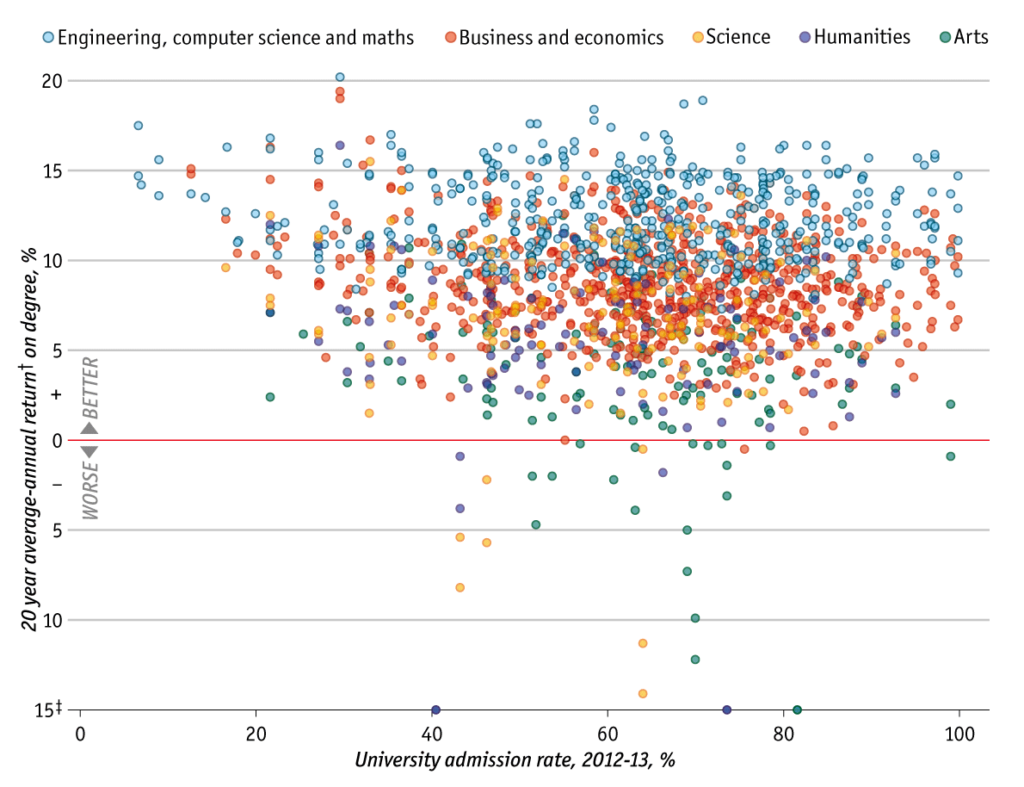 Source: The Economist