Heckuva record-breaking week! Finish it strong, with our morning train reads:
• Is Your Mutual Fund Charging You Like a Hedge Fund? (WSJ)
• 401(k) balances increased very little in the last 10 years (MarketWatch)
• The Dirty Little Secret of Finance: Asymmetric Information (Bloomberg View)
• Why even the best investing advice may be wrong (Marketwatch) see also Who's right, the bears or the bulls? (USA Today)
• The Eccentric Billionaire Who Ignores Investors to Get Them Rich (Bloomberg)
• The Effect of Rising Sea Levels on Coastal Homes (Zillow)
• Hermits and Cranks: Lessons from Martin Gardner on Recognizing Pseudoscientists (Scientific American) see also Martin Gardner's Signs of a Crank (Skepticblog)
• For people with the last name "Trump", America is not so great (Vox)
• The End of the Angry Guitar (Daily Beast)
• How to Hack an Election in 7 Minutes (Politico) see also How Fox News Changed American Media and Political Dynamics (SSRN)
Be sure to check out our Masters in Business interview this weekend with Michael Mauboussin, head of Global Financial Strategies at Credit Suisse, adjunct professor at Columbia University's school of business, and author of Untangling Luck and Skill in Sports, Business and Investing.
Global Mature vs Young Ratio Soaring (Bullish for stocks)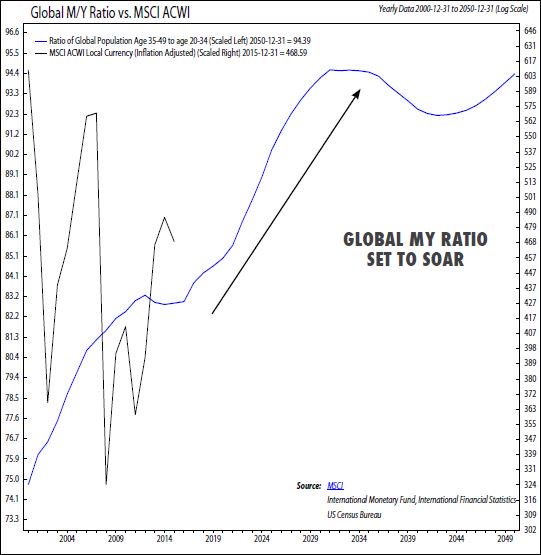 Source: Ned Davis Research