The weekend is here! Pour yourself a mug of French Roast Brazilian Bourbon Cerrado coffee, grab a seat by the fire, and get ready for our longer form weekend reads:
• Untold stories from Super Bowls past . . . (Boston Globe)
• Inside Sears' death spiral: How an iconic American brand has been driven to the edge of bankruptcy (Business Insider)
• Is Peter Navarro Wrong on Trade? (Carnegie Endowment for International Peace)
• Why Did Americans Stop Moving? (City Lab) see also Red State, Blue City: The United States is coming to resemble two countries, one rural and one urban. (The Atlantic)
• How The Chicago Tribune shook up pharmacies using science (Columbia Journalism Review)
• In Many Species, a Family Dinner Means Something Else (New York Times)
• The Secret Life of Trees: The Astonishing Science of What Trees Feel and How They Communicate (Brain Pickings)
• 14 Versions Of Trump's Presidency, From #MAGA To Impeachment (FiveThirtyEight)
• Why Hollywood as We Know It Is Already Over (Vanity Fair)
• Autocracy: Rules for Survival (New York Review of Books)
Be sure to check out our Masters in Business interview this weekend with Sebastian Mallaby, author of "More Money Than God: Hedge Funds and the Making of a New Elite" and more recently "The Man Who Knew: The Life and Times of Alan Greenspan."
A decade of rising intrusions into government computers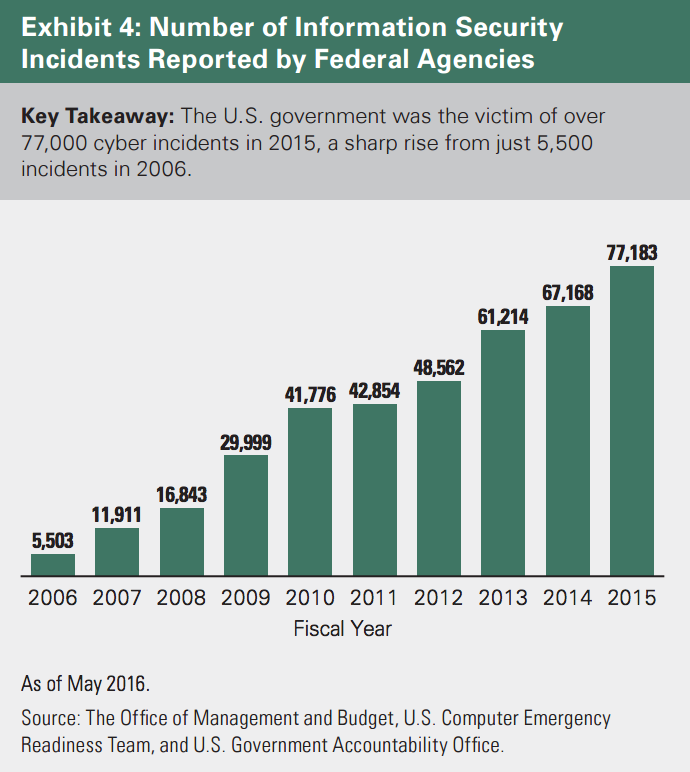 Source: Bessemer Trust
Want to receive our daily reads in your inbox? Sign up here!