My easy like Sunday morning reads:
• On Power Laws and Time (What I Learnt On Wall Street)
• The Expensive Ingredient of Cheap ETFs (MoneyBeat)
• Q1 Review: Ten Economic Questions for 2017 (Calculated Risk)
• Inside Blue Apron's Meal Kit Machine (Bloomberg)
• Bill O'Reilly's World: Books, Philanthropy and Speaking Engagements (New York Times) see also How Pussy Won (Medium)
• News and media literacy the way it's always been taught may not be the right response to fake news woes (Nieman Lab)
• The Crisis of Attention Theft—Ads That Steal Your Time for Nothing in Return (Wired)
• How the Internet Birthed a Young Vape God (GQ)
• The 20 most popular porn stars on Instagram (Daily Dot)
Be sure to check out our Masters in Business interview this weekend with Charley Ellis, Chair of of the Yale Endowment, Vanguard Board member, and all around finance legend (rebroadcast).
How Money Flows Through China's Financial System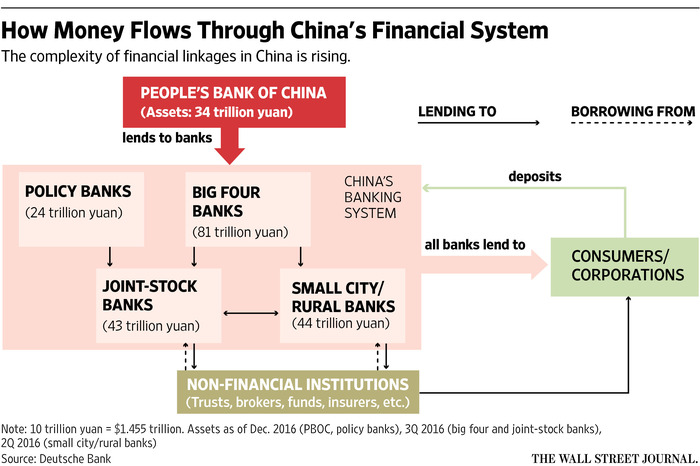 Source: Wall Street Journal
Want to receive our daily reads in your inbox? Sign up here!