My easy-like Sunday morning reads:
• Bill Ackman, Dan Loeb, Carl Icahn, and Herbalife: The Big Short War (Vanity Fair)
Passive funds are on pace to eat the entire US stock market by 2030 (Quartz) see also Vanguard Actually Is Good at What It Does (Bloomberg View)
• Ben Bernanke explains what Donald Trump gets wrong on the economy (Vox)
• Experience Is Overrated (Irrelevant Investor)
• The Myth of the Indebted American (Wall Street Journal)
• Trump's fight with London mayor baffles his critics (Washington Post) see also Iran Calls Trump's Response to Attacks 'Repugnant' (New York Times)
• Is philosophy simply harder than science? (Times Literary Supplement)
• Calling Bullshit — FAQ (Calling Bullshit)
• How Donald Trump Shifted Kids-Cancer Charity Money Into His Business (Forbes) see also How a 'shadow' universe of charities joined with political warriors to fuel Trump's rise (Washington Post)
• Paying a Price for 8 Days of Flying in America (New York Times)
• Meet The New Breed Of Activist Investors Who Are Trying To Give Silicon Valley A Conscience (Fast Company)
Be sure to check out our Masters in Business interview this weekend with Daron Acemoglu, the James Killian Professor of Economics at the Massachusetts Institute of Technology and co-author of "Why Nations Fail: The Origins of Power, Prosperity, and Poverty."
Blackstone's $100 Billion Bridge-and-Tunnel Man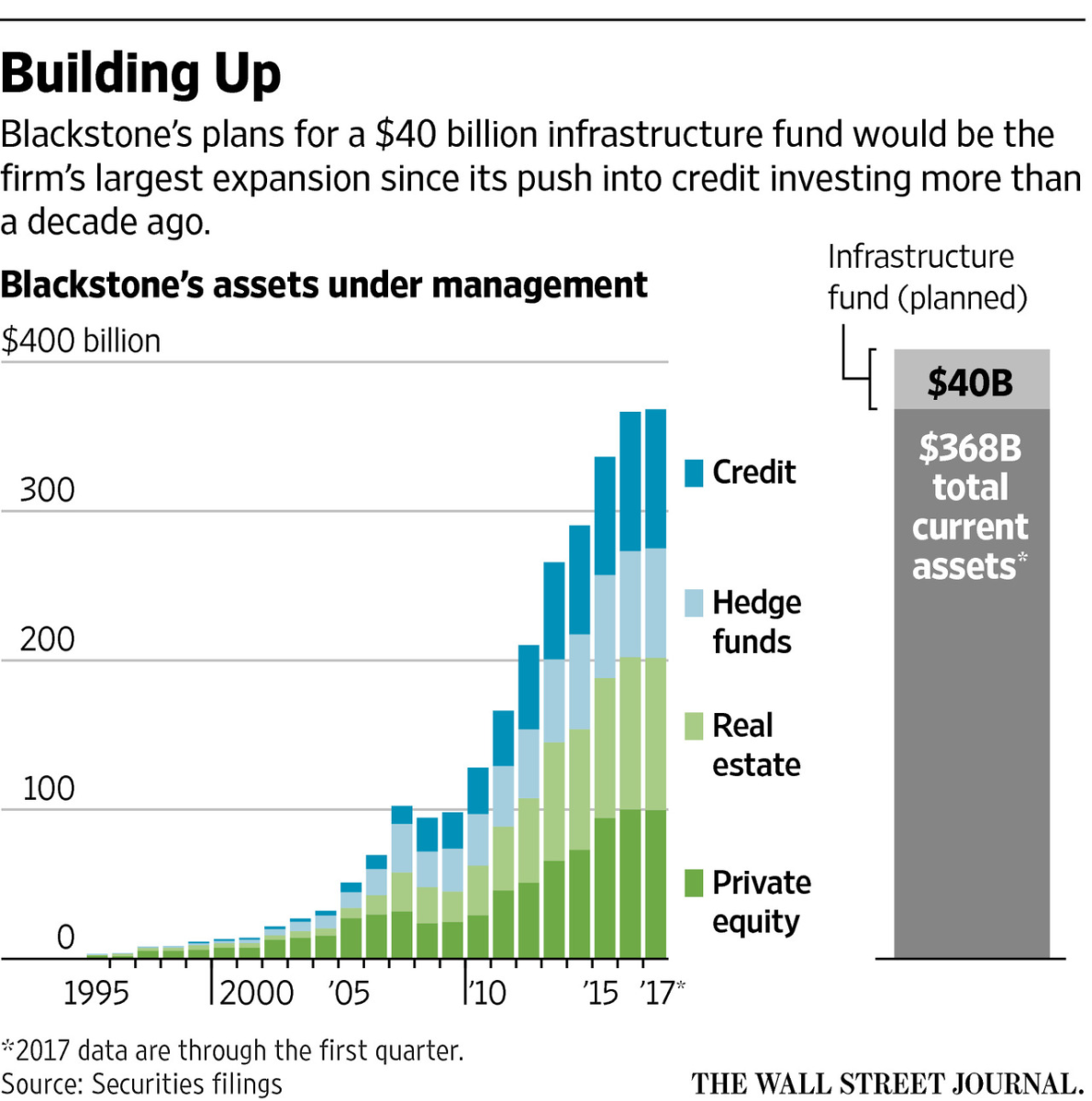 Source: Wall Street Journal
Want to receive our daily reads in your inbox? Sign up here!