The weekend is here! Pour yourself a mug of Danish Blend coffee, grab a seat on the couch, and get ready for this week's Trump-free longer-form weekend reads:
• How to Succeed in Business While Really Trying (BloombergBusinessweek)
• The secret origin story of the iPhone (The Verge)
• How Wells Fargo's Cutthroat Corporate Culture Allegedly Drove Bankers to Fraud (Vanity Fair)
• Jimmy Iovine on His Secrets to Success and Remaining Humble (Esquire)
• Drake's Favorite Lawyer Wants to Change the World With $2 Bills (Vice)
• Wall Street's "self-regulator" allows safe havens for tainted brokers (Reuters)
• Freediving Is the Lung-Crushing, Mind-Altering Path to Inner Peace (Bloomberg)
• Pornhub Is the Kinsey Report of Our Time (The Cut) see also What We Learned About Sexual Desire From 10 Years of Pornhub User Data (The Cut)
• The lost genius of the Post Office (Politico)
• The Future of Free Speech, Trolls, Anonymity and Fake News Online (Pew Research)
Be sure to check out our Masters in Business interview this weekend with Ned Davis, one of Wall Street's top technicians and founder of NDR.
Amazon's Post-Whole Foods Acquisition Footprint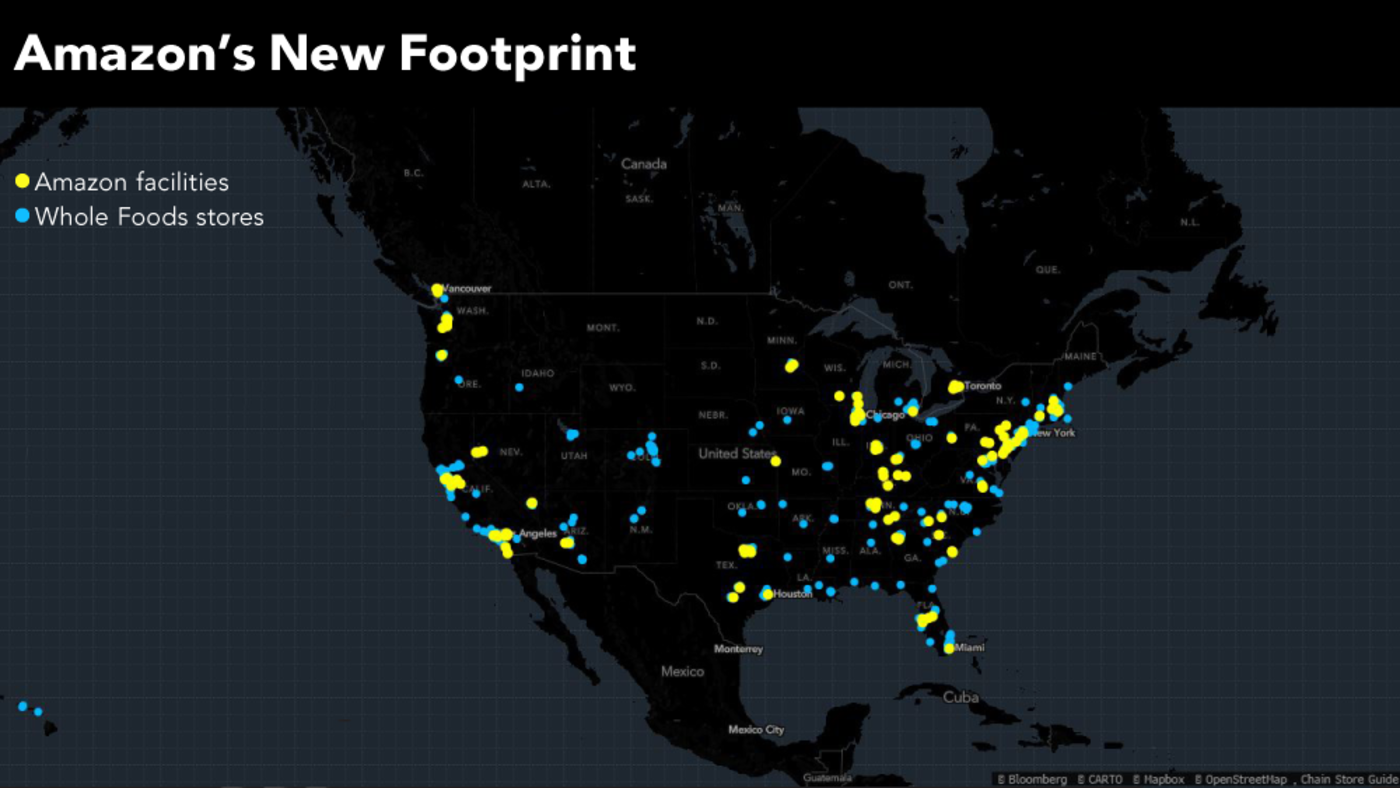 Source: Bloomberg
Want to receive our daily reads in your inbox? Sign up here!