My 4-day weekend (still not on as train) reads:
• For Whom the Bell Tolls, Sell (Wall Street Journal) see also Don't Worry About Pricey Stocks. Worry About Cheap Ones. (Bloomberg Gadfly)
• The Rise and Rise of ETFs (International Banker)
• Connecticut governor signs bill to improve 403(b) plan fee transparency (Investment News)
• Investors Have Lost Sight of the Purpose of Indexes (BloombergView)
• Beyond Bitcoin: How Blockchain Is Changing Banking (Barron's)
• Split Brain: Understanding Cause and Effect (A Wealth of Common Sense)
• The Next Frontier of Fitness Gadgets Is Here, and I Tested All of Them (BloombergTechnology)
• NASA forced to Deny It's Running a Child Slave Colony on Mars (Daily Beast)
• The Wilder Side of Rosé: New Types of Pink to Drink This Summer (Bloomberg)
• You're grilling it wrong: Top chefs on the worst mistakes they see at every cookout (Salon)
Be sure to check out our Masters in Business interview this weekend with Chris Anderson, former editor-in-chief of Wired, founder of 3D Robotics, and author of the Long Tail.
The US Fertility Rate Just Hit a Historic Low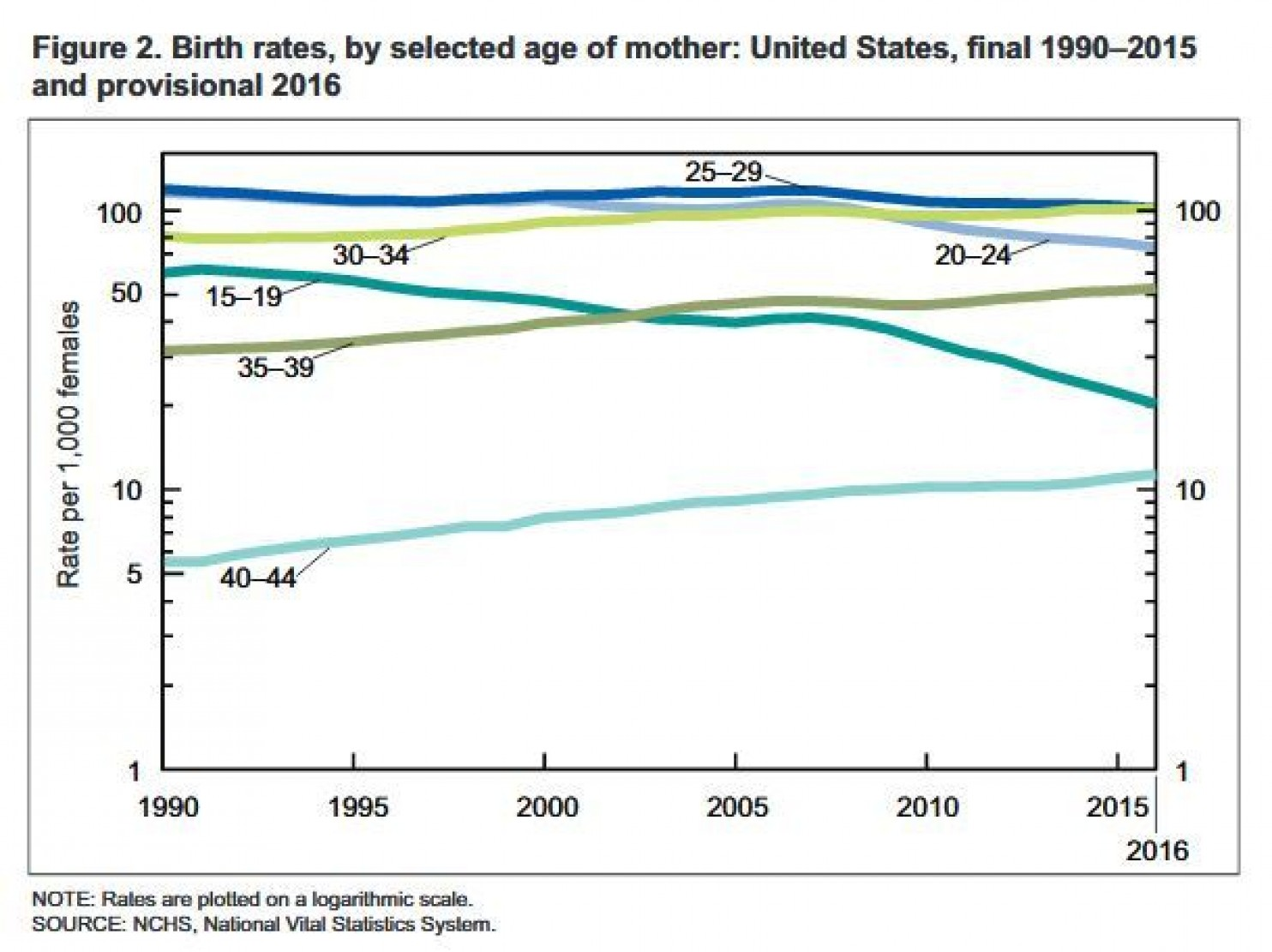 Source: Washington Post
Want to receive our daily reads in your inbox? Sign up here!