My easy like Sunday morning reads:
• Chiropractors are Bullshit (The Outline)
• High Anxiety at CNN Amid Attacks From Trump and His Trolls (Daily Beast)
• Soundbite Investing (A Wealth of Common Sense)
• Why You Will One Day Have a Chip in Your Brain (Wired)
• The Celebrity Techsplainer of Beverly Hills: When Chris Rock streams to Facebook Live or the Edge wants in on the farm-to-table space, Abe Burns is their man. (Bloomberg Businessweek)
• The Streaming Problem: How Spammers, Superstars, and Tech Giants Gamed the Music Industry (Vulture)
• The Untold Story of How Gary Cohn Fell for Donald Trump (Vanity Fair)
• Global Warming Might Be Speeding Up (Bloomberg) see also Almost 90% of Americans don't know there's scientific consensus on global warming (Vox)
• What I Learned About Interruption from Talk Radio (Last Word On Nothing)
• 5 Summer Water Sports You Can Master the Easy Way (Wall Street Journal)
Be sure to check out our Masters in Business interview this weekend with Duff McDonald, author of two critically acclaimed books: The Golden Passport about issues with Harvard Business School, and The Firm about the havoc wreaked by McKinsey & Co.
China is a out to bury Elon Musk in batteries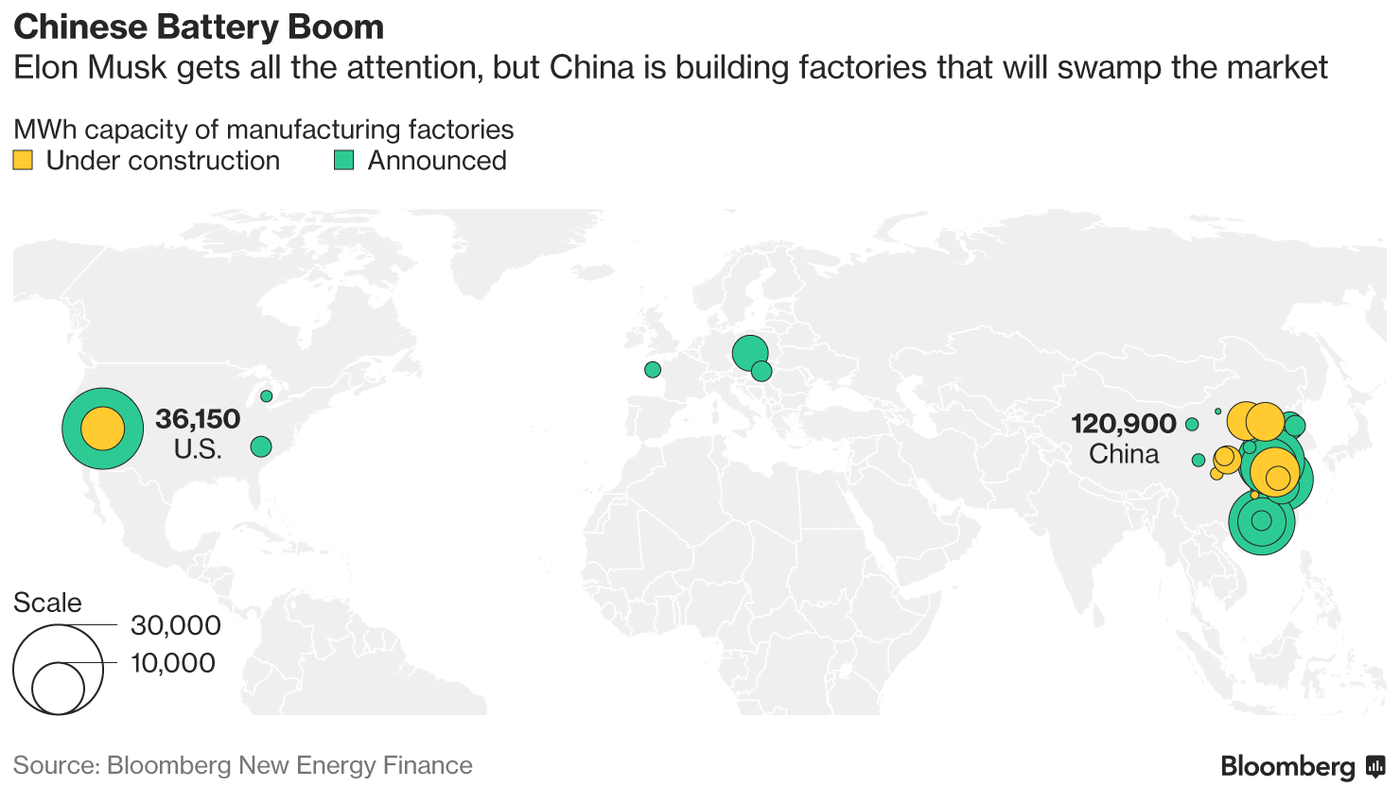 Source: Bloomberg
Want to receive our daily reads in your inbox? Sign up here!