My easy like Sunday morning reads:
• Starbucks Teaches Silicon Valley a Lesson in Tech (Barron's)
• Donald Trump puts the great 'Cohn trade' in doubt (Financial Times)
• The Unsolvable Puzzle (Collaborative Fund)
• Dow 36,000: Mass Illusion, or an Idea Ahead of Its Time? (Morningstar)
• Wind Power Is All Grown Up Now (Bloomberg Gadfly)
• With teamwork and hustle, Toledo Blade dominated after Charlottesville attack (Columbia Journalism Review)
• Samantha Bee Trying To Help Life After Hate, An Anti-White Supremacy Mentoring Group (Daily Dot)
• A weed company bought a town in California for $5 million (Quartz)
• No. This Cannot Stand: A small group of social terrorists have hijacked the rational discourse led by society's most accomplished, intelligent, and promising organizations. (NewCo Shift)
• How to Find Affordable Bottles From the World's Best Winemakers (Bloomberg)
Be sure to check out our Masters in Business interview this weekend with Ellen Zentner, Morgan Stanley's Chief US Economist.
Cumulative ETP Flows: 2016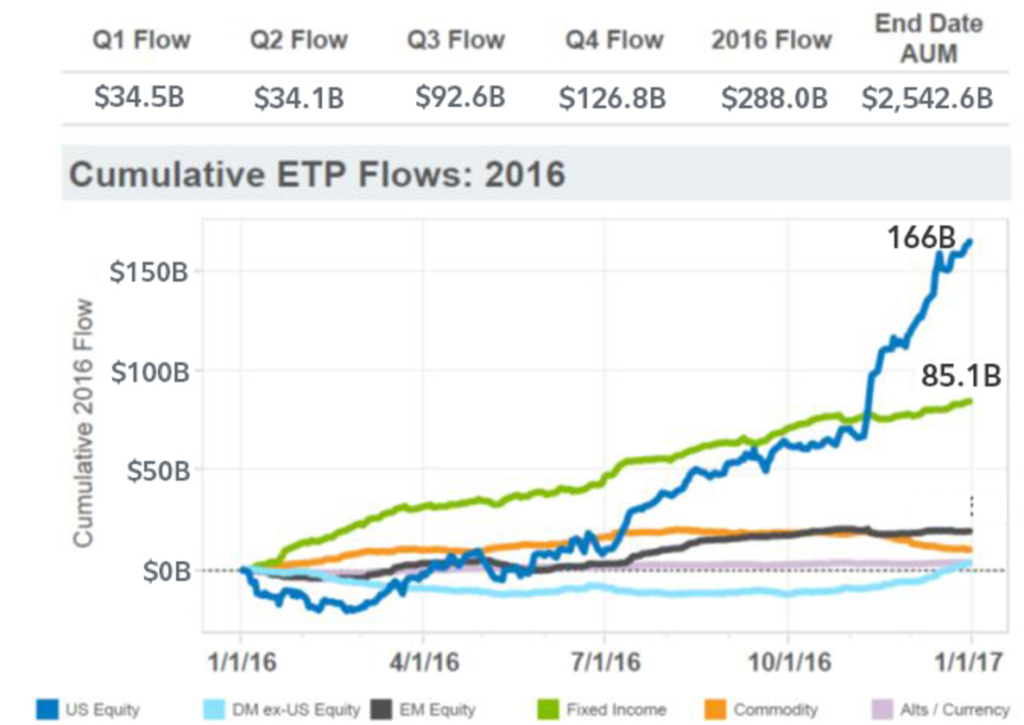 Source: Fidelity
Want to receive our daily reads in your inbox? Sign up here!