I wanted to keep a running list of new items; this was moved over from this post on storm intensity:
Aug 30 8:54 pm Pro Publica explains why there are much more effective choices to help out those affected by Harvey than ARC:
1/ #Harvey has devastated Texas. In time of devastation, people give to disaster relief. And so let's talk about the @RedCross for a second.

— ProPublica (@ProPublica) August 30, 2017
Aug 30 7:54 am Several commentators have suggested avoiding the American Red Cross, and donating to local charities or other national charities with better track records. See Washington Post, Slate, and others.
Aug 30 7:41 am  The Atlantic mag advises us to use an annotated list of trusted sources on the hurricane and its aftermath; seek out official sources of information; avoid social media trolls and fake news:
Aug 30 6:21 am Be aware of false claims on social media; the NYT debunks an insurance filing error:
No, Sept. 1 Isn't Deadline for Hurricane-Damage Claims Under New Texas Law
Aug 29 7:38 am  Updated list from Charity Navigator about how to donate to local boots on the ground groups in Texas:
If you're looking for a local charity to support in the wake of Hurricane Harvey please consider Houston Food Bank, Food Bank of Corpus Christi, Houston Humane Society, Houston SPCA, or San Antonio Humane Society. These highly-rated organizations are located in the most-affected areas and are providing support to individuals and animals.
Aug 29 7:09 am  The New York Times reminds you a few simple ways to avoid being scammed:
Before giving money to an organization, do your research.

Charity Navigator, which identifies worthy charities, has a handy list of organizations that are responding in the aftermath of the storm.

For advice on avoiding fraudsters, check out tips from the Federal Trade Commission.
Aug 29 12:13 pm: Nothing from Lowes . . .
Aug 29 12:09 pm: I see Home Depot has set up both a donation banner, is giving a million dollars, and set up ways to help locally.



Aug 29 11:07 am: Beware Coast Guard numbers trolls are circulating on Twitter:
FAKE MESSAGE:
"The National Guard is being deployed to our Texas area. If you find yourself in a state of emergency. Call 1-800-527-3907."
That phone number is for an insurance company based out of state and is NOT a number to an actual governmental entity or emergency services.  Source: Houston Chronicle
Here is the official US Coast Guard account, and their actual emergency numbers:
For #harvey rescue assistance please see below contacts #HurricaineHarvey #houstonflood pic.twitter.com/fyHLivQzap

— U.S. Coast Guard (@USCG) August 29, 2017
Aug 29 10:23 am: I see Facebook has added ways to donate (still nothing from LinkedIn):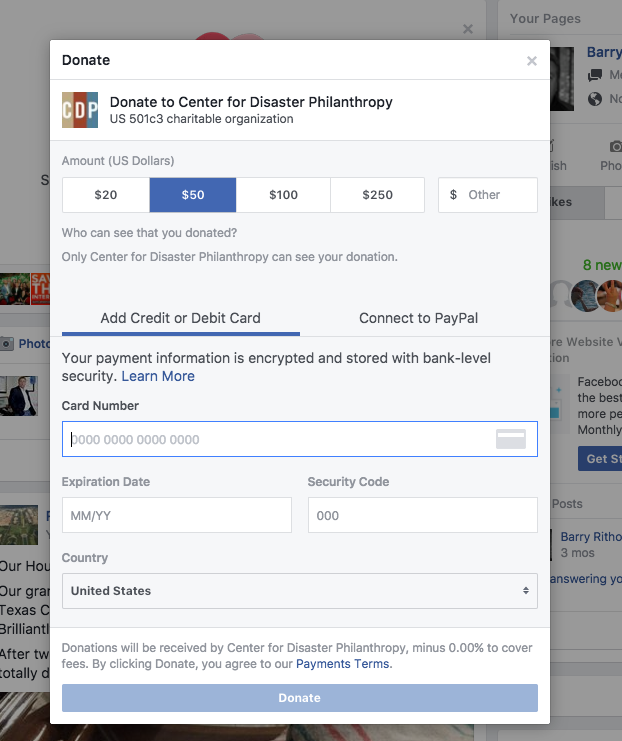 Aug 29 9:52 am: You can use your American Express points to make a donation: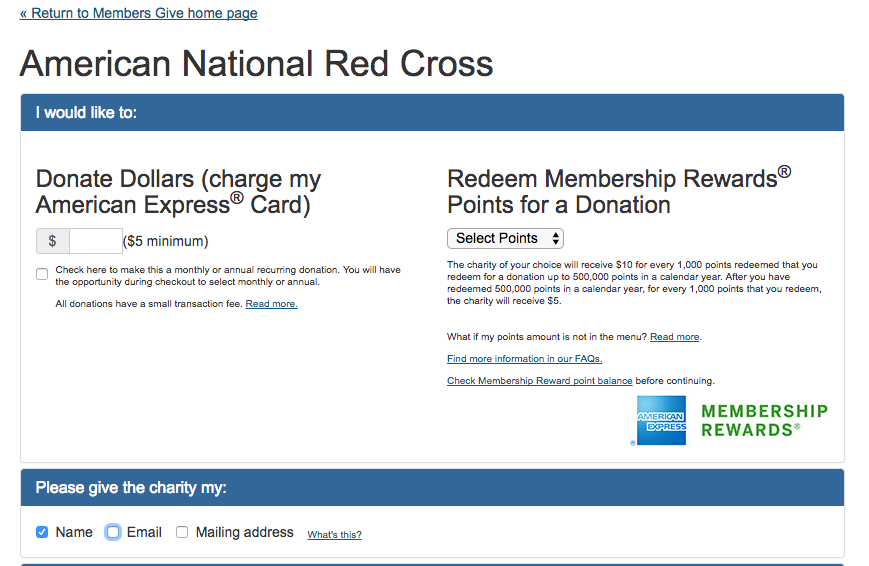 Aug 29 8:31 am: You can contribute to Harvey victims via your Starbucks app: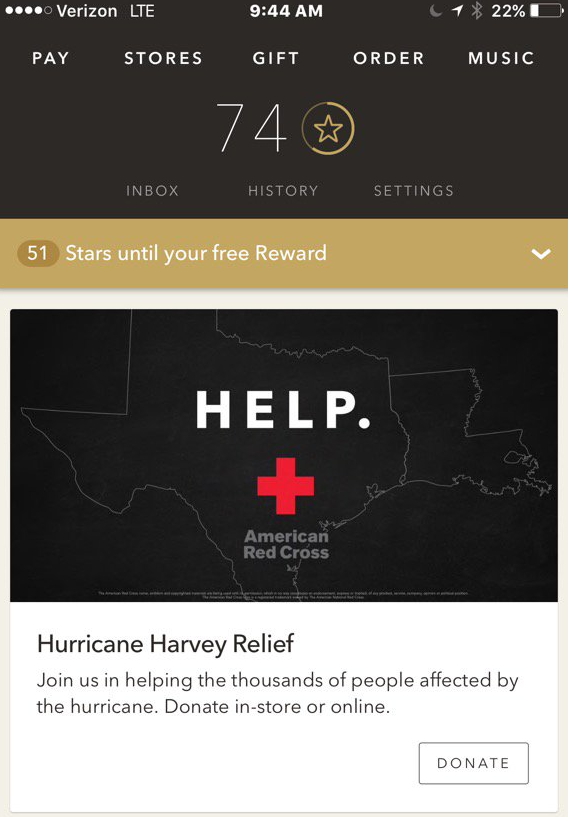 Aug 28 6:31 am: Texas Monthly: Here Are Ways You Can Help People During Hurricane Harvey
Aug 27 8:47 pm: US Coast Guard posts phone numbers for people who are in danger and need rescued. Call 911 or #USCG at 281-464-4851,  (or 4852 or 4853 or 4854 or 4855).
Aug 27 8:44 pm: Brock Long has been Administrator of the Federal Emergency Management Agency since June 23rd; follow him on Twitter at FEMA_Brock.
Aug 27 8:39 pm: Some Emergency Contact numbers:
Phones to call for help: #Harvey #HurricaneHarvey #houstonflooding #Harvey2017 #HarveyStorm #houstonflood #texashurricane #Texas #FEMA pic.twitter.com/19CZL7kSVq

— Giuseppe Petruccelli (@Gpetruccelli28) August 27, 2017
Aug 27 7:53 pm: Bloomberg has an early damage estimate of Harvey of at least $24 billion: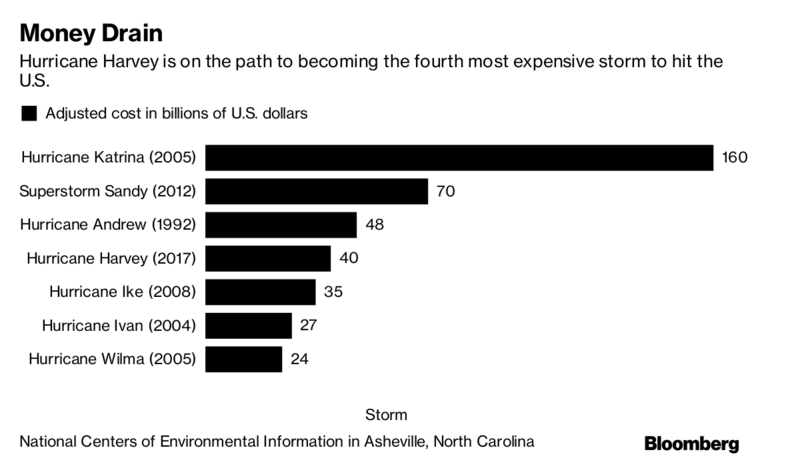 Aug 27 7:39 pm:  Catherine Silverman started a thread / tweet storm of what looks like all local Texas charities:
If you're looking for a way to give back in the year 2017, consider sending help to Houston/South Texas. Time to start a resource thread 👇

— Catherine Silverman (@catmsilverman) August 27, 2017
Aug 27 7:38 pm:  As Harvey's waters strand thousands of folks in their homes and send some onto rooftops — a the Texas Tribune notes a chorus of onlookers have asked: Why didn't more local officials order mandatory evacuations? 
Aug 27 7:35 pm: As a reminder, Pro Publica has a few tips for Donating After Disasters.
Aug 27 7:29 pm: A few worthwhile Twitter hashtags:
Aug 27 7:12 pm: The Washington Post has an incredible feed of photos from what looks like closed circuit camera feeds: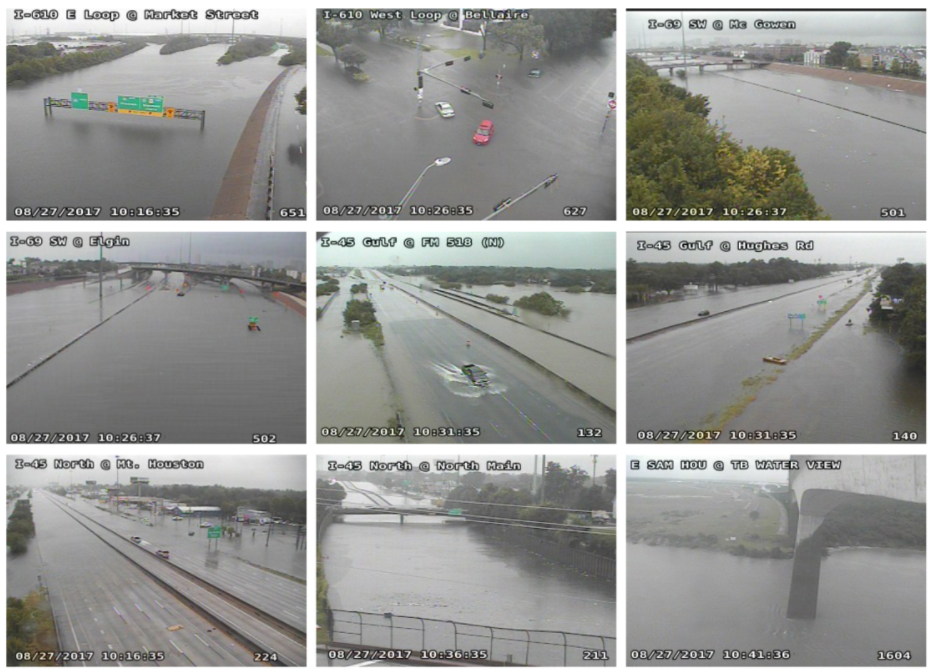 Aug 27 6:39 pm: One of the things noticeably different today than a few years ago — think Japanese Tsunami 2011 or Sandy in the NY/NJ area in 2012 — is how fast various websites respond to disasters. Here is a run of sites that have posted various ways to donate to a broad variety of charities — see e.g.,  NOLA Times Picayune,Vox, Buzzfeed, Popular Mechanics, Fader, Eyewitness News, Newsweek, Slate, Patreon, Techcrunch etc.
Aug 27 6:31 pm: I don't see anything on Facebook or LinkedIn yet, but I feel like I must be missing something somewhere.
Aug 27 6:15 pm:  Airbnb has posted a special Hurricane Harvey evacuees housing help (from August 23 until September 1 there is no fee), people can also offer their homes to help accommodate storm evacuees.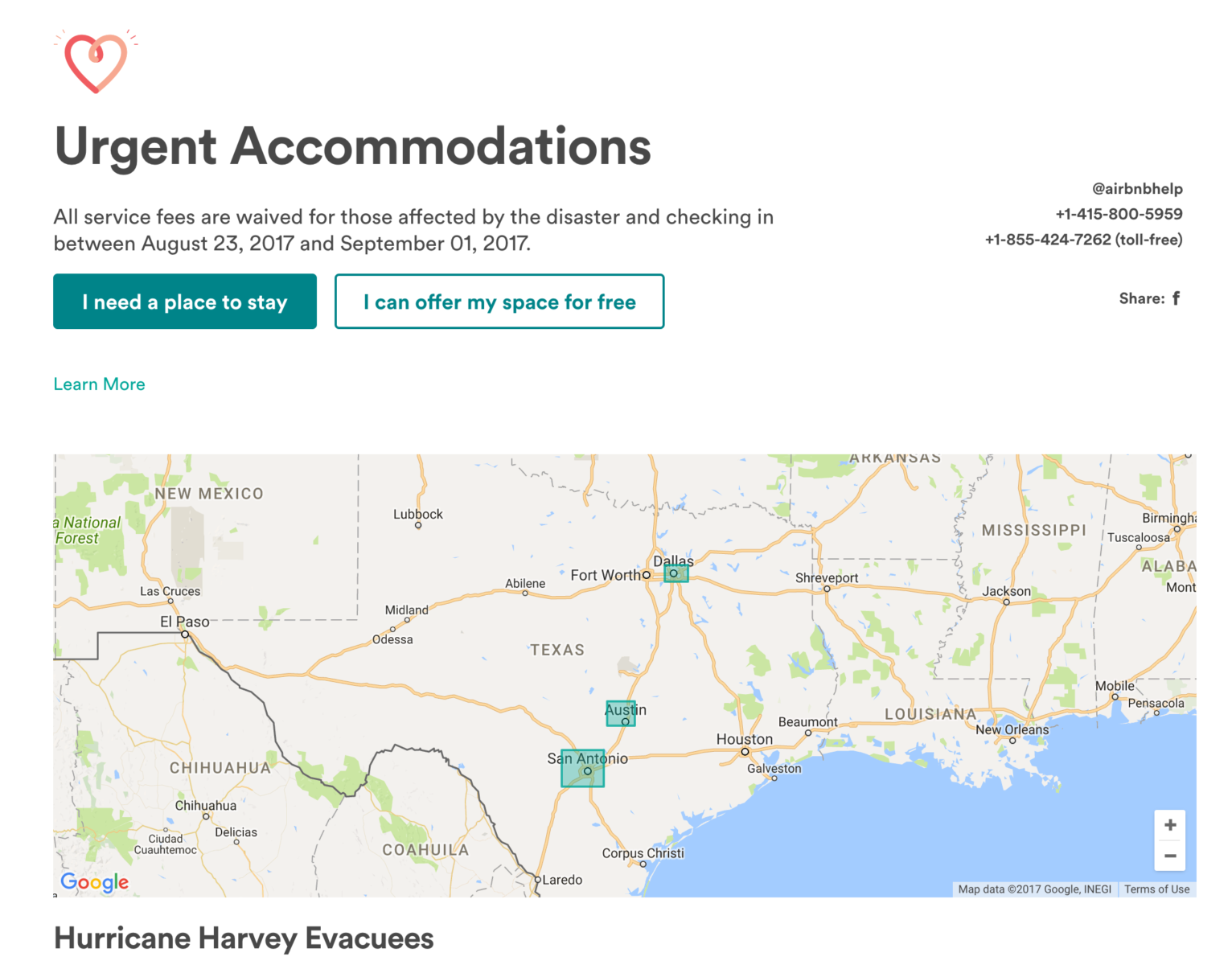 Aug 27 6:02pm: Apple adds Red Cross disaster relief to the iTunes music store: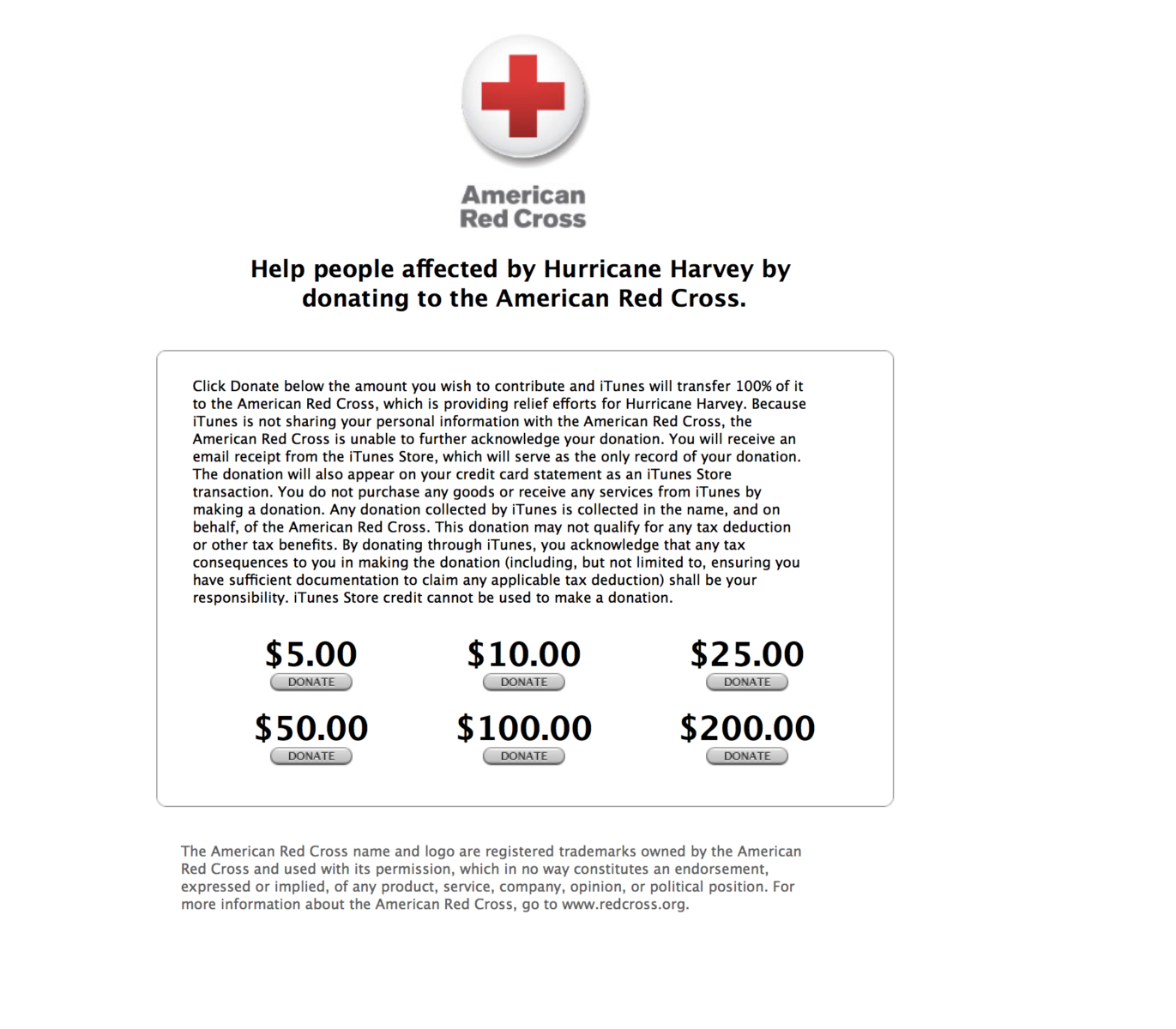 ~~~
UPDATE 3: Aug 27 5:08pm: Google set up a donation widget here; or just search for Hurricane Harvey
It seems to be half way down the page on any search: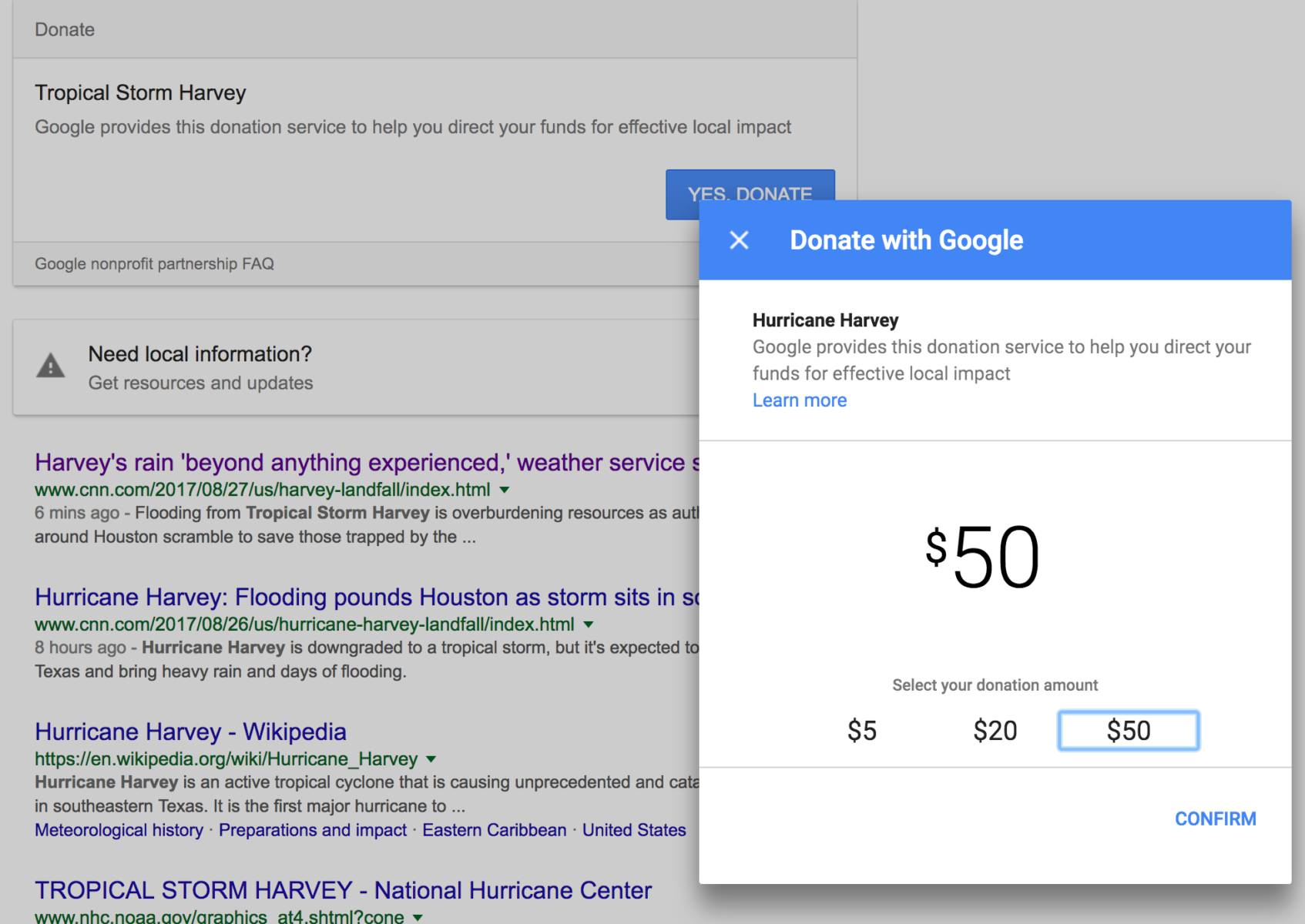 Here is who they work with:
Google partners with the Center for Disaster Philanthropy (CDP), a U.S. 501(c)(3) charitable nonprofit, which receives and distributes the money to effective, local relief efforts
~~~
UPDATE 2 Aug 27 3:58 pm: Charity Navigator has already set up a page with recommended relief agencies working to help those hit by Hurricane Harvey.
~~~
UPDATE: Aug 27 12:58pm  FEMA director says Harvey is probably the worst disaster in Texas history