The weekend is here! Pour yourself a mug of Sakona Coffee Roasters, grab a seat overlooking the harbor, and get ready for our longer form weekend reads:
• Can Anyone Beat Jeff Bezos? Amazon, Apple, Alphabet, and Facebook have remade the economy in their image. So what happens if they turn on each other? (Vanity Fair)
• How UBS Became Home to Half the World's Billionaires (Bloomberg)
• Eight Things Cryptocurrency Enthusiasts Probably Won't Tell You (Great Wall Of Numbers)
• The Coming Software Apocalypse (The Atlantic)
• How Fake News Turned a Small Town Upside Down: At the height of the 2016 election, exaggerated reports of a juvenile sex crime brought a media maelstrom to Twin Falls — one the Idaho city still hasn't recovered from.  (New York Times)
• The Futurism Industry's Blind Spot (Slate)
• Apple and Qualcomm's Billion-Dollar War Over an $18 Part The iPhone maker pays $2 billion a year in patent fees, and it's had enough.  (Bloomberg)
• Insanely Concentrated Wealth Is Strangling Our Prosperity (Evonomics)
• Reid Hoffman is using his fortune, and his Silicon Valley network, to take on Trump (Recode)
• Building a Better Coral Reef (New York Times)
Be sure to check out our Masters in Business interview this weekend with Fred Fox, founder and CEO of Planalytics, a company specializing in business weather intelligence — the study, development and commercialization of weather analytics.
The most important economic fight right now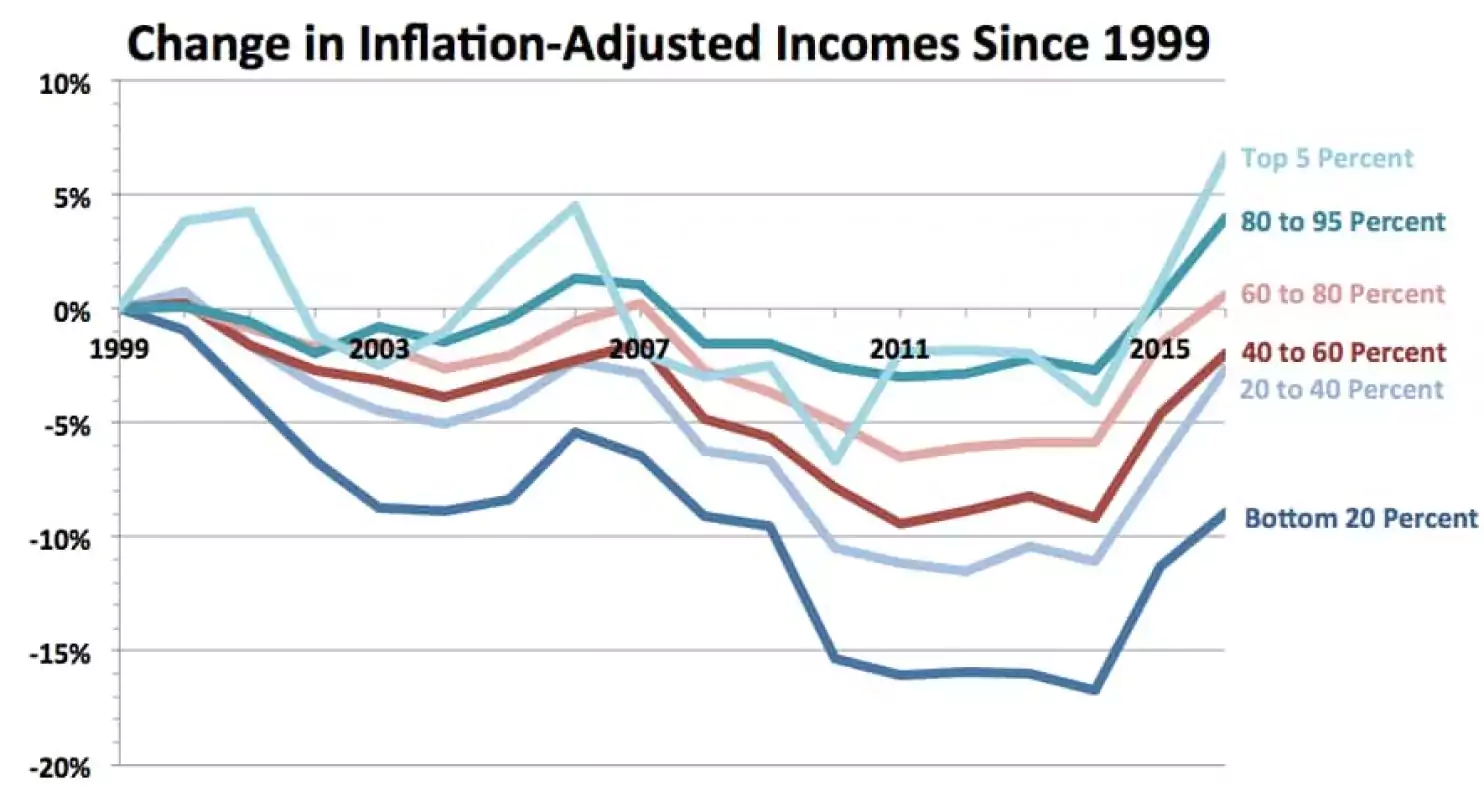 Source: Wonkblog
Want to receive our daily reads in your inbox? Sign up here!