From World Economic Forum:
What's your reason for getting up in the morning? Just trying to answer such a big question might make you want to crawl back into bed. If it does, the Japanese concept of ikigai could help.

Originating from a country with one of the world's oldest populations, the idea is becoming popular outside of Japan as a way to live longer and better.

While there is no direct English translation, ikigai is thought to combine the Japanese words ikiru, meaning "to live", and kai, meaning "the realization of what one hopes for". Together these definitions create the concept of "a reason to live" or the idea of having a purpose in life.
Interesting . . .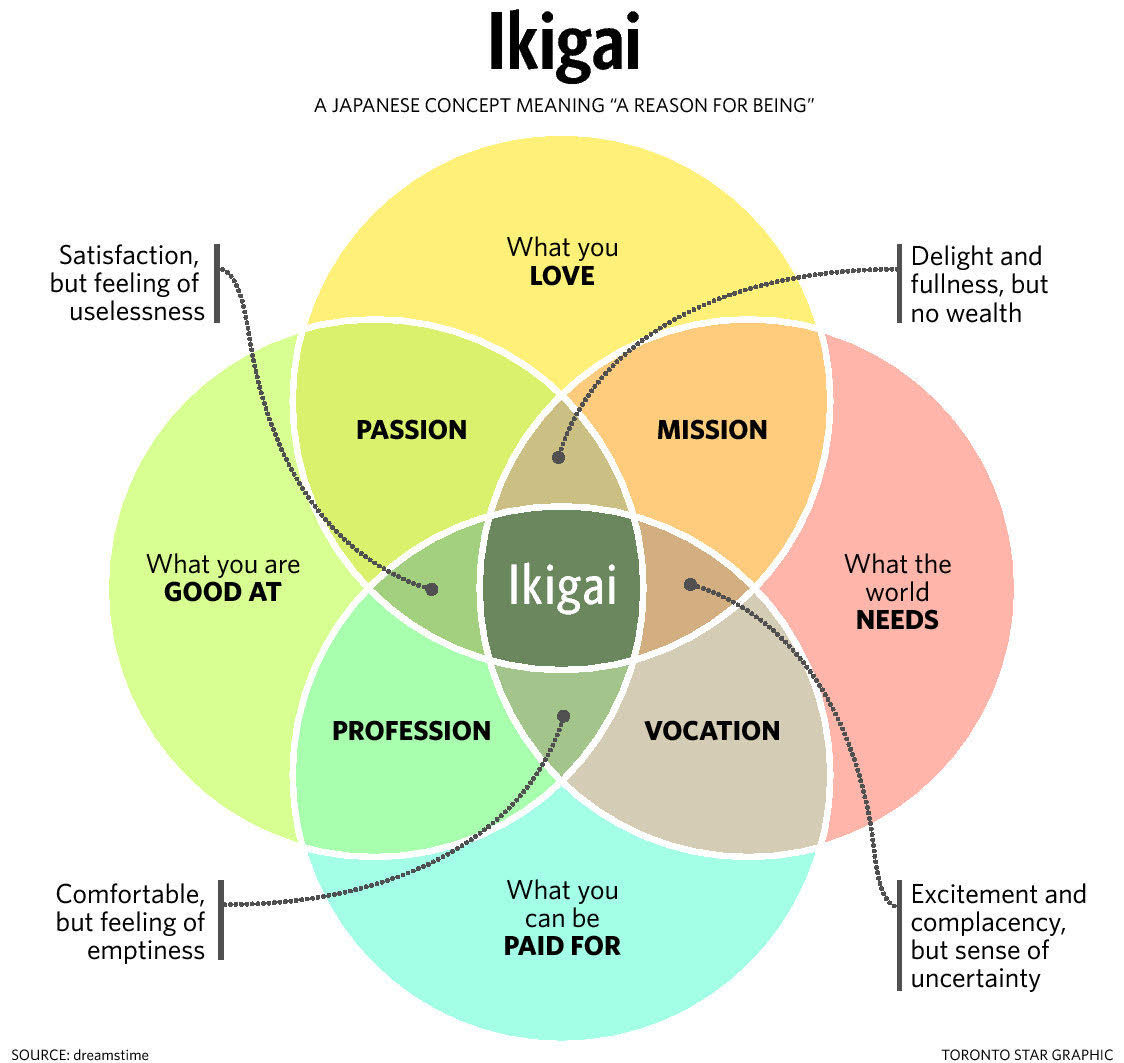 Source: World Economic Forum