Its Turkey Day! Before the tryptophan kick in, enjoy our morning train reads:
• Not Sure What to Be Grateful For? Try These Ideas (BloombergView)
• The Emerging Markets Performance Cycle (Wealth of Common Sense)
• Which tech companies beat Facebook, Amazon and Netflix on the markets this year? (Recode)
• The Tech Industry's Gender-Discrimination Problem (New Yorker) see also Women—and Men—Share Their Harrowing Stories of Workplace Harassment (Wired)
• The Generalized Specialist: How Shakespeare, Da Vinci, and Kepler Excelled (Farnam Street)
• How to Shop Smart on Black Friday (and Cyber Monday) (New York Times)
• Robot army is transforming the global workplace (Financial Times) see also This Company's Robots Are Making Everything—and Reshaping the World (Bloomberg Businessweek)
• Why Apple's HomePod Is Three Years Behind Amazon's Echo (Bloomberg)
• This Is What It's Like to Be the Only Trump Fan at Thanksgiving Dinner: Enough with the crazy uncle jokes. Here's what it's like to be the black sheep at the table. (Politico)
• For the First Family of Pleasure Products, Toys Are Us (New York Times)
Be sure to check out our Masters in Business interview this weekend with Felix Zulauf, founder and president at Zulauf Asset Management AG. He founded the firm in 1990, focusing on macro and strategic issues, and now runs Zulauf Consulting, managing his own wealth in a family office.
Largest Employer in Each State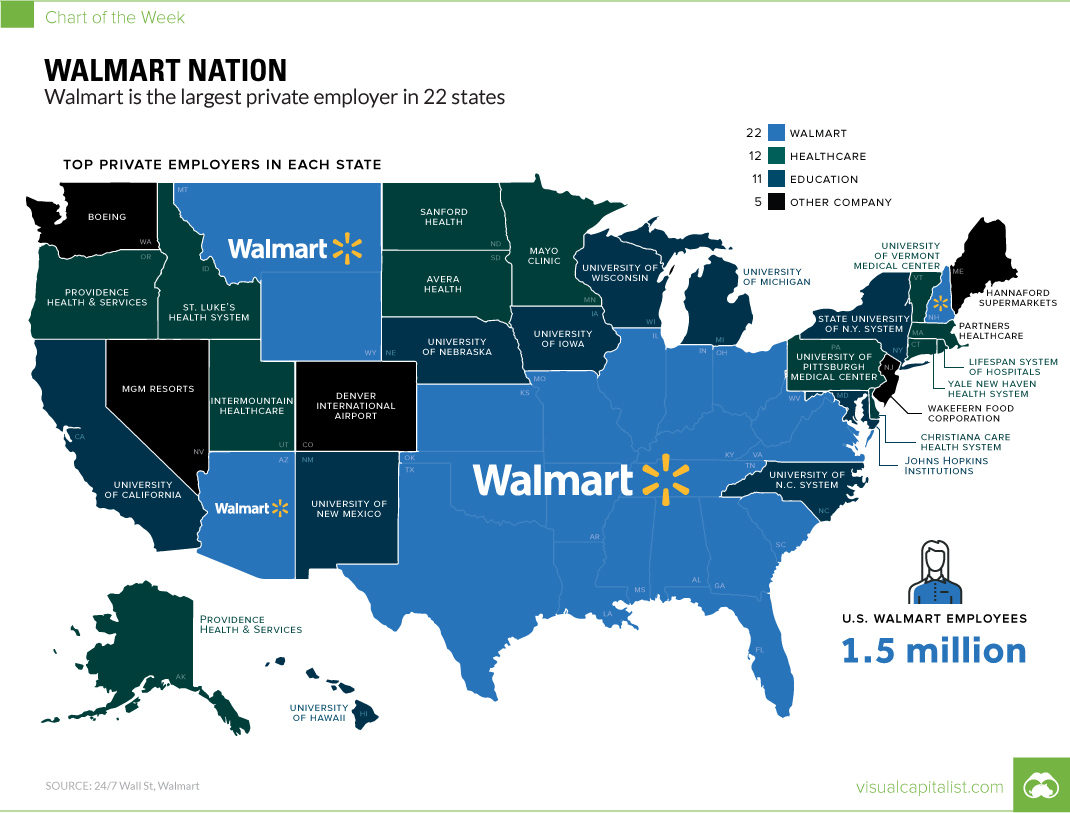 Source: Visual Capitalist
Want to receive our daily reads in your inbox? Sign up here!