The weekend is here! Pour yourself a mug of peaberry coffee, grab a seat by the window, and get ready for our longer-form weekend reads:
• Sexual Harassment Is Becoming a Serious Investment Risk (Barron's)
• 'I Forgot My PIN': An Epic Tale of Losing $30,000 in Bitcoin (Wired)
• The PayPal Mafia of Self-Driving Cars Has Been at It a Decade: A Pentagon-funded contest spawned many of today's self-driving startups. A decade later, the competitors are struggling to perfect the technology (Bloomberg)
• Why the idea that the world is in terminal decline is so dangerous (Aeon)
• The war against Pope Francis (The Guardian)
• Why the Government Goes Easy on Corporate Crime (New Republic)
• A Declaration of Urban Independence: Cities are under assault in the age of Donald Trump. It would be better for the country if they ran themselves instead (Politico)
• Info Wars: Inside the Left's Online Efforts to Out White Supremacists (ProPublica)
• Refusing Weinstein's Hush Money, Rose McGowan Calls Out Hollywood (New York Times)
• Scents from a Mall: The Sticky, Untold Story of Cinnabon (Seattle Met)
Be sure to check out our Masters in Business interview this weekend with John Montgomery, Chairman and Chief Investment Officer of Bridgeway Capital Management, which manages $8.4 billion dollars, which uniquely donates 50% of its profits to non-profit organizations.
Nations to Watch in 2018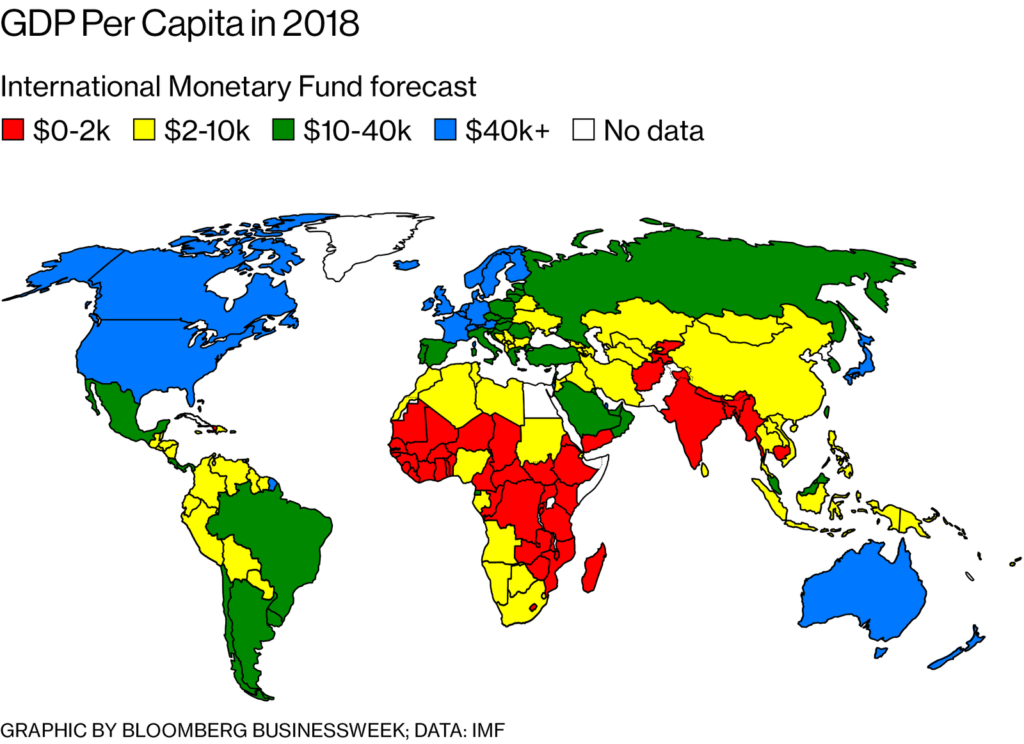 Source: Bloomberg Businessweek
Want to receive our daily reads in your inbox? Sign up here!