The weekend is here! Pour yourself a mug of French Roast coffee, grab a seat on the guest room, and get ready for our longer form weekend reads:
• Amazon's Last Mile (Gizmodo)
• Can Ford Turn Itself Into a Tech Company? (New York Times)
• Inside the First Church of Artificial Intelligence (Wired)
• Business Is Booming for America's Survival Food King: A year of natural disasters and nuclear threats has suburbanites turning to Wise Co.'s Aaron Jackson, just in case (Businessweek)
• How a Handful of Billionaires Kept Their Friend Harvey Weinstein in Power (Fortune) see also Harvey Weinstein's Secret Settlements (New Yorker)
• How A Russian Troll Fooled America (Medium)
• Taibbi: The Great College Loan Swindle (Rolling Stone)
• NASA's unsung heroes: The Apollo coders who put men on the moon (Tech Republic)
• A Chess Novice Challenged Magnus Carlsen. He Had One Month to Train (Wall Street Journal)
• Jeff Goldblum: An Oral History of Hollywood's Most Charming Eccentric (GQ)
Be sure to check out our Masters in Business interview this weekend with Felix Zulauf, founder and president at Zulauf Asset Management AG. He founded the firm in 1990, focusing on macro and strategic issues, and now runs Zulauf Consulting, managing his own wealth in a family office.
Mass Shootings Map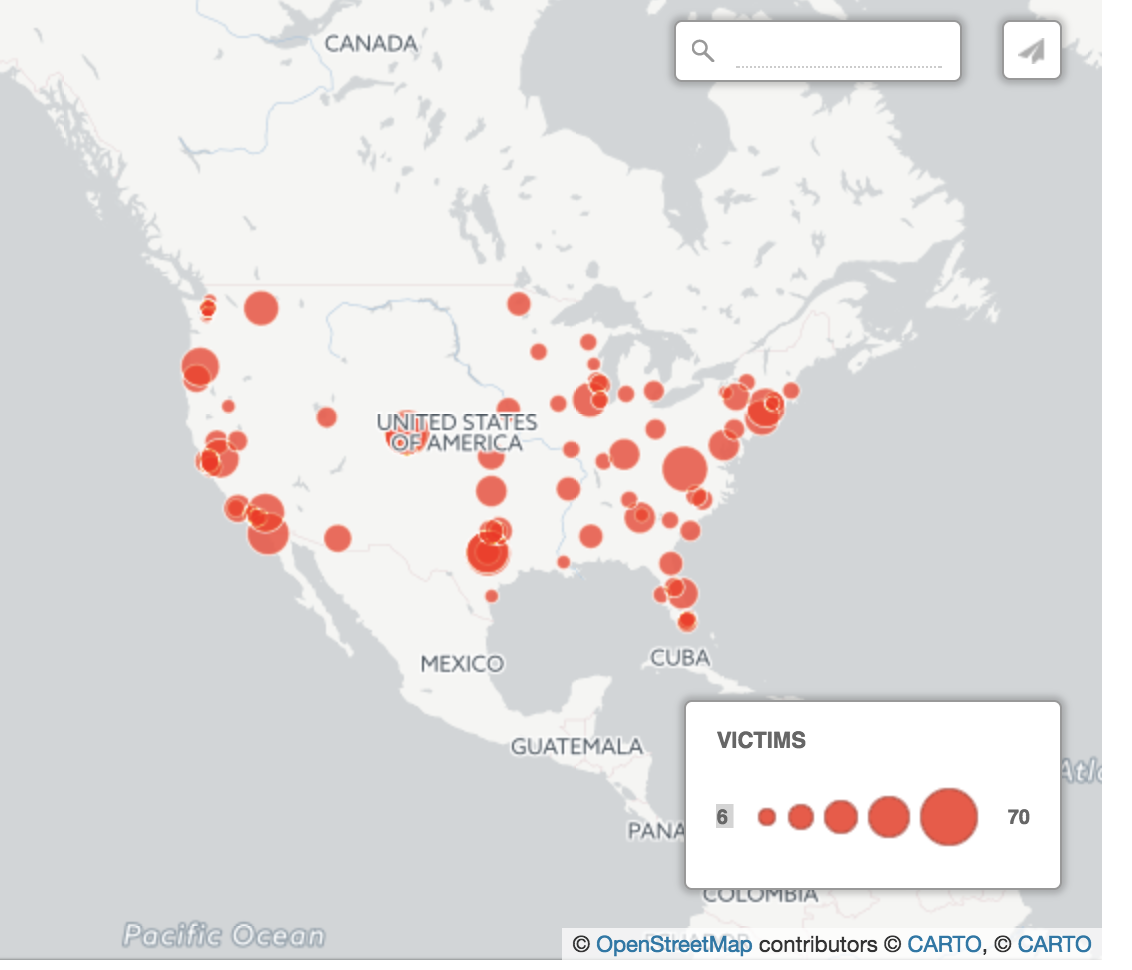 Source: Mother Jones
Want to receive our daily reads in your inbox? Sign up here!