My easy like Sunday morning reads:
• Can Uber ever make money? (Financial Times)
• The Wired Guide to Digital Security (Wired)
• Bloomberg's rising terminal count signals hope for the beleaguered bond trader (Quartz)
• Are You Saving Enough Money? (GQ)
• DIY Powerwall Builders Are Using Recycled Laptop Batteries to Power Their Homes (Vice)
• Disney Is Making a Killing On Star Wars (Bloomberg)
• Trump White House Weighing Plans for Private Spies to Counter "Deep State" Enemies (The Intercept) see also US official: Erik Prince proposed private spy network to Trump administration (CNN)
• How our housing choices make adult friendships more difficult (Vox)
• Napoleon was the Best General Ever, and the Math Proves it. (Medium)
• Alabamian with diabetes built her own artificial pancreas, gives away plan for free (AL.com)
Be sure to check out our Masters in Business interview this weekend with Ray Dalio of Bridgewater Associates, the world's largest hedge fund, and author of the NYT best seller, Principles: Life and Work.
Stark Partisan Divisions Over the Russian Probe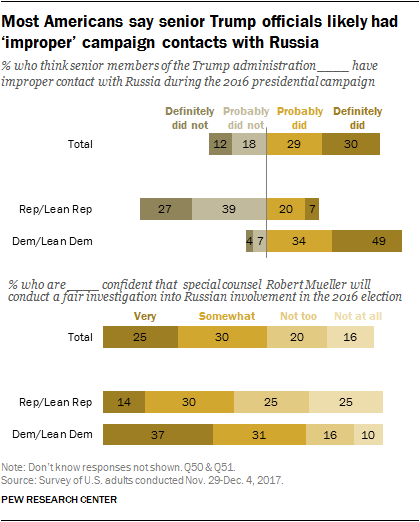 Source: Pew Research
Want to receive our daily reads in your inbox? Sign up here!