2018 Inside ETFs Conference will take place in Florida between January 21 and January 24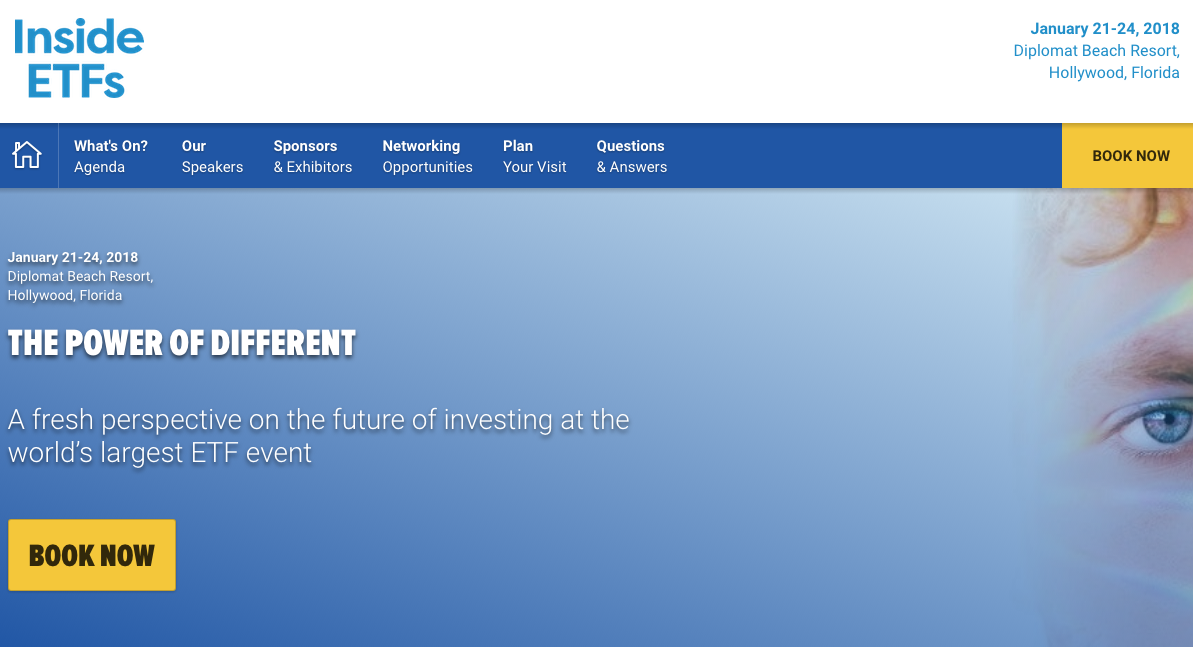 I am off this weekend to the 2018 Inside ETFs Conference in Hollywood, Florida!
A lot of your favorite financial folks will be there, plus, I will be interviewing Tennis great Serena Williams! Also looking for some hang time with music legend Quincy Jones, as well as Tim Buckley, CeO at the Vanguard Group.
If you are going, be sure to find me and say hi!