My easy like Sunday morning reads:
• Fewer Listed Companies: Is That Good or Bad for Stock Markets? (Wall Street Journal)
• When finance becomes a beneficiary of the green agenda (FT Alphaville)
• 5 Top Small-Business Posts of 2017 from The Experts Blog (The Experts Blog)
• How Actual Smart People Talk About Themselves – Hint: not by discussing IQ (Atlantic)
• How Facebook's Political Unit Enables the Dark Art of Digital Propaganda (Bloomberg) see also 2017 Was Bad for Facebook. 2018 Will Be Worse. (Bloomberg View)
• The New 'Qualified Business Income Deduction' Varies Based On Your Business Type – Or Does It? (Forbes)
• Why Do We Need to Sleep? (The Atlantic)
• Tax cuts and deregulation sound like good ideas. They aren't. (USA Today)
• The 2020 census will be run by a Republican who has defended gerrymandering and voter suppression (Mother Jones) see also States have bought voting machines from vendors controlled and funded by religious fanatics… (Medium)
• A Floating House to Resist the Floods of Climate Change (New Yorker)
Be sure to check out our Masters in Business interview this weekend with Bruce Bartlett, domestic policy adviser to Ronald Reagan and Treasury official under George H. W. Bush, author of The Truth Matters: A Citizen's Guide to Separating Facts from Lies and Stopping Fake News in Its Tracks.
Where Does Your Medicine Come From?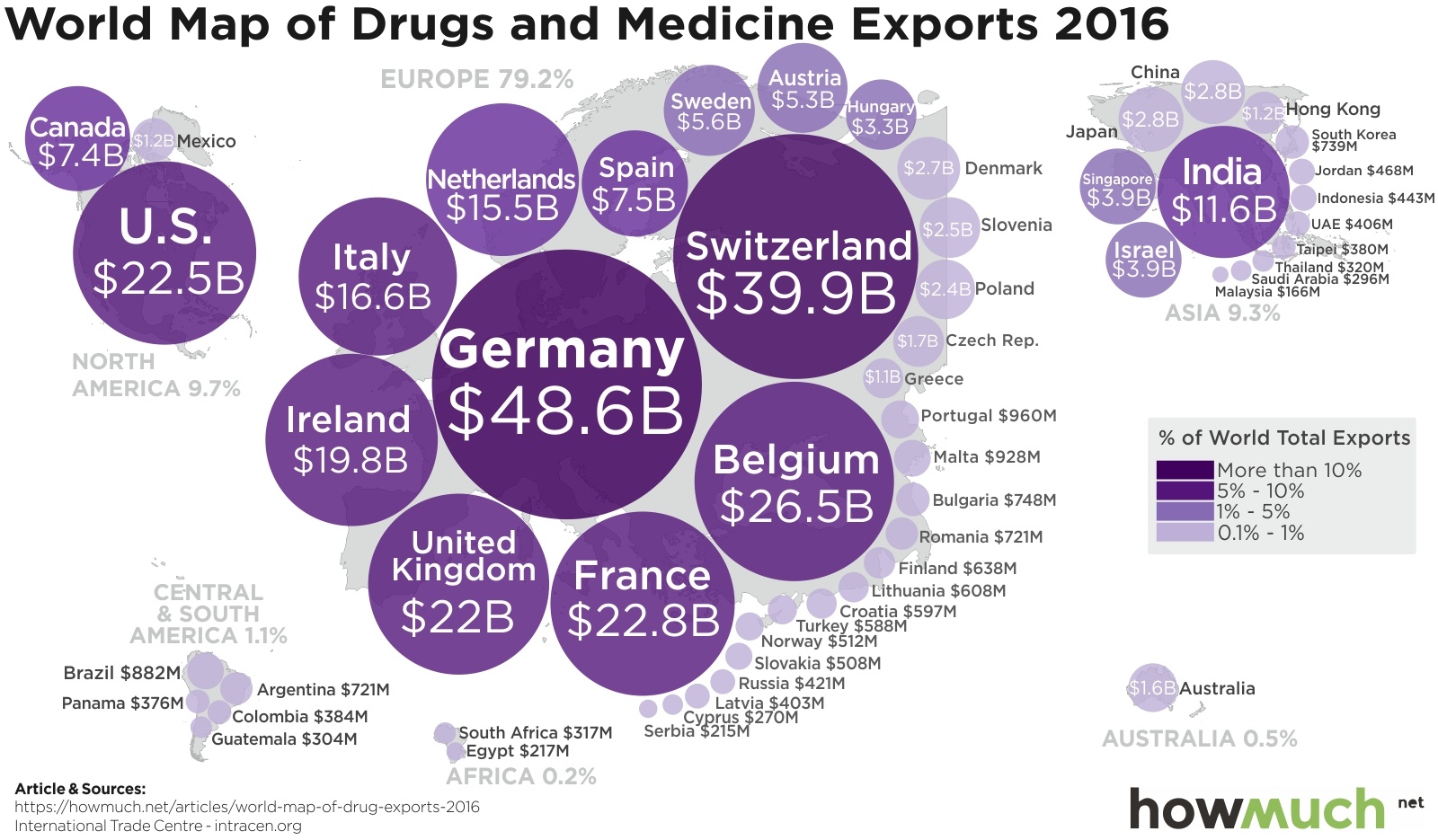 Source: How Much
Want to receive our daily reads in your inbox? Sign up here!