My easy like Sunday morning reads:
• Machines Are Encroaching on Bond Markets' Last Line of Resistance (Bloomberg) see also ETFs are the New Bond Kings (Bloomberg)
• T. Boone Pickens, a Texas-Size Businessman, Calls It Quits: A cantankerous self-made tycoon, Mr. Pickens shook up the oil business, promoted the concept of shareholder value and evangelized for renewable energy. (New York Times)
• The Best Free Investing Tools on the Web (A Wealth of Common Sense)
• Big Techs Struggle to Spend Their Tax Cut Windfalls (Barron's)
• The Songkick & Ticketmaster Body Count: Surveying the Collateral Damage From Ticketing's Bloody Legal Battle (Amplify)
• Why willpower is overrated: Psychologists increasingly think effortful restraint is not the key to the good life. So what is? (Vox)
• Behind Fox News' Baseless Seth Rich Story: The Untold Tale (NPR)
• SMILe Data Collection (Lapetus Solutions) see also Adult Body Mass Index or BMI (Center for Disease Control)
• Trump's Debt to Ron Paul's Paranoid Style (New York Review of Books)
• Chasin the Trane to Milwaukee: When John Coltrane did & didn't play here (On Milwaukee)
Be sure to check out our Masters in Business interview this weekend with Ed Mendel, co-founder of Ned Davis Research and part owner of the Atlanta Falcons.
Massive new data set suggests economic inequality is about to get even worse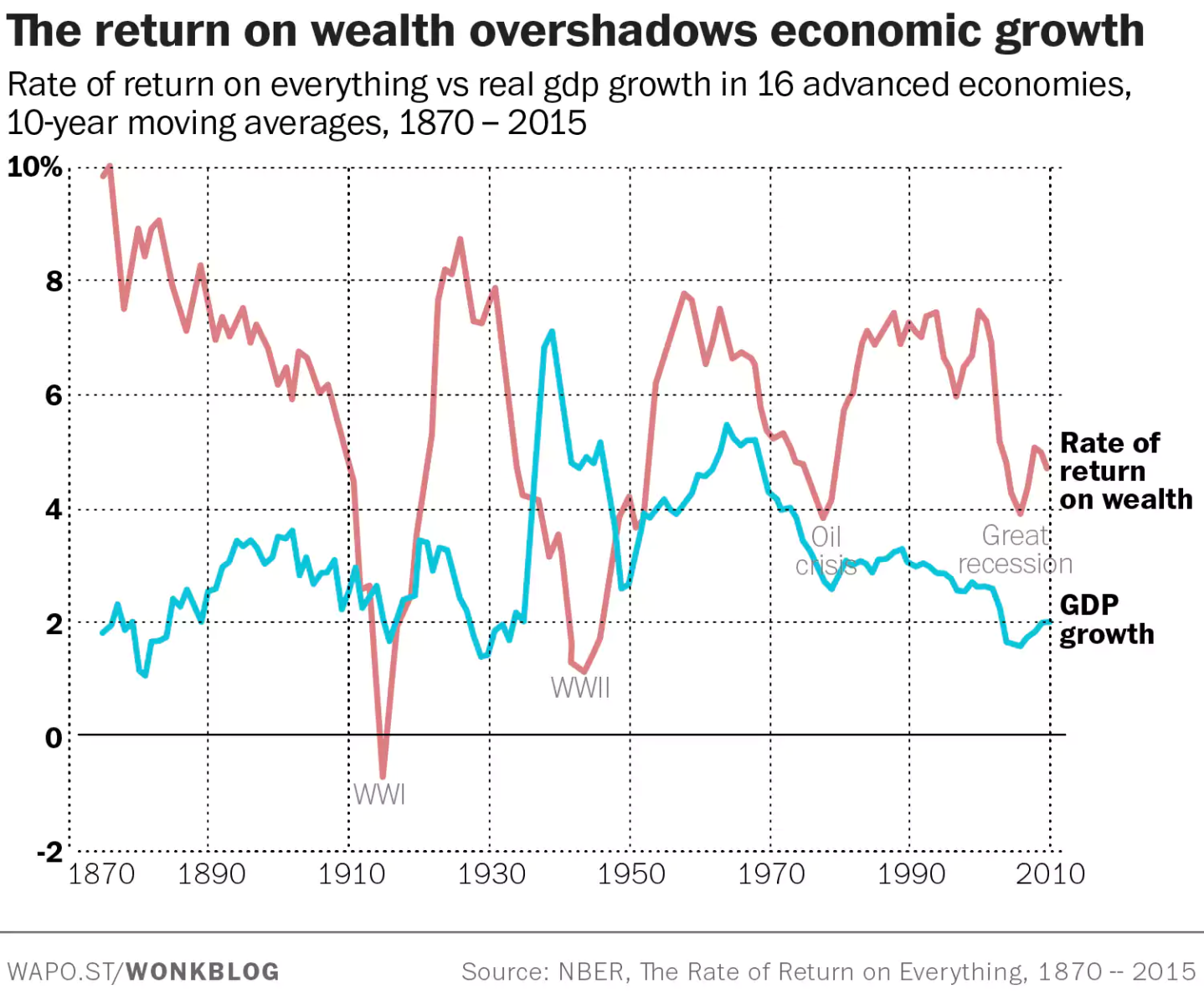 Source: Wonkblog
Want to receive our daily reads in your inbox? Sign up here!