My easy like Sunday morning reads:
• Warren Buffett's playbook for a stock market correction (USA Today)
• 35 Steps To a Market Bottom (Irrelevant Investor)
•  Where Volatility Goes to Die (Barron's)
• Tim Harford's guide to statistics in a misleading age (Financial Times)
• Why a simple, lifesaving rabies shot can cost $10,000 in America (Vox) 
• This Mall Is Only for the Rich, and It's Doing Fine (Bloomberg)
• The Rob Porter scandal keeps getting worse for Trump's White House (Vox) see also Rob Porter's History of Domestic Abuse Wasn't a Secret. It's Just That No One Cared. (Slate)
• "I love this shit": Tennessee sheriff caught reveling in fatal shooting on tape (Vice)
• What Teenagers Are Learning From Online Porn (New York Times)
• How a thrill-seeking personality helps Olympic athletes (The Conversation)
Be sure to check out our Masters in Business interview this weekend with Jack Devine, a 32-year veteran of the Central Intelligence Agency, a former Acting Director of CIA's operations. He is the author of Good Hunting: An American Spymaster's Story.
White Democrats Have Gotten Way More Liberal On Identity Issues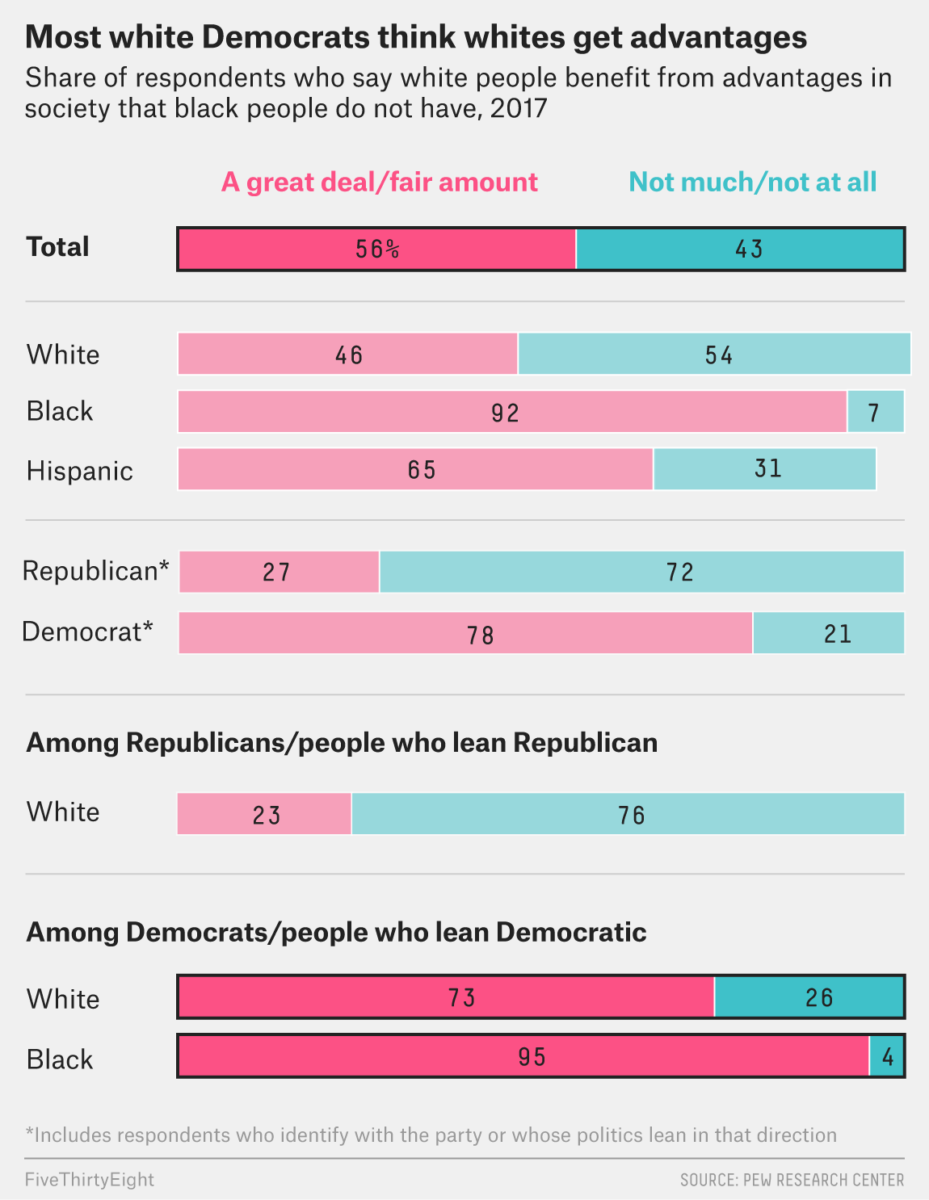 Source: FiveThirtyEight
Want to receive our daily reads in your inbox? Sign up here!