China's War on Pollution Will Change the World.
click for full graphic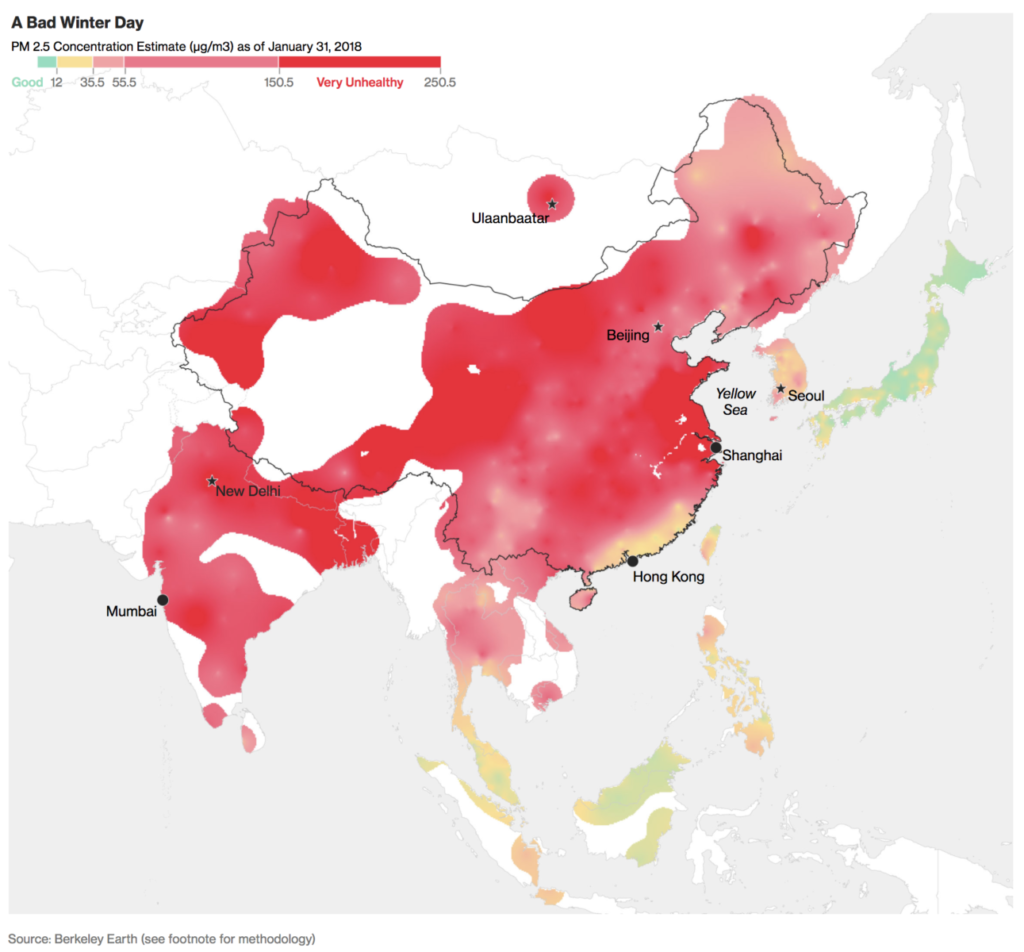 Source: Bloomberg
This is quite fascinating:
Four decades of breakneck economic growth turned China into the world's biggest carbon emitter. But now the government is trying to change that without damaging the economy—and perhaps even use its green policies to become a leader in technological innovation . . . China's air pollution is so extreme that in 2015, independent research group Berkeley Earth estimated it contributed to 1.6 million deaths per year in the country.
America is falling behind . . .
See the entire infographic here.