My easy like Sunday morning reads:
• Tesla's Make-Or-Break Moment Is Fast Approaching (Wall Street Journal) but see McLaren: We Won't Follow Ferrari, Corvette Into the Electric Future (Bloomberg)
• What Is Jeffrey Gundlach Worried About Now? (Barron's)
• Trump's New Economic Adviser Lawrence Kudlow Has Been Wrong About Everything (New York Magazine)
• Bitcoin Isn't an Investment Until Buyers Sweat the Fees (Bloomberg Gadfly)
• Blackstone is taking over the Thomson Reuters financial-terminal business (Recode)
• The cost of reporting while female (Columbia Journalism Review)
• Yale neuroscientists debunked the idea that anyone is "normal" (Quartz)
• Republicans fear they botched Russia report rollout (Politico)
• What Stephen Hawking Taught Me (FiveThirtyEight)
• After Daughter's 'Unimaginable' Death, Parkland Family Moved To Action (NPR)
Be sure to check out our Masters in Business interview this weekend with Lazard Asset Management's James Donald, Managing Director and Head of the Emerging Markets team. In 2017, Lazard's team won SMA Managers of the Year award in the global and international category.
FANG Rally Is Outpacing the Heyday of the Tech Frenzy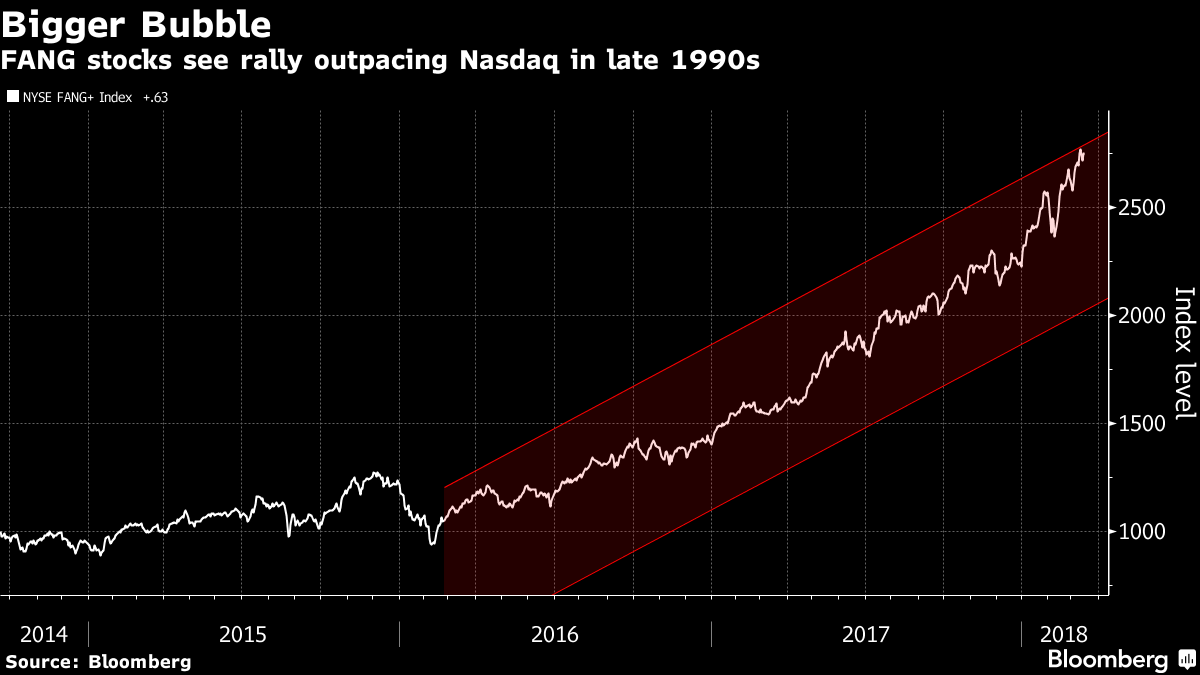 Source: Bloomberg
Want to receive our daily reads in your inbox? Sign up here!