The weekend is here! Pour yourself a mug of peaberry coffee coffee, grab a seat where you can see the birds feeding, and get ready for our longer form weekend reads:
• Lloyd Blankfein's Big, Tricky, Game-Changing Bet (Institutional Investor)
• Bitcoin Is Ridiculous. Blockchain Is Dangerous (Bloomberg Businessweek)
• The British amateur who debunked the mathematics of happiness (The Guardian)
• How to Balance Your Media Diet (Medium)
• The Perfect Man Who Wasn't: For years he used fake identities to charm women out of hundreds of thousands of dollars. Then his victims banded together to take him down. (Atlantic)
• Christopher Steele, the Man Behind the Trump Dossier: How the ex-spy tried to warn the world about Trump's ties to Russia. (New Yorker)
• The Devin Nunes You Don't Know (National Review)
• Master of Light: Cinematographer Roger Deakins uses his blog to pull back the curtain on the lighting tricks that have made him famous. (Paris Review)
• 25 Songs That Tell Us Where Music Is Going (New York Times Magazine)
• Steve Francis: I Got a Story to Tell (Players Tribune) see also America's Basketball Heaven: How the tiny hometown of Brandon Ingram became the greatest per capita producer of NBA talent in America (ESPN)
Be sure to check out our Masters in Business interview this weekend with writer and media strategist Ryan Holiday who is the former director of marketing for American Apparel. He is the author of six books, including "The Daily Stoic" and most recently "Conspiracy: Peter Thiel, Hulk Hogan, Gawker and the Anatomy of Intrigue."
China's Energy Weapon Comes in One Color: Green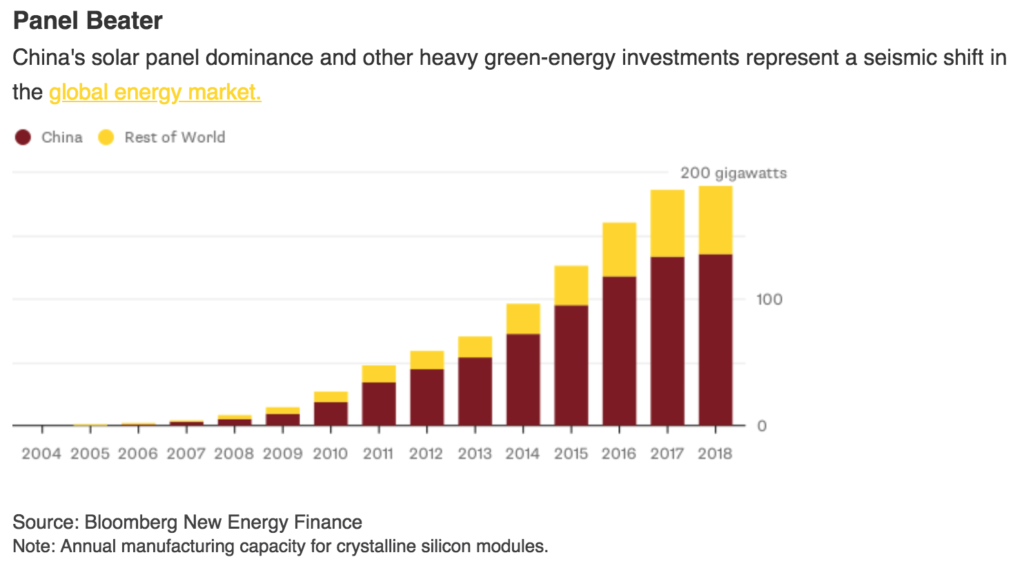 Source: Bloomberg Gadfly
Want to receive our daily reads in your inbox? Sign up here!