My easy like Sunday morning reads:
• Some Things I'm Pretty Sure About (Collaborative Fund)
• Fallen Idols: Hedge Funds No Longer Need the Star System. (Bloomberg Gadfly)
• A Sidelined Wall Street Legend Bets on Bitcoin Michael Novogratz is searching for redemption in cryptocurrencies. (NewYorker)
• How an Asset Manager Pressured a Grocery Chain on Gun Sales — and Won (Institutional Investor)
• Target Journalist: How the Assad Regime Tracked and Killed Marie Colvin for Reporting on War Crimes in Syria (The Intercept) see also The Logic of Assad's Brutality (The Atlantic)
• Facebook Fallout Deals Blow to Mercers' Political Clout (New York Times)
• This Is What It Was Like Learning To Report Before Fake News Was The Biggest Problem In The World (Buzzfeed)
• I Lived Exclusively Off Doomsday Prepper Food for a Week (Vice)
• How to Deal With the Sinclair Media Group (Pacific Standard) see also Local TV news and the new media landscape (Knight Foundation)
• Tactic #5 for Avoiding Budget Airline Fees: Wear All of Your Clothes (Wall Street Journal)
Be sure to check out our Masters in Business interview this weekend with Annie Duke, an expert in the science of decision-making, and one of the top poker players in the world. In 2004, she won the World Series of Poker (WSOP). She is the author of "Thinking in Bets: Making Smarter Decisions When You Don't Have All the Facts."
The cost of non-traditional #water supply and demand options is typically far, far below the cost of new supply in California.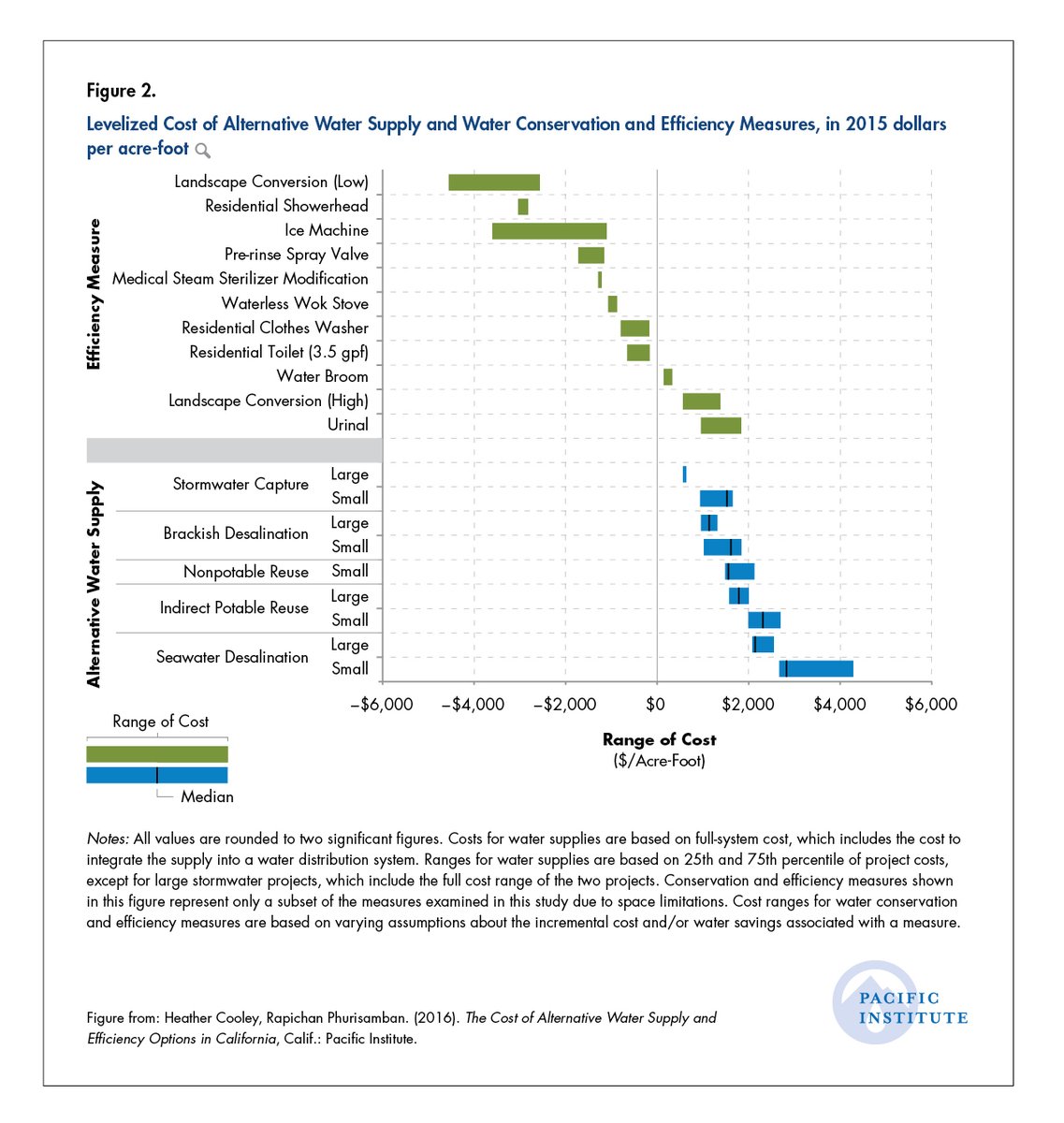 Source: @PeterGleick
Want to receive our daily reads in your inbox? Sign up here!