My easy like Sunday morning reads:
• How Much Money Do You Need to Be Wealthy in America? (Bloomberg)
• What Exactly Happened to David Einhorn? (Institutional Investor)
• 22 Rules for Creating Work That Stands the Test of Time (Thought Catalog)
• 14 Secrets of Costco Employees (Mental Floss)
• How The ACORN Scandal Seeded Today's Nightmare Politics (Huffington Post)
• China first stop for billionaire Michael Bloomberg's New Economy Forum – and he's got some big players on board (South China Morning Post)
• A Surprise Medical Solution: Hypnosis (Wall Street Journal)
• Here's exactly how many shares the major labels and Merlin bought in Spotify – and what those stakes are worth now (Music Business Worldwide)
• What I Learned on My Date With a Sex Robot: What you learn about human desire when you get intimate with a piece of talking silicone (The Cut)
• Computers crack the code of pop-song success: It helps to be 'happy' and 'female' (Los Angeles Times)
Be sure to check out our Masters in Business interview this weekend with wearables expert and VC Steve Murray, partner at Revolution Growth, and Fitbit board member.
The U.S. spends less on children than almost any other developed nation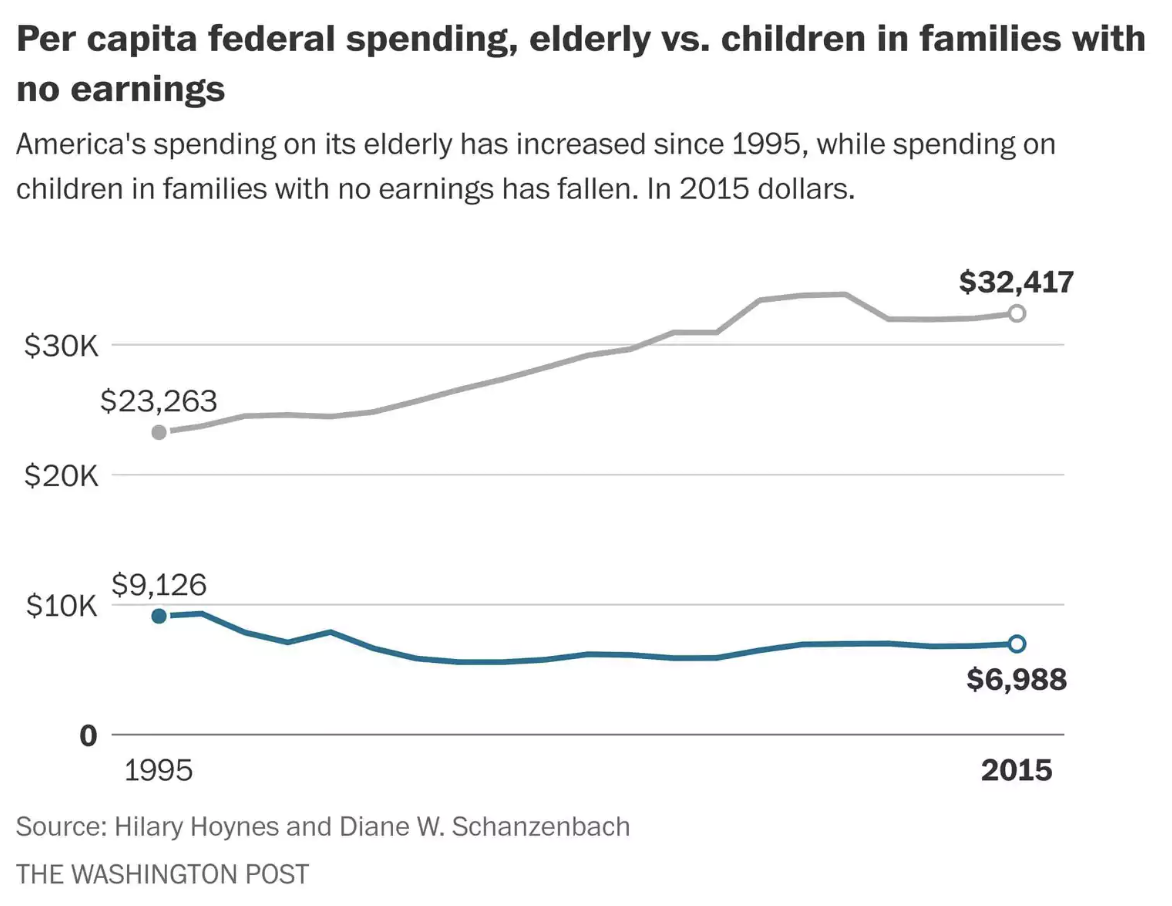 Source: Wonkblog
Want to receive our daily reads in your inbox? Sign up here!