My easy like Sunday morning reads:
• Wien: U.S. Equities Are Priced for Positive Resolution of Global Spats (RCM)
• Ten Lessons from Michael Batnick's Book 'Big Mistakes' (Ivanhoff Capital) see also 6 Things I Learned From Big Mistakes (A Wealth of Common Sense)
• How Tidal Got So Fucked (Gizmodo)
• Jeff Bezos Will Lose Zero Sleep Over the Supreme Court's Decision to End Tax-Free Online Shopping (Slate)
• National Enquirer sent stories about Trump to his attorney Michael Cohen before publication, people familiar with the practice say (Washington Post)
• Inside a Heist of American Chip Designs, as China Bids for Tech Power (New York Times)
• Michael Bloomberg Will Spend $80 Million on the Midterms. His Goal: Flip the House for the Democrats. (New York Times)
• There Really Is a Secret Club in Washington Whose Members Run America (Wall Street Journal)
• In One of the Richest Countries in the World, Extreme Poverty Is on the Rise (The Nation)
• How the Case for Voter Fraud Was Tested — and Utterly Failed (ProPublica) see also Trump Administration Rejects Study Showing Positive Impact of Refugees (New York Times)
Be sure to check out our Masters in Business interview this weekend with Dr. Raife Giovinazzo of Fuller & Thaler Asset Management. Giovinazzo conducts research using applied behavioral finance to enhance investment processes at the firm. He studied under Nobel-winning pioneers of behavioral economic Daniel Kahneman and Richard Thaler.
China's contribution to the global credit impulse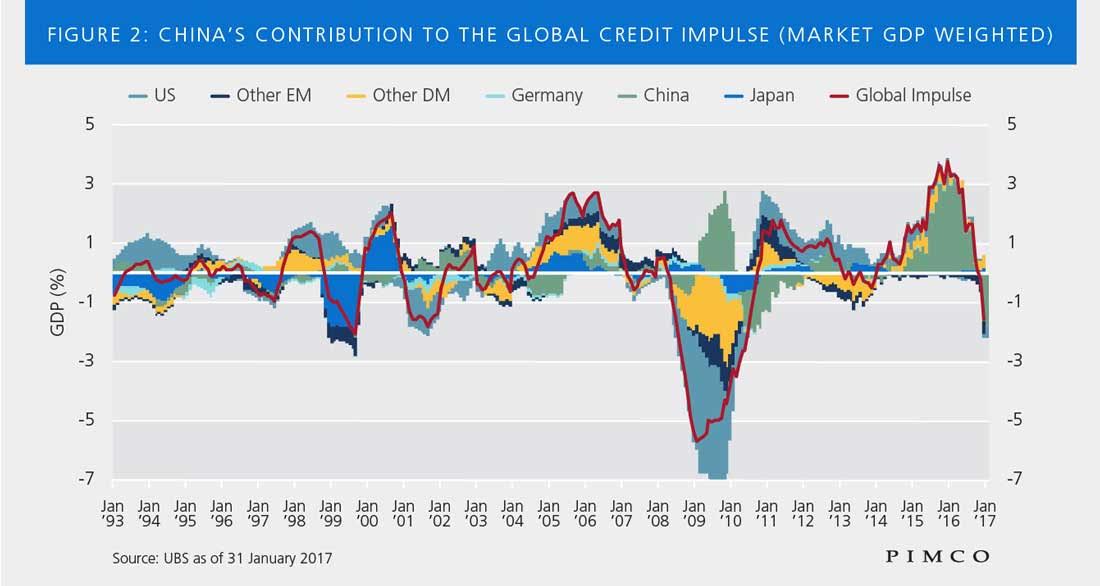 Source: PIMCO
Want to receive our daily reads in your inbox? Sign up here!